To truly glow, every stunning damsel knows a beauty face mask is a secret weapon that can make a spellbinding difference in your complexion. But not all women's face masks are created equal. A combination of the perfect
age-defying, skin-clarifying nutrients
and the increased absorption and ease of use of a
well-crafted Korean sheet mask
must come together to create a spa mask that works like a charm.
Thank you for sharing your thoughts!
Your voice matters to us. Happy reading!
1

Probiotics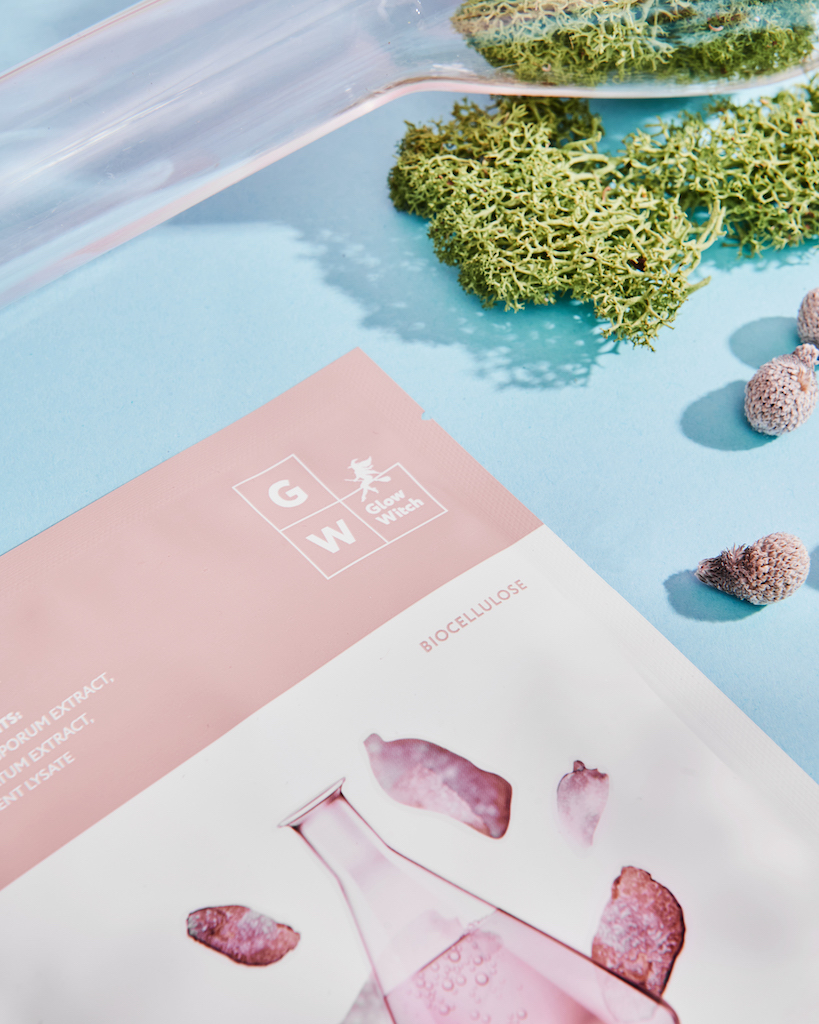 Not just good for the gut, probiotics are now being praised by dermatologists as a veritable Fairy Godmother in skincare.
Acne, inflammation, and other wicked witches can arise when bad bacteria take over your skin. Probiotics to the rescue! As with your gut, probiotic skin care products can infuse good bacteria into your skin that helps to prevent evil bacteria from taking over and putting a curse on your complexion.
Probiotic strain bifida ferment lysate is highly effective at soothing inflammation, hydrating dry skin and strengthening the skin's own immune system.
While most bifida ferment lysate is cultured on a milk-based medium, the Glow Witch strain was specially cultivated for over 2 years using a vegetable medium, making it a perfect choice for vegan beauties.
Probiotics can also aid in restoring your skin's natural ability to protect itself by helping to rebuild your skin's bacterial ecosystem, giving you satiny-clear skin.
2

Truffle Oil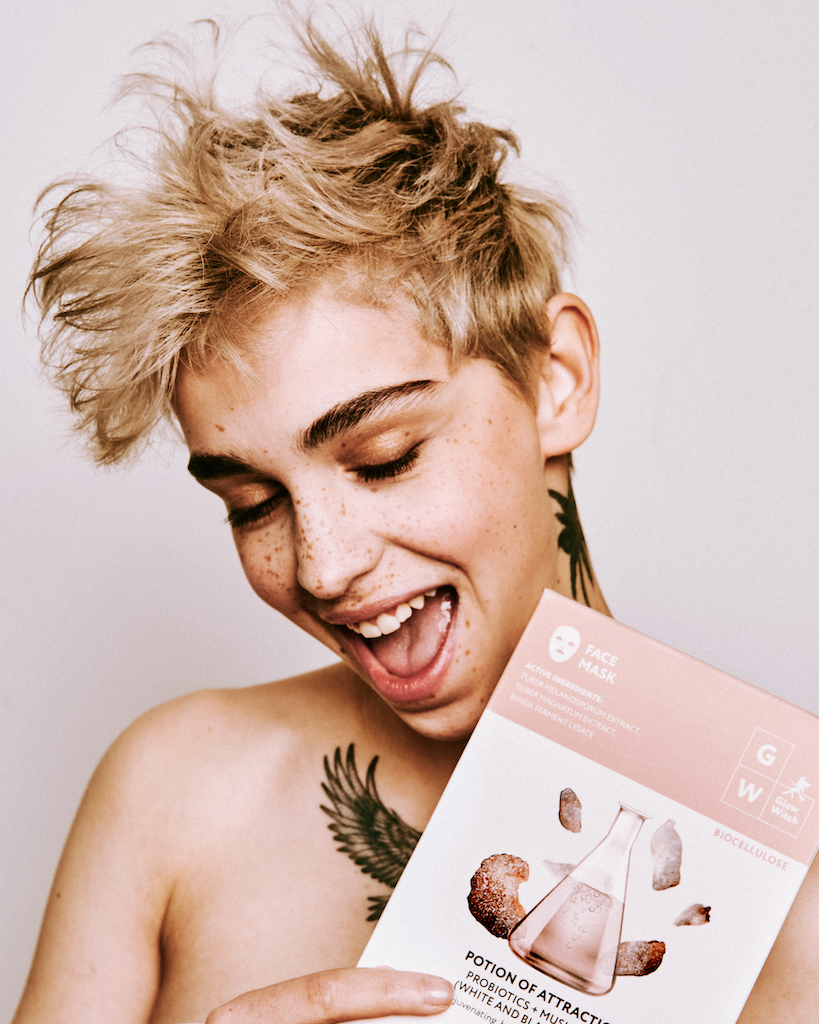 Rich in luscious essential fatty acids, truffle oil helps to imbue moisture back into your skin to decrease the appearance of fine lines and wrinkles, leaving skin smooth and baby soft. Fatty acids also possess an amazing ability to help reduce inflammation and repair skin cells. This paired with its vitamin B3 content help support the skin barrier to better protect against damage. Plant-based antioxidants step in to do battle with free radicals caused by pollution and UV exposure. This heroic band of nutrients makes truffle oil an anti-aging fairytale come true.
Finally, vitamins C and B12 team up to brighten skin tone and eliminate dark spots while helping to prevent future hyperpigmentation.
One of the crucial parts of any moisturizing face mask is the construction of the facial sheet mask itself. Not only does it have to be rip-resistant, but it also has to allow for deep skin penetration of the nutrient-rich, beauty potions contained within it.
If you've used other facial masks for women and have had trouble with tearing, or felt that more of the product was left on the skin care mask than on your skin, you are not alone.
Here are some of the most important ingredients to look for to ensure a rip-resistant, hydrating face mask that allows nutrients to truly soak into your skin, hydrating, renewing and revitalizing your face to its natural, smooth, healthy glow.
3

Coconut Jelly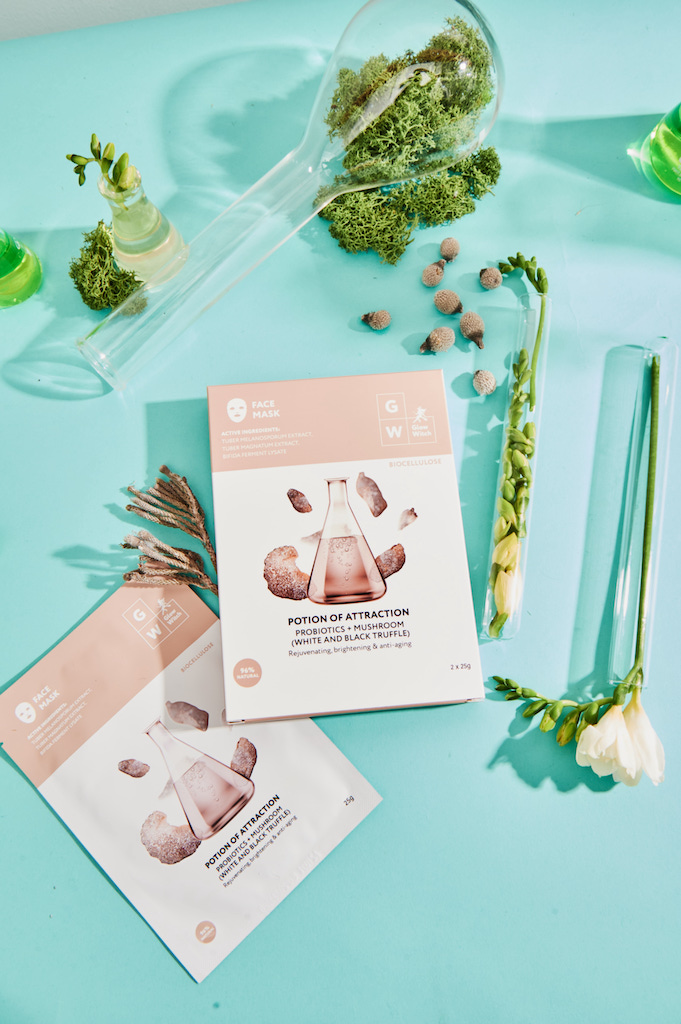 Bio-cellulose coconut jelly, cultured from pure fermented coconut, is the perfect delivery system for skin care elixirs. Feather-light yet tear-resistant, bio-cellulose is a natural nanofiber 1000x thinner than a human hair but 500x denser than the average sheet masks for face due to its netlike reticular weave. This allows it to form-fit to your unique face while withstanding normal tearing.
Initially used as an artificial skin to heal burns, those same second skin and soothing, cooling, and repairative properties make a coconut jelly bio-cellulose one of the best materials for your sheet face mask treatment.
Additionally, bio-cellulose is hydrophilic, meaning it attracts moisture and also easily distributes it back to your skin. The true magic of coconut bio-cellulose is in its ability to prevent evaporation of skin care ingredients and to maximize absorption for nearly zero loss of product, so a maximum amount of those nutrients soak deep into your skin to give you results fit for a queen.
For an added sprinkle of fairy dust, bio-cellulose is eco-friendly and biodegradable.
For a princess-worthy dose of these enchanting ingredients, try the Glow Witch Potion of Attraction hydrating mask . Brewed by sorcerers in a Korean beauty lab, this anti-aging face mask is scientifically formulated with some of the highest concentrations of natural ingredients on the market to help to restore your smooth, soft radiance with more youthful, clear skin that brings out your charmed, natural beauty. Treat yourself to an at-home spa experience with a beauty mask that makes you feel like the fairest of them all.
Alyssa:
Inflammation, be gone!