Although skincare is one of the beauty industry's biggest niches, there are still so many men and women out there who either don't know where to start or overlook the benefits of a well-defined facial routine. When simplicity and noticeable results are the keys to maintaining skincare well into the future, there's no better place to begin than with FOREO's original and iconic 2-in-1 smart facial cleansing and firming device, the LUNA 3.
1

Address Your Skincare Needs with The LUNA 3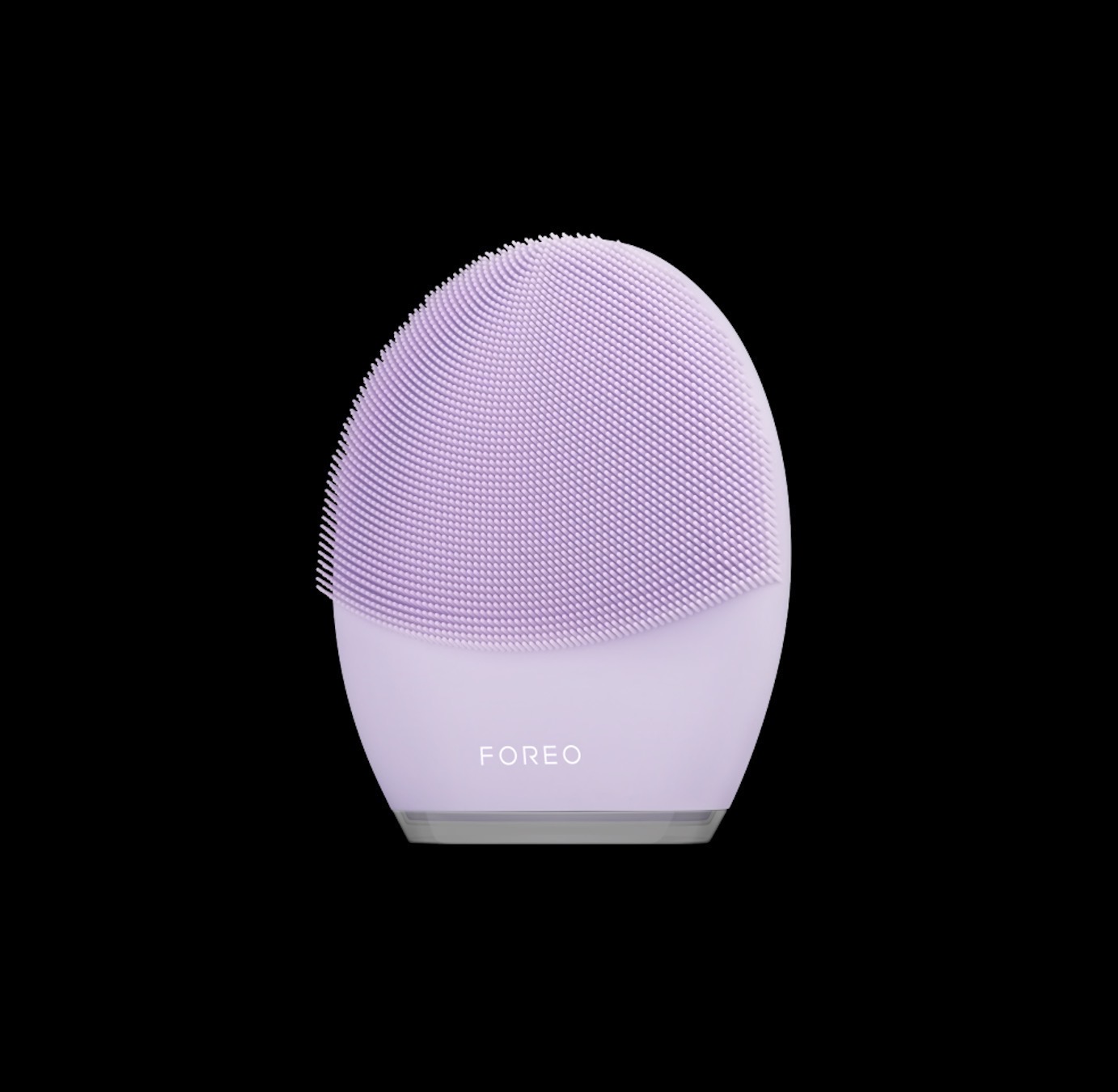 Many of the reasons stopping individuals when using facial cleansing devices are linked to not understanding the right approach to skincare, having sensitive skin (or a type with specialist needs) and the difficulty that can come with selecting the right products. Then there's the fact that many simply don't deliver on their promises. This is where FOREO makes it easy, with a simple device that ticks all of the right boxes and is clinically proven to offer fast, noticeable, long-lasting results.
Users can choose from three different cleansing modes (gentle, regular and deep) as well as firming massages - and FOREO's very own For You app even has guided routines for you to follow. As the device incorporates super soft silicone that is bacteria-resistant (it's 35x more hygienic than nylon brushes!), there's no need to worry about spreading germs or exacerbating an array of skin conditions.
Just listen to this advice from Windsor skincare specialist Dr. Raj Arora:
"Cleansing without a skin device can be ineffective. Silicone-based facial cleansing devices are great for elevating your skincare routine. They are super gentle on the skin, the bristles are easy to clean and super hygienic. I recommend the LUNA 3 cleansing device by FOREO to all of my patients."
2

Here's a Quick Rundown of the Features You Can Expect from Luna 3
Clinically proven to remove 99.5% of dirt, oil and makeup
Removes a host of impurities that get trapped deep within pores
Smooths the appearance of fine lines and wrinkles
Helps relax facial muscle tension points
Massage routines boost microcirculation
3

User Statistics

If all of the above isn't enough to make you want to add the LUNA 3 to your beauty itinerary, take a look at its impressive user statistics:
98% of users report better absorption of skincare products
100% of users report more refreshed and radiant skin
90% of users report healthier-looking skin
81% of users report the reduced appearance of blemishes
98% of users report that skin feels smoother and softer
86% of users report that skin looks and feels firmer and more elastic
Superstar Rita Ora is one of LUNA 3's biggest fans:
"Looking after yourself and your skin is a big, big, big one for me. I like to do deeper cleans, I just did one with my hands but now I have my FOREO LUNA 3 and that gives me a deeper cleanse, and I'm actually not just saying this, it really does make me feel like I've had a facial. It opens all my pores and gets all my excess makeup off that I've missed with me just washing my face with my hands and a scrub."
4

The LUNA 3 Is Now Available Near You

FOREO's LUNA 3 is now available for shipping anywhere in the USA.

As Jessica Alba recently shared that she uses the FOREO LUNA 3 for "a real deep-clean as it helps remove dirt, sebum, excess oil and leftover makeup. It feels AMAZING", do you really want to pass up the opportunity to buy when the price is so attractive?

FOREO has everything you need for amazing skin, so head over to their website and BUY NOW.

When you buy LUNA 3, you'll feel like the majestic goddess you were born to be!