It's the same every year — I swear I'm going to let someone else host Thanksgiving, and by the middle of September, I'm already planning the menu myself. It's just that I've got the dinner down to a science now, so it's a habit now, and I actually really enjoy it — except for the cleanup. I have all of the courses planned, and ready to go… as well as a list of helpers to do the dishes at the end! Here are 8 courses for the perfect Thanksgiving…
---
1

Appetizer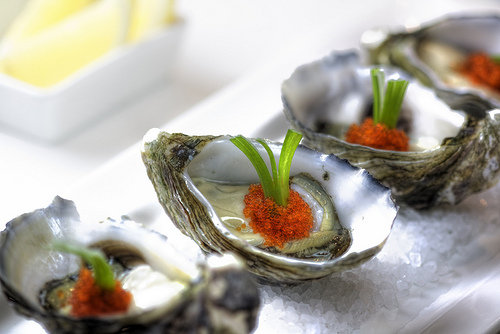 Photo Credit: pvcpvc - protrait mode!
While everyone's still milling around, getting caught up and chatting, it's a great idea to have a few appetizers out. You don't want anything heavy, or too sweet, since your marvelous dinner is on the way, so just set out a pretty tray of crisp fresh veggies or a cheese and cracker tray. Although… what do you think your family would say to fresh oysters with caviar and shallots?
---
2

Salad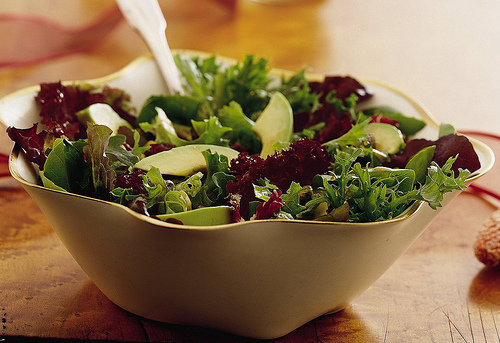 Photo Credit: Betty Crocker Recipes
Once everyone sits down, pass around a big bowl of salad, something simple, like mixed green and tomato, and leave out a selection of dressings and toppings, like cheese and croutons. With a plain salad but lots of optional toppings, everyone can make a starter salad they love.
3

Bread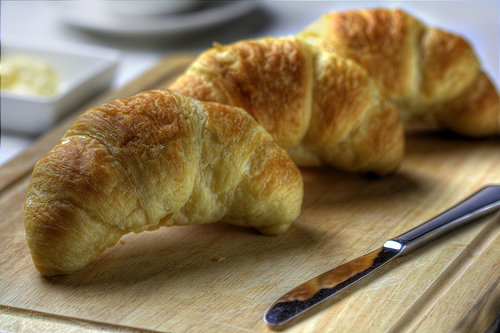 Photo Credit: pvcpvc - protrait mode!
Fill a wicker basket with warm bread to pass after the salad has gone around. It doesn't have to be a home-made artisan bread, but it shouldn't just be sliced Wonder Bread, either! Even a bag of oven rolls will do nicely.
---
4

Mashed Potatoes and Stuffing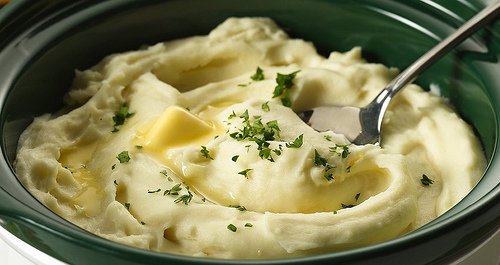 Photo Credit: Betty Crocker Recipes
Next send around a bowl of mashed potatoes and/or stuffing. This is when everyone will start to get excited, because this typically comes just before the guest of honor, the turkey! My secret trick for the best mashed potatoes is to cook them in chicken broth, rather than just water.
---
5

Corn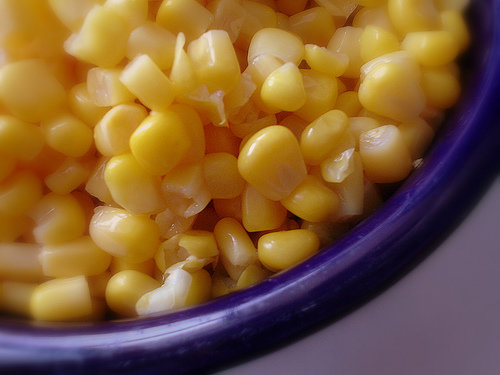 Photo Credit: suesue2
It' nearly universal — almost everyone likes to put corn in their mashed potatoes — so send a bowl of cooked kernel corn right after the mashed potatoes.
---
6

Turkey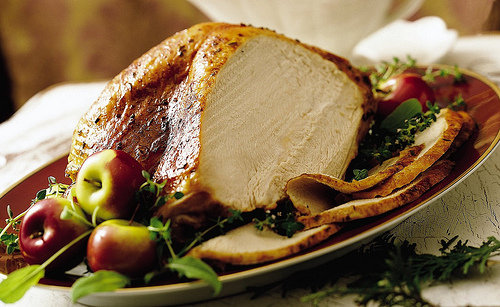 Photo Credit: Betty Crocker Recipes
Finally, the most important course of all! Make sure the bird is carved before you try to pass it around, and make sure there's a good mix of dark and light meat already carved, too. This is the highlight of the whole meal!
---
7

Cranberry Sauce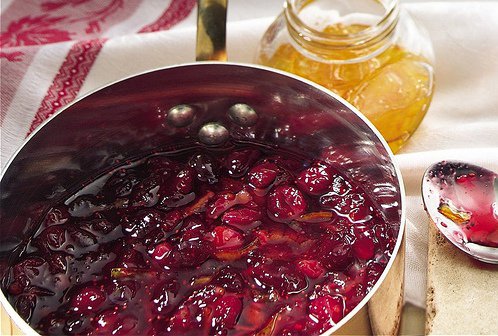 Photo Credit: Betty Crocker Recipes
Right after the bird, pass around a dish of homemade whole cranberry sauce. It's so easy to make! Just pour a bag of whole cranberries into a pot, and stir in a cup of water and a cup of sugar. Cook over low heat, and you'll notice the cranberries will "pop" as the cook down. Pour into a bowl, then chill. The sauce will thicken as it cools, and will look so gorgeous — and it tastes marvelously rich, too! For added color, add a few thin strips of orange peel.
---
8

Dessert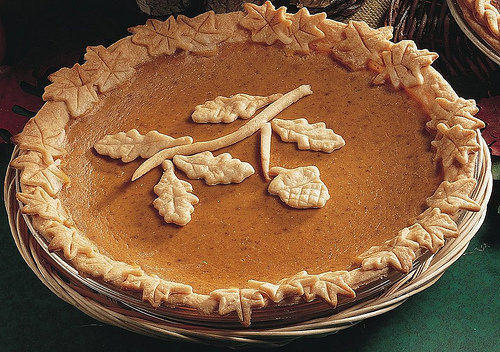 Photo Credit: Betty Crocker Recipes
Once everyone's nearly done with dinner, set out the desserts. Of course, pumpkin pie is a classic, but there are so many other desserts you could prepare… my favorite is crème brulee. So delicious! Make sure to have coffee and tea available, too.
Those are the dishes and courses I make every Thanksgiving, and dinner is always a hit! Which of these courses do you serve each year, and which do you look forward to most? And is there another dish you make? Please let me know… I'd love to add something new this year!
Top Photo Credit: sparkpeople.com
More
---
Popular
Recent