Not that many people actually vacation in Detroit, or really anywhere in Michigan, but some do, especially to visit family and friends who live here! But let's assume that you do decide to spend a holiday here… what souvenirs will you bring back as gifts for your friends back home? Her are 7 great souvenir gifts to bring back from a trip to Michigan — but you could definitely find something similar to bring home as a gift no matter where you travel!
---
1

Michigan Charm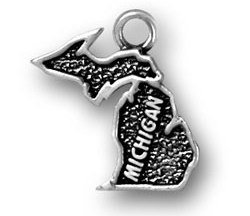 Price: $5.83 at charmfactory.com
Every state in the union, and a lot of cities, have charms you can purchase for anyone you know back home that collects them… charm bracelets are making such a comeback, so why not? It's better than those odd tiny spoons or thimbles people like to collect for their grammies…
---
2

Made in Detroit Shifter Tee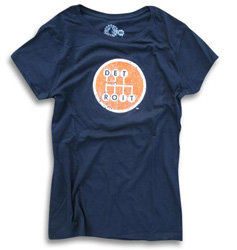 Price: $24.00 at madeindetroit.com
We in Detroit are fiercely proud of our brands and products, and not just Ford, Chrysler, and GM. We also love our Faygo, our Better Made chips, and of course, our Made in Detroit clothing line. It's actually very urban chic, as this tee reveals. There are so many styles and colors… and they're just the thing to bring home as gifts.
---
3

Cherry Republic Dried Cherries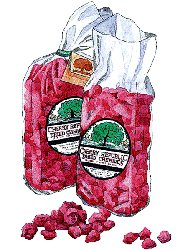 Price: $7.95 at cherryrepublic.com
The area around Traverse City, Michigan, is famous for its delicious cherries, and what better souvenir to bring to friends and family back home than a tasty treat? No matter where you go, no matter where you holiday, there's bound to be a local food to bring home… yum!
---
4

Postcard, Quarter and Stamp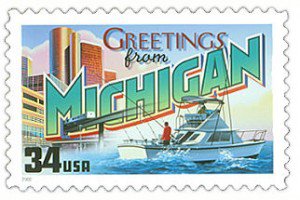 Price: $6.99 at shop.usps.com
If you just can't find a postcard to send to your friends back home, stop in a post office and buy one to send (these retro ones are so cool!) or even this set, which includes a quarter and stamp for the state. The stamp looks just like the postcard from the series. I love them, and they make such great souvenirs!
---
5

Kid Rock Bobble Head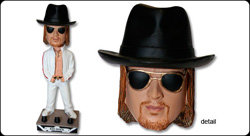 Price: $22.00 at madeindetroit.com
I really wanted to find a smashed penny to add to my list, but then this caught my eye. What better souvenir than a bobble head of a local hero or celebrity? Here in Detroit we have our sports teams, Eminem, and of course, Kid Rock! This looks just like him, aviator sunglasses and all.
---
6

Detroit Snow Globe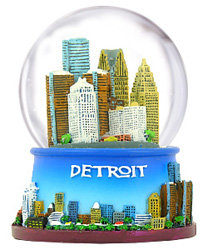 Price: $14.99 at nycwebstore.com
How kitschy! A snow globe or miniature is such a fabulously retro souvenir to bring home from a holiday, no matter mundane the locale or reason (business, even!). A Detroit snow globe? What better way to commemorate the weather here…
---
7

Made in Detroit Bumper Sticker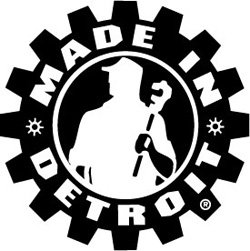 Price: $6.00 at madeindetroit.com
Remember when you were a kid, and your slightly loony aunt and uncle would visit for a few weeks in their RV? Aunt Yvonne always had the best gifts for us, and her RV was covered in colorful stickers from everywhere her and my Uncle Jim traveled. I'm not saying you need to completely cover your car in them, but isn't this one cool? Wouldn't it make a great souvenir gift? And it's small, so it's easy to ship or pack.
Aside from your brand-new bullet wound, and perhaps a video tape of your mugging, can you think of a better souvenir to bring back from your holiday in Detroit? Actually, I'm joking — Michigan has so many fun things to do and see… and these are some fantastic souvenirs! Which of these would you like best? Or is there another souvenir you always bring back from holiday? Please let me know!
More
---
Popular
Recent