Summer Style Tips are so important because, let's face it, this is the season we can finally show some skin after being buried under layers and layers of clothing. If you're worried about what's in this season, what you should have in your closet and what shouldn't see the light of day, worry not. Let my Summer Style Tips be your guide to a fashiontastic summer!
1. Color blocking is a huge trend this season. Don't be afraid to mix and match bold colors like bright pink, turquoise, yellow, green and blue.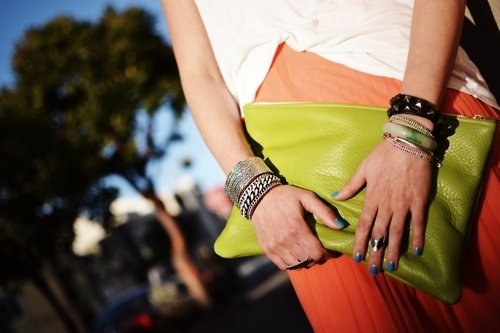 2. Wear plenty of white for a polished look. It's cool, classic and perfect for summer!
3. For the beach, pick adorable retro inspired swimwear. Bring on the polka dots, ruffles, bows, boy shorts and high waisted bottoms.
4. One of the hottest style tips for this summer - don't be afraid to flaunt your midriff with crop tops. Pair them with a maxi skirt or high waisted pants and you'll look fab!
5. Channel your inner geisha with obi belts. They offer a new take on belts and are so versatile and unique.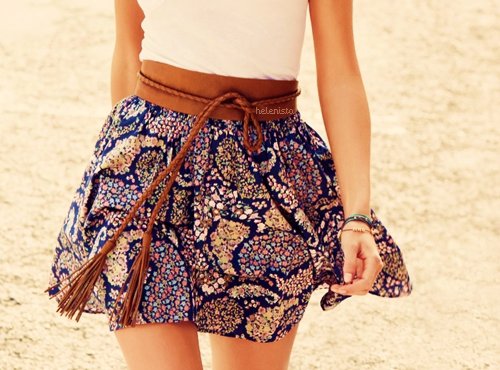 6. Protect yourself from the sun with an oversized floppy hat. My summer style tip: the bigger, the better ;)
7. You can also try a fedora hat in beige or white this summer.
8. Don't forget to buy a pair of cool aviators or a pair of oversized sunglasses - these seem to be in style all year around, actually.
9. Channel the 50's with cat eye glasses. Meow!
10. Clogs are very "it" this season. Pair them with a cute sundress for a fab day look.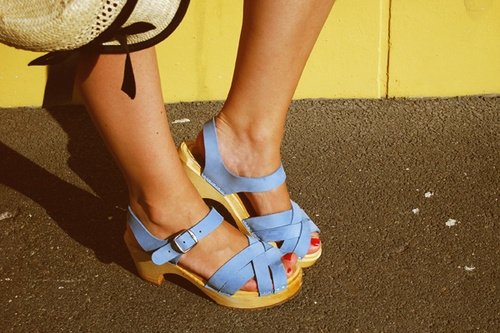 11. A summer style tip for those who are not fans of heels, opt for boat shoes instead. Incredibly cute and comfy!
**12. **Tribal inspirations are huge this summer and if you aren't sure of this trend with your clothes just yet, play it safe with beautiful tribal accessories.
13. Ditch your usual coverups and pick a crochet one instead. Pair with a bikini top and denim shorts for a fun day at the beach.
14. And now for a hair related summer style tip, if you must go short, get a pixie cut a la Emma Watson. These are ideal for oval shaped faces and strong jawlines and so easy to maintain!
15. For a natural glow on your cheeks, try a pretty blush in coral.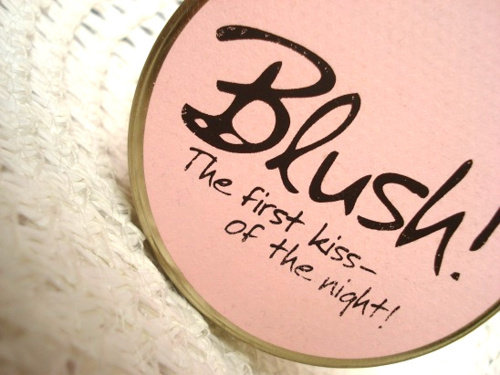 16. Don't be afraid to try colors like yellow, green, blue and purple on your eyes.
17. Opt for bold, whimsical prints and patterns. Anything from birds to deer to fruit to butterflies and of course, flowers scream summer!
18. You still can't go wrong with stripes but for a new take, try clothes with patchwork stripes. They are so much more fun than regular stripes.
19. Pick up a pair of neon trousers. Yep, you heard me right!
20. Below the knee skirts are making a huge comeback. My summer style tip - pair them with wedges, fitted blouses and belts for a chic retro look....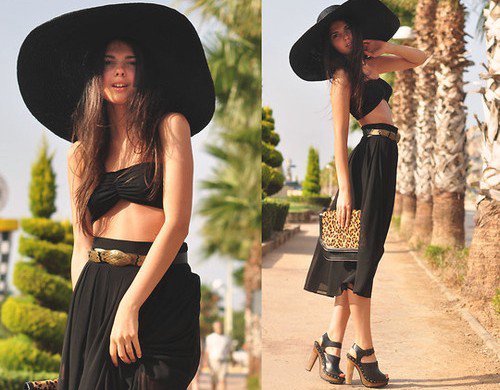 21. Carry a scarf in a pretty pattern. You can wear it as a headband, a shawl, tied up on the side of the head, or even as a chic turban!
22. I'm in love with mini purses this summer. They're perfect for days when you don't have to carry a lot of stuff with you and look so cute!
23. If you don't have an oversized white shirt yet, you need to get one pronto. You can literally wear it a hundred different ways and it will never go out of style.
24. Ditch your skinnies and go for wide legged pants instead. Anything from flared jeans to palazzo pants to wide trousers. Pair with a slim fitting blouse and heels.
25. Summer is the season to flaunt your tanned legs. Get a pair of tailored shorts. They're great for this weather and look good with so many things.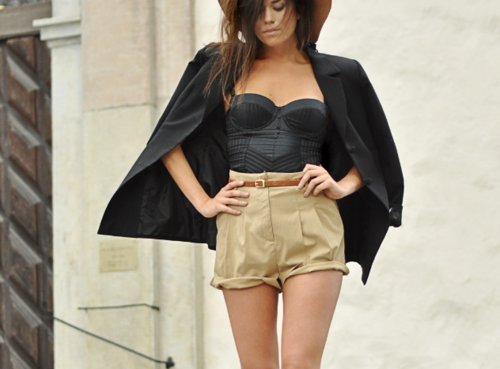 26. Fishtail braids look harder to create than they actually are. Try it and don't forget to add your own personal touch in the form of a cute accessory.
27. Here's a fun summer style tip: go crazy with bangles! Pick them in plastic, metal, or even wood. You just can't go wrong with bangles.
28. Try hot pink or orange lips at least once this summer - it's one of the hottest summer style tips for the season.
29. There's something so delicate, romantic and utterly beautiful about sheer garments. Don't be afraid to try sheer blouses and maxi skirts this summer.
30. Get a maxi dress or two this season. Honestly, I don't think I'd survive summers without them. They are ridiculously comfortable, work for practically every body type and look oh-so-amazing!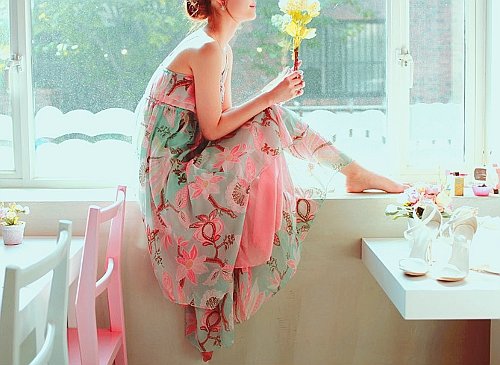 Lastly, here's my most favorite Summer Style Tip: Have fun with fashion! Seriously, isn't that the most important thing? Have a fabulous summer ladies and don't forget to share your own Summer Style Tips with us!
Top image source: data.whicdn.com