It's a new blog day, and a new blog look!
Well, finally I had to merge my blog into the new Blogger.beta, because soon, blogs on old Blogger will no longer be viewable. So I thought I'd take advantage of the new tweaks you can do on your blog design, since I never was really happy with the old one. So a quick what I thought would take 30 minutes, but really more like 3 hours later, and viola. A new look. I hope you like! What I also like about the new Blogger, is the ability to see all your posts by search. Just put in what you're looking for in the little blogger search bar on top, and rather than getting just titles of posts, all the relevant posts show up on one page for complete viewing. Perfect if you're looking to find a product, or makeup tip, all ready to read in one page.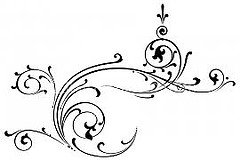 Also new at the Beauty Newsletter website is our new latest issue of the Magazine:
In this Issue:
Elke's
COLOR PALETTE
STYLE OF THE MOMENT
MY INSPIRATION
MUST HAVE PRODUCT
Primers
PLUS
GUEST ARTICLES
SKIN
Fall into Beautiful Skin
by fellow blogger
Shannon Nelson
from A Girl's Gotta Spa!
COMBINING
BEAUTY & NATURE
Presenting: UNNA & CO SOAP
by fellow blogger Ellen
over at
Lipstick, Powder n Paint
5 TIPS
For Buying Cosmetics Online
By: Lorie Palmer
GET READY
Winter Skin Care
by SUE DOLAN
I'm frantically packing as I'm off to new york tomorrow. For some reason, a part of me doesn't want to leave. Could it be the gorgeous 80-90 degree LA weather we've been having? And the 40-50 degree weather I'm about to walk into? Yikes! What happened to fall? Did it ever happen? So I'm taking with me a new makeup line to play with, warm winter coats, and a map to find the closest magazine store to pick up my Harper's Bazaar November Issue. I haven't seen it yet but I'm so excited.
Have a great week everyone and I'll be posting again next Monday......
Technorati Tags: the beauty newsletter