Waking up early in the morning can be hard to do. But what if you woke up to a stylish looking alarm clock? Surely opening your eyes and seeing a thing of beauty would be much more appealing than starting at a bland bed side table? If you want to put this theory to the test, try out some of the alarm clocks listed below.
---
1

Hold Your Applause Alarm Clock in Light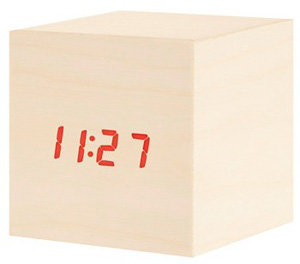 Price: $29.99 at modcloth.com
This alarm clock is simply amazing. At first glance it just looks like a wooden cube. However, all it takes is a clap of the hands and the time will appear in glowing red numbers. Is it magic? No, it's simply a sound activated LED display.
---
2

Urban Outfitters 70s Clock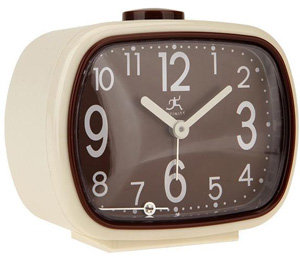 Price: $9.99 at urbanoutfitters.com
This retro style alarm clock will not only wake you up in time, but take you back in time. The cream and brown design of this clock is very 1970s kitsch. The analog dial only tops of the design. With an easy to set alarm, you'll be an early riser in no time!
3

Orange Alarm Clock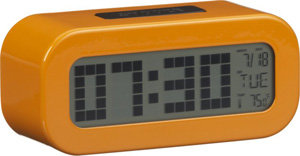 Price: $19.95 at crateandbarrel.com
Start your day bright and early with this colourful number. The iron casing on this alarm clock is quite retro, but the digital display is very modern. It also displays the date, time, and temperature. The LED display is easy to read, so you'll always know what the time is.
---
4

Nanda Home 'Clocky' Alarm Clock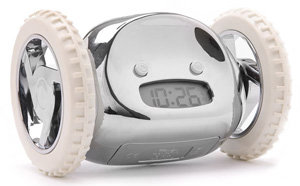 Price: $44.00 at shop.nordstrom.com
I love the whacky design of this alarm clock! It kind of reminds me of a cute little robot. What's more, the wheels are also fully functioning! If you don't wake up, this little one just may wheel off your night stand. Luckily though, you can just as easily turn off the wheel function.
---
5

Bedol International Group Water Alarm Clock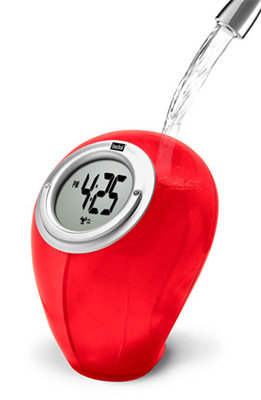 Price: $24.90 at shop.nordstrom.com
What makes this alarm clock really unique is its energy source. It's powered by water! How crazy is that? It converts ions in tap water into clean energy, so no batteries or electricity is required. This environmentally friendly clock is a definite conversation starter.
---
6

Tivoli Audio 'Model 10' AM/FM Clock Stereo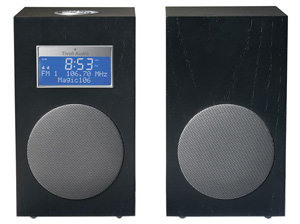 Price: $300.00 at shop.nordstrom.com
This alarm clock is probably more suited to those who are technologically inclined. This is actually a compact stereo with built in alarm features. You can set two alarms so you can either wake up to music or a standard tone. It boasts a range of different features and is perfect for someone who likes multi purpose items.
---
7

Juicy Couture Alarm Clock Charm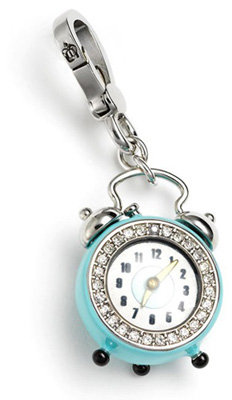 Price: $48.00 at shop.nordstrom.com
Ok, so this isn't technically a functioning alarm clock, but it's such a cute design! I just had to include it on the list. It's in the shape of a retro-looking alarm clock and would look great attached to a key ring or bag. Sometimes it's fun to play pretend!
Whether you have a finely tuned body clock or need a little help waking up in the morning, these will always look stylish sitting next to your bed. Which of these do you like the best?
---
Comments
Popular
Related
Recent