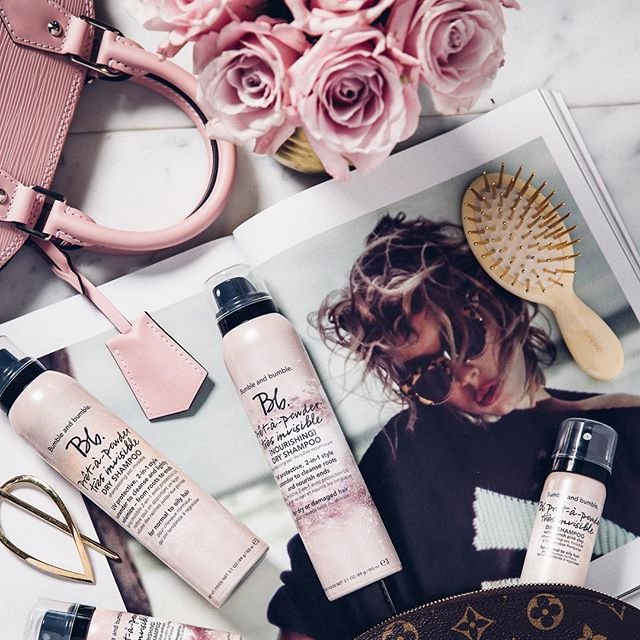 Finally - one of the big projects we have been working on over here at b5media has come to light! Please welcome the great Splendicity: The Destination for Splendid Style!
Teri (of Aging Fabulous, Pretty by Nature and Beautiful Makeup Search fame) and I have been working on this project for most of the summer, and we have rounded up 85 of our favorite blogs from around the web, into a Splendid community encompassing fashion, jewelry, fragrance and beauty. Teri is our managing editor, and has done truly a marvelous job.
You will find some old favorites here, and lots of new blogs that you may not have discovered yet, so I invite you to look through the member list and explore!
You can also subscribe to each and every Splendicity member feed in one fell swoop if you like to read your daily dose of blogs in a feed reader!
Also, Splendicity is having a contest each and every day during September - and there really are some awesome prizes, so be sure and check out Splendicity every day to see what is going on and how you can win!!
After the jump you will find our press release, and a list of all 85 member blogs! Woohoo! Welcome Splendicity!
Follow the "Pink" Carpet to Splendicity: the Destination for Splendid Style on the Web
b5media, Inc. Announces New Fashion and Beauty Division at Splendicity.com
September 4, 2007 TORONTO, ON: Global New Media Network, b5media, Inc. announces the launch of Splendicity.com, a fashion and beauty destination and community. Splendicity has been created in order to help those interested in reading about beauty and fashion, find the latest information with the best content across the web. Readers can find their way to member blogs through the Splendicity.com website.
Splendicity.com currently has 85 member sites written by expert fashion and beauty writers, and are continuing to bring on new members every day. Teri Cosenzi, managing editor of Splendicity says, " I am so proud that we have found such a dedicated, loyal group of bloggers, that are passionate about fashion, beauty, and style." She continues, "blogging is the best way to get fashionista's the latest information they crave, in an easy to read format, written by some of the best writer's that the fashion and beauty blog world has to offer."
Jeremy Wright, CEO of b5media, Inc. says, "Beauty and fashion destinations are some of the fastest growing properties on the web. We want to help readers find the best sites, and want to help writers shine and make the most of their hard work." Splendicity.com will feature a new member each week on the web site, and will sponsor contests and giveaways, both for its members and for the readers.
To kick off the Splendicity launch, an online party will start on September 4th, with daily contests that will run throughout the month of September. The daily contests will be featured on member blogs, as well as Splendicity.com. Prizes worth over $2,000 will be awarded by the end of the month.
Launch party and contest sponsors include: b5media, Tarte Cosmetics, Tom Ford Beauty, Benefit Cosmetics, Glamour Magazine, Sephora, Borghese Cosmetics, Dr. Bragi Age Management, Skin Milk, Alterna Hair Care, MAC Cosmetics, i.d. bareMinerals, Essie Cosmetics, FACE Atelier, Ralph Lauren Fragrances, Elizabeth Arden, VonNatur, Renee Rouleau, Cake Beauty, philosophy Cosmetics, Kimberly Sayer, Baghaus.
To interview the managing editor or member bloggers in relation to Splendicity or executives from b5media, Inc. please contact teri.cosenzi@b5media.com.
Members:
Accessories
• Her Accessories• Jewelry PR• She Knows Best• Shoe Blitz• The Well-Heeled Society
Beauty & Fragrance
• 15 Minute Beauty• A Touch of Blusher• Aging Fabulous• Beauty and Fashion Tech• Beauty Banter• Beauty Bento Box• Beauty Blabber• Beauty Pro• Beauty Resource• Beauty Secrets Revealed• Beautyholics Anonymous• Beautynomics• Canadian Beauty• Cinnamon Kitten• Claire's Beauty• eBeautyDaily• Face Candy• Glossing Over It• Luscious Locks• Makeup and Beauty Blog• Makeup Minute• Nail Tech Secrets• Pretty by Nature• Savvy Skin• Shades of U• SugarShock• The Lipstick Life• The Mineral Makeup Blog• The Scented Life• The Special Gloss• Vanity Vibe• Viva Woman
Fashion
• A Wee Bit Skint• Because I'm Addicted• Bobble Bee• Chic by Nature• Chic Inspector• Fashion Chicks• Fashionable Kiffen• Haute & Bothered• Karina XOXO• Laya's Eye• My Women Stuff• Petite Fashionista• Snarkstress• Style Manila• The Coveted• The Fashion Rag• The Goode Life• The Space Between My Peers
Indie
• Christa Taylor• Indie Style File• Spork Fashion
Shopping
• All That & A…• Dapper Diva• F & Art• Hot Mama Daily• Kikay Kits• Let's Go Shopping• NY $pender• SelfStyled• Shop Diary• Shopaholics Daily• Shopaholix• Shopalicious• So Frugalicious• Style Goodies• Style It Less• STYLEnosh• The Latest Luxe• Wardrobe Oxygen
Streetwear
• Candid Cool• Metro Style Men• My Wardrobe Today• Painfully Hip• Style by Samantha• StyleBytes• The Daily Tee• Tops 2 Bottoms
Share This
© Christina Jones for eBeautyDaily - The Beauty Blog, 2007. | Permalink | No comment
Add to del.icio.us | Search Technorati">http://www.ebeautydaily.com/welcome-splendicity/">Technorati
Browse the archive of posts filed under Friends of eBeauty Daily, Beauty News, Style, Beauty.
{{#comments_count}} Show Commnents ({{comments_count}}) {{/comments_count}}