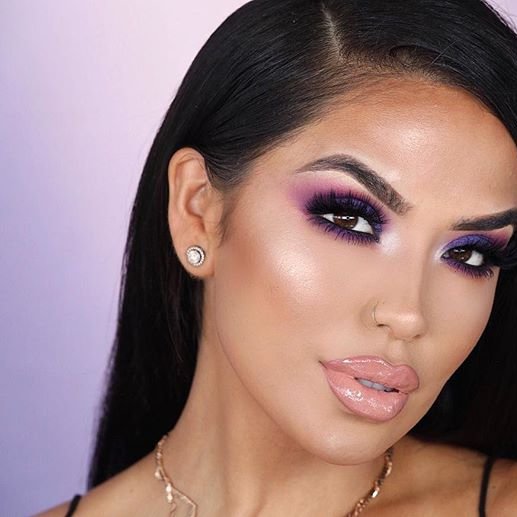 The #1 question I get is, 'how do you know you're getting a good cosmetic?" There's nothing worse than taking home a new product find only to find out that it doesn't work that great. The color doesn't look the same, it fades in 1 hour, it creases... the list goes on and on. So what's a girl to do?
Try before you buy.
I always do these 3 tests before I hand over my money for a new makeup item. These tests work great for finding a new blush or eye shadow.
I call it my:
tests.
Test #1. Pick up.
foto: instyle.com
Pick up the color (whether eye shadow, or blush) and color swatch on a pad of white paper. What you see is what you get. Usually the color you see on the pad is very similar to what it will look like on. Is it very different than what you're seeing in the pan? Maybe it's not the color you're looking for. Or super shimmering sparkles look almost non existent once it's color swatched on. Big difference. The #1 reason for a product return is that the color doesn't appear on what you see in the pretty container. Check first.
Test #2. Rub
foto: nars cosmetics
Now pick up the powder eye shadow or blush and rub on the back of your hand. Keep rubbing. Lightly is key. Is the color gone? This means the color will disappear quickly on your skin. Why? It doesn't have enough pure pigment to stick to the skin. Keep looking. A lot of products out there don't pass this test.
Test #3. Air
foto: bibo cosmetics
Don't laugh. But are you tired of eye shadows creasing on you? Then do this test. Apply the color on the back of your hand. Then blow. Does the color blow away? It'll crease in no time. You can get around this test if it doesn't pass by applying the product damp, and it'll stay on. But if this isn't doable, test it first.
So there you have it. Three tests that will save you a lot of time and money the next time you hit the makeup counter. Because bottom line, the pretty packaging may make you buy it, but the quality of the product will mean you'll keep it.
Source: the beauty newsletter
, how to test makeup, try before you buy
{{#comments_count}} Show Commnents ({{comments_count}}) {{/comments_count}}