4. Cheeki 500ml Blossom Stainless Steel Drink Bottle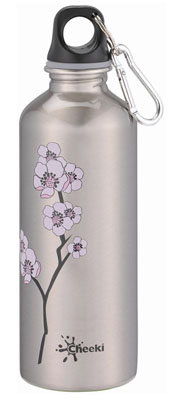 I love the delicate design that has been printed on this bottle. For those wanting to bring a bit of beauty into the day, the blossom design will win you over. Not only are these bottles BPA-free, the designs are all printed with non-toxic ink. Put your health-conscious mind at ease and sip on one of these.
Savvy Travel Bottle in Doodle
Explore more ...