7 Steps for a Home-Made Lip Balm ...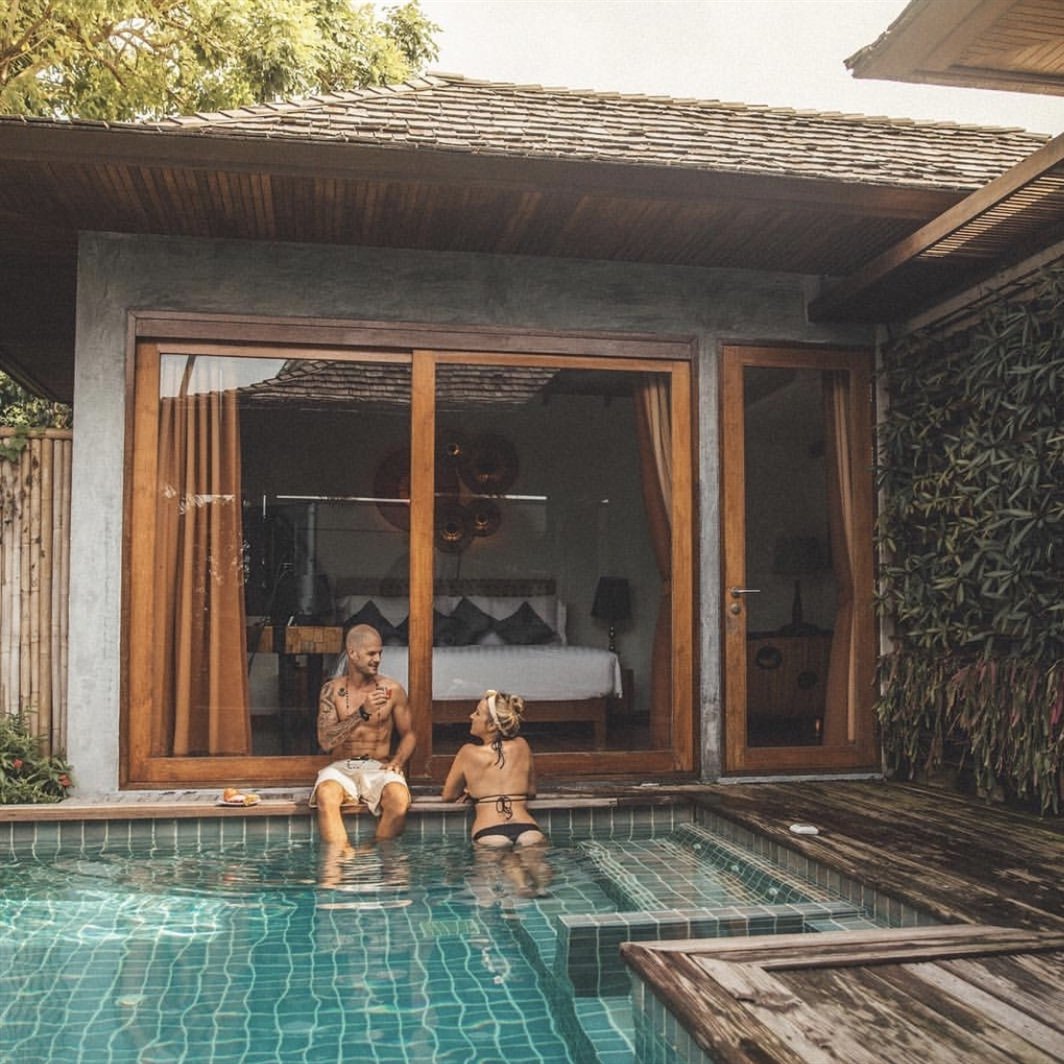 Finding a good lip balm is something that I personally struggle with. If you're prone to dry lips you might be able to relate; a lot of the products on the market purport to be nourishing, but in reality they feel good for about five minutes before evaporating and leaving you with skin that's even more parched than before. If you do battle to find a good lip maintenance salve, you might be keen to try concocting your own. To get you on the right track, I've put together this list of 7 steps for a home-made lip balm.
Try to get hold of the best quality beeswax you can find. You should be able to buy it in blocks from a well-stocked pharmacy, but health and wellness shops usually keep it as well. You only need about a tablespoon full for your lip balm (more if you are making a larger quantity), but you will be able to store the remainder in an airtight container as long as you keep it in a cool place. Prepare your wax by chopping it into small pieces, or shredding it if you have bought it in sheet form. Place into a microwavable container.
The beeswax will give the lip balm a thick, authentic texture, and will also help to soften skin and seal in moisture. In order to render your home made product even more effective, add a little dash of a nourishing, vitamin-packed oil to your microwavable bowl. You might want to go with Vitamin E, Jojoba or even extra virgin olive: each of these variations will help to keep your skin in good shape.
Place your oil and wax concoction in the microwave and heat until the mixture is thoroughly melted. This shouldn't take more than a minute or so, but the time period will depend on your particular appliance. Remember to check in after a few seconds to make sure the balm isn't burning and give it a stir.
Once the beeswax and the oil have combined and melted completely, take the container out of the microwave and allow the product to cool for a few minutes. Only when it has started to set in a firmer consistency should you continue with adding the next ingredients.
To your stiffening wax and oil mixture, add a little honey – not so much that it interferes with consistency of your product though. Stir this in thoroughly. The honey will give your lip balm a pleasant sweet taste and smell, and it also brings its antibacterial properties to the mixture.
Add a dash of your favourite baking flavour extract to your nearly finished balm and stir this in thoroughly. You might want to go with vanilla, almond, orange … the list is literally endless. Try to make sure you don't get artificial essence: this has a very sharp, bitter flavour which you really won't want to taste every time you happen to lick your lips.
Before your lip balm has completely cooled, place it into an appropriate airtight container, ready for use. Allow it to set completely before screwing on the lid and popping it into your purse.
That concludes my list of 7 steps for a home-made lip balm: treat the recipe as a blue print and feel free to add new flavours, scents and nourishing products. Some people include essential oils for example, instead of flavour extracts, and others add a little lanolin to the bees wax right at the beginning. Do you have comments of suggestions to add?
Top Photo Credit: kwankwan
{{#comments_count}} Show Commnents ({{comments_count}}) {{/comments_count}}