So Sunday in My Crazy Schedule and Scheme of Thing ...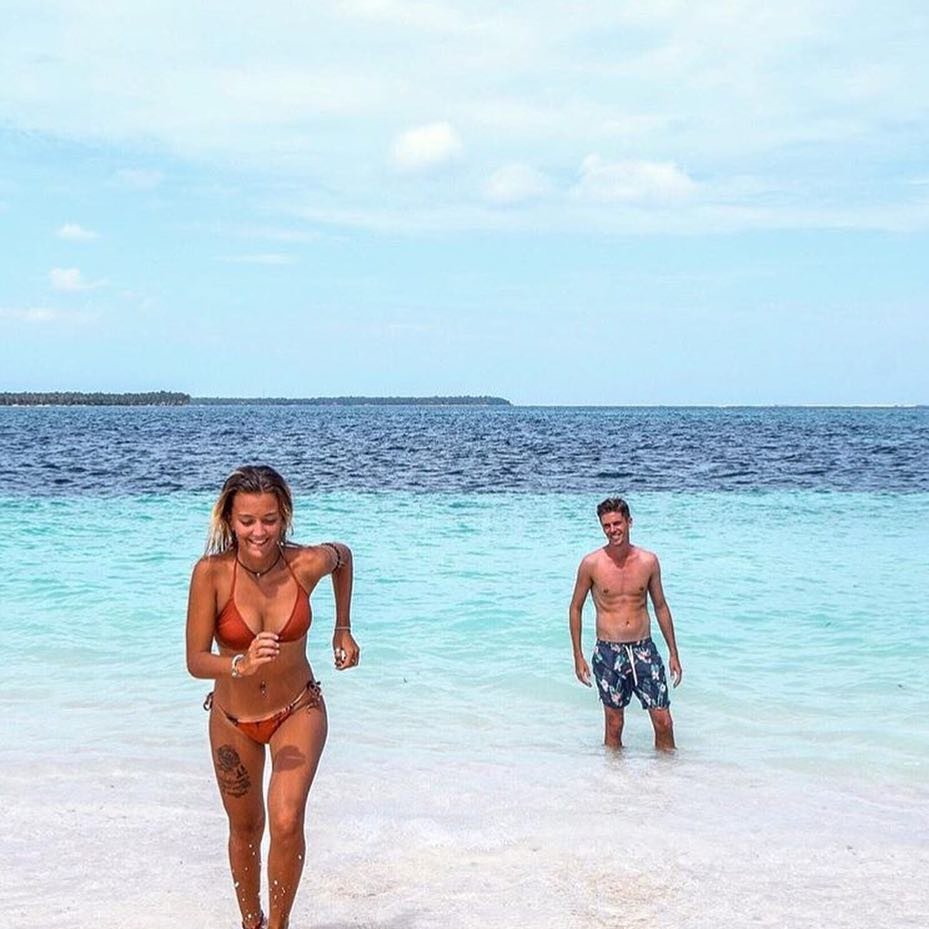 So Sunday in my crazy schedule and scheme of things, is my only day to go Christmas shopping. I try to do the most of it online (which I LOV!) but every year the folks give me $$ and say, here! Go shopping for yourself for Christmas!
I gotta say, my folks are the best.
Because:
1.

I Get Exactly What I Want
2.

Since I Rarely Ever Shop for Myself, It's a Treat
foto: thegrovela.com
So off to The Grove Shopping Center (in Los Angeles) I go to partake in the holiday decorations (beautiful!) and view the super tall tree, and watch everyone's version of winter dressing in our colder than usual (55 degrees in Los Angeles?) weather. Ugg boots abound (zzzzz) and little dogs seemed to be the accessory of the crowd.  Santa was super busy taking pictures with the gazillion kids all dressed up to sit on his lap. So adorable.
So shopping I go for what? Makeup? nah.... I have a ton of it. Clothes? Yep!  And what's wrong with me? Usually my sleek, neutral, simple lines, classic tailored kind of me is now reaching for soft, romantic, fuzzy, pink, peach, and buttercup kind of clothes. Wha???Am I now getting all girly?  Me, the girl who would rather be shot than wear pink is now getting all cutsy.
Then there was the stop at Bath & Body Works. It's been a while since I've been in here and boy have they changed. Packaging is truly eye catching and makes you want to buy one of everything. The only thing I couldn't get around was the over the top smells of their holiday body washes and lotions. Scents like Spicy Gingerbread, Caramel Corn, and Twisted Peppermint were awful. Their Wickedly Hot Chocolate smelled the best, but overly sweet and way too rich, but then that's kinda how it should smell, no?
So I decided on their Signature Collection Holiday Shimmer Mist in
Warm Vanilla Sugar. and their Warm Vanilla Sugar Body Wash. Yum! The spray on shimmer looked great on.
Also, Santa arrived early this year on my door step.  My E.L.F. cosmetics order that  I place about 2 weeks came! About $50 dollars worth of goodies.... plus the gorgeous Holiday Collection from Estee Lauder. 
Reviews coming very soon. I promise........ 
Technorati Tags: personal, the beauty newsletter
{{#comments_count}} Show Commnents ({{comments_count}}) {{/comments_count}}