7 Simple Ways to Pull off a Shift Dress ...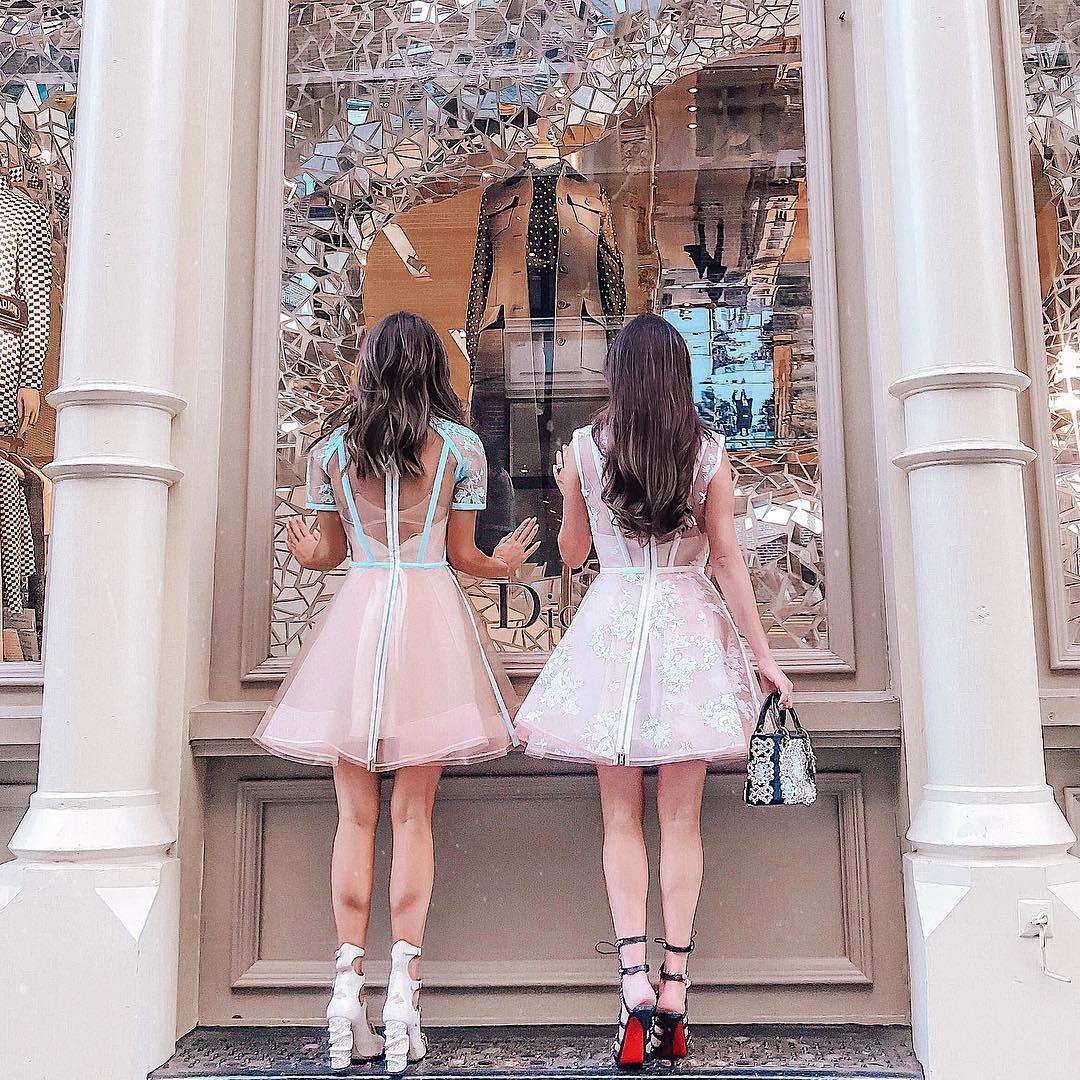 I love shift dresses. Retro and vintage at the same time, they're cute, versatile, and comfortable. Many fashionistas are under the impression that they can't do anything to make shifts look better, but that's not the case at all. The truth is that there are plenty of simple ways to pull off a shift dress, in addition to many ways you can dress up one of them. Here are just a few of them!
Photo Credit: Mark Birkle
Audrey Hepburn is almost solely responsible for making the shift dress into an iconic piece, so it stands to reason that one of the simplest ways to pull off a shift dress involves mimicking pretty Audrey. To pull off Hepburn haute couture, all you need are a few accessories, worn altogether or separately. A string of pearls, some long black gloves, or your hair in an updo – that's all you need.
Photo Credit: notsolaconic
Tights offer another simple way to pull off a shift dress. This is doubly awesome because tights are so popular right now. You can go with something simple and sheer black or go opaque. With the right kind of shift, you can also choose tights that are brightly colored or ones that feature interesting patterns. Just remember not to go over the top.
Photo Credit: 13bees
Whether you're wearing a simple, solid colored shift or a brightly patterned dress, you can be as colorful as you like to give your dress a new twist. You might choose a colorful print, for example, or you can simply choose bright accessories to wear with your dress. Either way, these colors will make it pop.
Photo Credit: gracefullady
Chunky jewelry is always a great way to dress up your shift. A cocktail ring, a big bracelet, daring earrings, or a large, stylish necklace are all great ways to go. If you're wearing bold earrings or a big, chunky necklace, especially, just remember to keep the rest of your jewelry understated – or make those your focal pieces, and don't wear any other jewelry.
Photo Credit: dressboston.com
Shift dresses have very simple shapes. Sometimes, the only accessories you need are likewise simplistic. Specifically, wearing a belt to accent your waist and the silhouette of your dress is an elegant but simple way to pull off your shift dress. Placing it up high under your breasts, rather than directly around your waist, is the way most women prefer to go, but this is mainly a matter of what makes you feel most comfortable.
Photo Credit: machiaire
Safari styling is an excellent way to give a shift dress a brand new twist. This spring and summer, the safari style is hugely popular, and it's incredibly easy to do. It's most in the colors, so you want beige, oatmeal, olive, and things like that, as well as ethnic, funky pieces of jewelry. Gladiator sandals are also an excellent addition.
Photo Credit: polyvore.com
When wearing a shift dress, anything that emphasizes your shoulders will work. A bolero jacket, a shrug, a shawl, a cardigan, or a scarf – these will all dress up your shift beautifully, and give it an entirely new look. As you can see, there are plenty of simple ways to pull off a shift dress, all of which will breathe new life into the piece. I know there are lots of other techniques out there, though. What do you like to wear with your shift dresses? Top Photo Credit: dayglow-vintage
{{#comments_count}} Show Commnents ({{comments_count}}) {{/comments_count}}