Rumpled Charm from Prada Milan Fashion Week Spring 2009 ...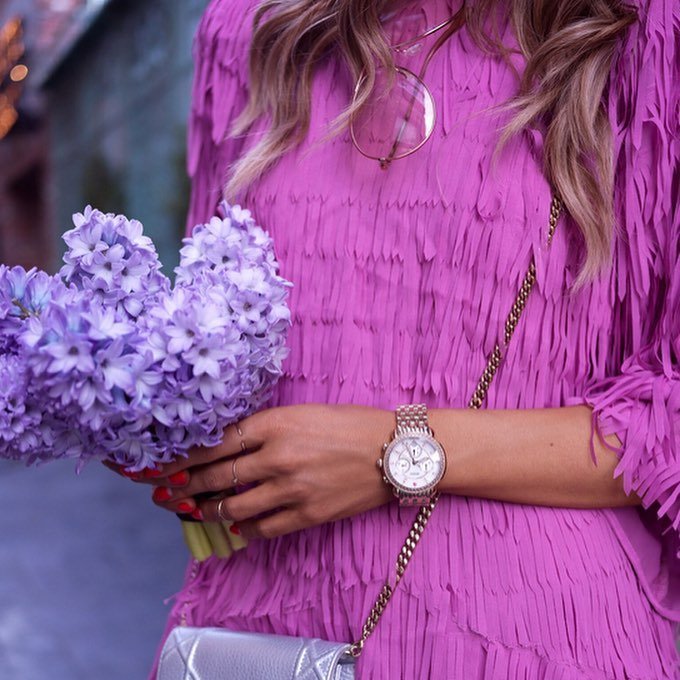 Edited by Tania
**NY Fashion **couldn't have stated it better. The **Prada **look is all about old-world Italian luxury wrapped in forward-thinking design.
That is exactly what we saw at Prada's Spring 2009 runway show at the Milan Fashion Week. The theme is rumpled charm – and 'rumpled' has never looked better!
Check out the ultra-feminine creations by Miuccia Prada.

The collection started with this rumpled brown skirt-and-jacket combination with – what? No underlying shirt? That's okay – the hint of the bra is something that we'll see a lot of in the creations to follow.

The ruched bra-open jacket combination reminds me of something that Bette Davis would have worn in her heydays.

For me, a rumpled suit has never looked more elegant and feminine!

This one-piece crinkled dress with a black accent on the neck is only for the fashion-forward!

I think that this printed dress with the bold black accent on one side is surprisingly feminine and elegant.

This rumpled ensemble is a perfect description of what the Prada label is all about.

This crinkled off-white dress is casual enough to be worn during the day – and can be dressed up to look more suitable for evening wear.

Again, there's that naughty peek at a woman's underthings – but the way that the look is incorporated in this dress is still ultra-classy!

I love the combination of colors in this crimson top and printed below-the-knee skirt.

Bask in all your feminine glory in this black and animal-print ensemble.

Your legs would look a mile-long in this short-suit that's super glam for the beach!

Miuccia Prada's take on the little black dress is given an ultra-feminine twist in this number.

Nope, this model did not forget to put on a jacket –the ruched bra-as-top is something that we've seen a lot in this Prada collection.

This is one of my personal favorites. I love how the details and slit on the thigh will make you look ultra-sexy – no matter what size of clothes you're wearing!

This is another version of the previous item – the play of colors and the graphic design is super classy and still feminine.

The maxim "If you've got it, flaunt it" seems to be the theme of this super-short dress which will hug your curves in all the right places.

Oooh – this is my personal favorite among the items in the Prada collection – I love the colors, the top, the skirt – every itty bitty part of the ensemble!

I never thought that crumpled shirts and shorts can look so well-put together.

You'll no doubt be the center of attention in this gold-and-black ensemble.

To cap it all off – we have this gold one-piece rumpled dress with a short hemline, quarter sleeves and a nice silhouette.
After seeing all the items from the collection, we can clearly see what the designer herself intended us to feel about the runway show.
"It's primitive," she said, "going back to what counts." And there's no better way to go back to basics than by blatantly using one's femininity – exposing curves and hints of creamy skin – with clothes which are meant to look stunning on women with real bodies.
{{#comments_count}} Show Commnents ({{comments_count}}) {{/comments_count}}