REVIEW: Lancome's Fatale Mascara ...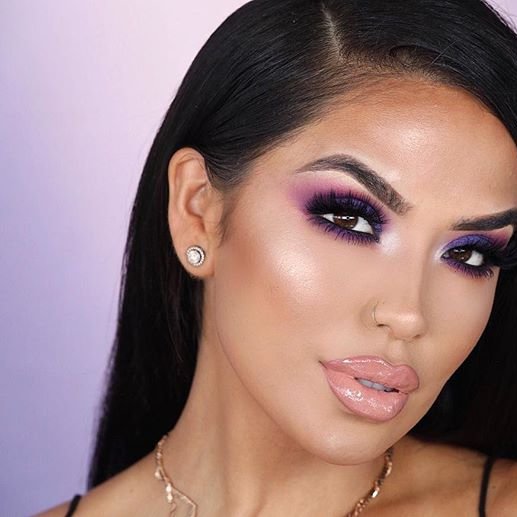 foto: Lancome.com
When asking the Lancome salesgirl which mascara would be the ideal, between their new Fatale and L'Extreme, Fatale was touted as the one to give length, width and fabulousness to your lashes. (L'Extreme apparently gives mostly length..)
Well, since my lashes are fairly thin and fair, I crave a mascara that will make my lashes look I have 4 sets of lash strips on. Each.
Does Fatale deliver? Oops, I mean does "Fatale Exceptional Volume Sculpting 3D Comb-Mascara" deliver?
Well, let's just say it's different.
foto: Lancome.com
First off, the mascara wand is really a stick with tiny combs attached to it. And I really wouldn't even call it combs. More like little teeth. When you pull the wand out, it looks like there's a ton of mascara on the wand, but there isn't. The wand is instantly sweeped against the mouth of the tube to get rid of any excess.
When I applied the mascara, one thing I couldn't get past, was that it felt like I was applying thick, cream eye liner on. Not mascara. But a thick creamy paste. It was recommended to apply at the outer corners first and work your way into the inner eye when applying. Which I did. And I spent a lot of time combing it on.
Down side: It's somewhat hard to apply. You really have to focus on it. And clumps? A ton. But, the comb lets you comb and spread in on the lashes, so as you comb, you are combing out the clumps. Another down side? Don't get this mascara anywhere near your eyes if you're sensitive like me. A tiny touch on the inside rim of my eye and I was burning, crying tears for hours after that.
Up side: Yes, there is an upside. If you don't mind really combing and working the mascara, you'll find the more you comb, the longer, and thicker your lashes get. And I don't mean applying 2-3 coats. This is just with one coat. I literally felt like combing for hours just to see how long I could get my lashes. Worth the time and effort it will take to get there. And once I figured out that the slower I went, the least likely I'll hit my eye and cry, it got to the point where I didn't care about the time it took. The results were worth it. Best part? Take off is amazingly easy. Like a sweep of makeup remover and gone. And during the day, no feel, no drying out, no crispy stiff, gotta peel this mascara off now feeling.
So am I sold on this? Well, not quite. Yes, no, yes, no. I do find myself reaching for this mascara every day. But seriously, I don't think mascara application should take this long and be so hard to do. What happened to brushing on 3 quick coats and viola, you're done? If you have the time and don't mind the effort it takes, this may be the mascara for you, like for that special night out. But, I'm still looking.
Source: Lancome
, Fatale Mascara, The Beauty Newsletter, review, mascara
{{#comments_count}} Show Commnents ({{comments_count}}) {{/comments_count}}