Popbytes Live Blogging Oscars '07!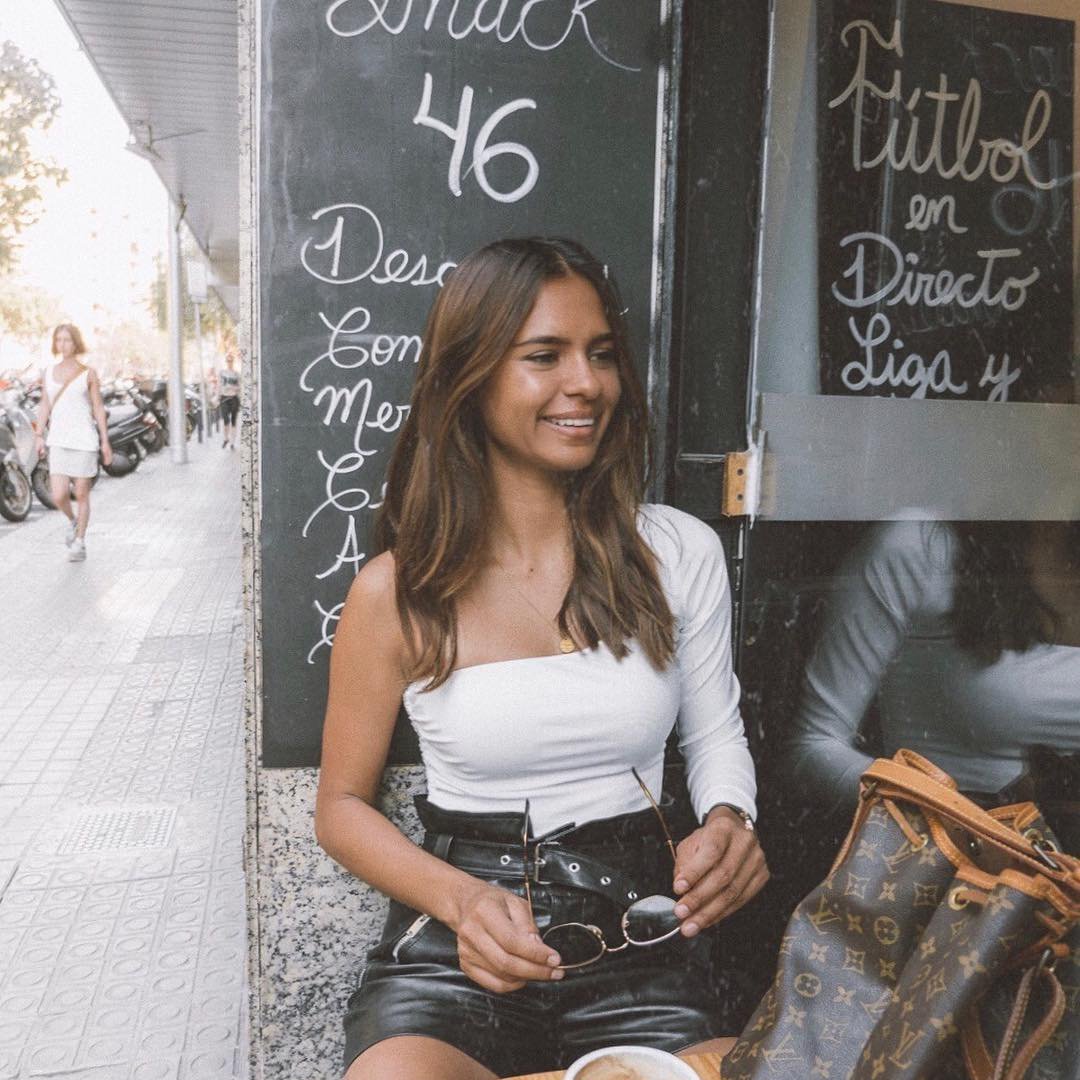 hey golden boys & girls! here we go - wish me luck! if anyone has anything to say please post a comment or just email me direct at mk@popbytes.com and i'll be sure to include what you might have to say! let the good times begin... (and please bear with me on any spelling or grammar mistakes - things are going to be moving quickly!)
3.00PM
oh yes i'm up and running - i've got both E! and TV GUIDE going so we can catch both ryan seacrest with giuliani depandi as well as joan & melissa rivers!
SOURCE JJB
3.08PM
fergie's song glamorous is going to grow very tired - they keep using it as the intro & outro music over on E! - things are fairly quiet at the moment - total calm before the storm! did anyone else see jennifer holliday perform from the rooftop of the roosevelt hotel? she nailed 'and i am telling you' and let's not forget she is the original 'dreamgirl' i'm 100% positive that jennifer hudson will walk off with the best supporting actress oscar tonight! now we've got mr. seacrest chatting with new parents maggie gyllenhaal (who looks hot) & peter sarsgaard who just admitted they still don't have a wedding date set...back to commercial and ms. fergie...
3.18PM
i'm totally stuck with ryan seacrest - joan & melissa are on the boring side - i liked them so much better when they were on E! - i'm still undecided on which picture will win top honors tonight - i'm a huge fan of babel and i'd love to see it nab best picture - damn does anyone else think that debbie matenopoulos looks super skinny? oh my gosh i love gael garcia bernal - ryan is right - he cleans up well! oh what a hottie and a talented actor he is (plus he stars in 'babel')
3.28PM
i do hope martin scorsese finally wins for best director although i've liked previous films of his better than the departed which i tried to watch the other night and i wasn't into it at all - maybe it gets better but i opted to turn it off - i should probably attempt to watch it again? oh my gosh gwyneth paltrow looks stunning and she's working gorgeous damiani diamond earrings!
3.38PM
ryan was with al gore and wife tipper! oh and yes ellen's girlfriend portia de rossi looks stunning! oh gosh what do we think of jennifer lopez - she looks like a groomed dog - and i don't mean that in the most horrible way but her hair and the top of her dress seems very pampered pooch! it also makes her look older like she's totally ready to be a mom...how adorable is rinko kikuchi from 'babel'? she was amazing in that film along with adriana barraza but they'll both lose to ms. hudson unless there's an upset!
SOURCE JJB
3.48PM
oh no!!! i love jennifer hudson's dress but i can't stand that little gold jacket she's also sporting! yes i know it's bit chilly out but it just looks wrong to me! please let her take that off when she gets up on stage to accept her oscar...yikes i'm freaking out just like jay manuel - it's so wrong!
3.52PM
yikes - another fashion scare! it's jessica biel in that tacky purple/fuschia/pink number - that color doesn't work on the red carpet! cameron diaz looks cute in white - the top of the dress is better than the bottom - oh there's the winner for best actress helen mirren (oh she's totally going to win) who always looks classy! ryan's with jodie foster wearing vera wang (i wonder if ms. foster also has one of those wang mattresses - ha!) everything is coming fast & furious now...the smith family looks great as usual! oh marc anthony take your creepy paws off penelope cruz! (i'm not crazy about that skin color dress) also wearing wang is rachel weisz who maybe should've picked a lighter lipstick - the color is too dark!
4.00PM
this email just came in from moscow!
I would like to wish for Leonardo DiCaprio to get the Oscar Award by this time. This a destiny for Leonardo to get so expectable award.
Especially, he deserves this ward after the role of Danny Archer in such as great movie with global question which human should thinking about as the Blood Diamond.
With lots of support from Moscow, Russia Good Luck!
Yours faithfully,Mikhaylova Elena (Ms.)
SOURCE JJB
4.04PM
i loved simon cowell's message to jennifer hudson - i still can't stand that jacket! what do we think of leonardo dicaprio's slicked back hair? i don't know how i feel about it! over on TV GUIDE i think both joan & melissa are total messes - joan's red fur thing is terrible & melissa has too much jewelry on especially with her over the top dress! the whole look is way too 'dark' for her...and kelly preston should've left her leopard print at home!
SOURCE JJB
4.18PM
also leonardo dicaprio looks too tan - he's got a slight orange glow to him...now helen mirren is chatting with mr. seacrest - i don't think they needed to hand her a british flag - props are not needed on the red carpet! she was a good sport about it! oh my there's celine dion in green i almost forgot she existed - she's been laying so low recently! we have also got to mention sally kirkland who always goes dramatic at the oscars - she's a wild lady!
SOURCE JJB
4.27PM
ah ryan nabbed celine dion - she's totally one of my guilty pleasures - i feel the need to go dig out my 'titanic' soundtrack right now (no i'm not drinking...yet) oh ms. dion is already gone and now we've got anne hathaway who looks cute (actually i take that back - i hate her dress) someone who doesn't look cute is kirsten dunst...oh look it's beyonce who looks super HOT! oh i love what she's wearing - perfect color and the straight hair is awesome! ah i just got an email from my dear mom who is now following along and agrees with me about most everything except she liked jennifer lopez! i don't think i'll ever get over that green gucci number she rocked on the red carpet a few years back - she set the bar awfully high that year!
4.35PM
paltrow is with seacrest - i thought i saw her earlier but i was wrong - i don't care for her salmon/flesh colored dress at all! it kinda goes with the color that penelope cruz is also wearing...ok maybe beyonce can leave off that thing across her shoulder but i really live the very light green color - she's just gorgeous to begin with! yikes - nicole kidman - not cute - in bright red with some bowtie over her shoulder? someone needs to show up with a pair of scissors and cut all this shoulder crap off! kate winslet looks nice & elegant but again she's got shoulder fabric as well! queen latifah looks great - she's one of my favorite people - oh i'm starting to get hungry and i need to walk the dogs soon but so far so good - right?
SOURCE JJB
4.45PM
eddie murphy is totally going to win for best supporting actor tonight and he should - he was excellent in 'dreamgirls' - totally the role of a lifetime and that's what it all really comes down to - getting that role that you're just meant for! ryan is now with kate winslet who has a bunch of nominations under her belt - oh i almost forgot to mention cate blanchett who looks ok - i'm not thrilled with her dress - there hasn't been one big stand out best dressed person yet - i'm sure i missed some people but no one has totally floored me (i do really like beyonce though)
4.51PM
reese witherspoon looks great! i think she wins for best hair - it looks great down and straight - and the deep blue/purple color is great on her! (plus her shoulders are bare!) oh there's meryl streep who is a size 14 with 14 nominations - ha! she's always been a terrible dresser and tonight is no exception - speaking of no exceptions where's that diane keaton?!?
SOURCE JJB
4.59PM
nicole kidman doesn't look horrible but that red is a bit bright for her but thank heavens her husband keith urban is with her tonight - i was all he better be there! i have to say i really like reese witherspoon - she looks stunning! oh gosh E!'s coverage is already over - i'm going to try and take a short break...stay tuned!!!
SOURCE JJB
5.19PM
the show starts in just a few minutes - i can't wait to see if jennifer hudson takes off her little gold jacket! i think reese witherspoon nailed best dressed of the night - gosh i bet her ex-hubby ryan phillipe is kicking himself tonight! and tonight i've decided who is the target of my next hollywood crush...that ryan gosling is such a cutie and what a sweet boy to bring his mom & sister to the big ceremony!
SOURCE JJB
5.30PM
the show is about to begin...i can't wait to see how ellen degeneres' monologue will go down - i'm hoping she nails it and i think she totally will! oh my gosh i'm so hungry and i'm about to eat a quick snack - live blogging can be fun but draining as well! i'm just glad it's not too late here...this will all be done in about three hours - which will fly by!
5.42PM
ellen is up at bat (and YES jennifer hudson took off the jacket!!!) i think the opening bit was just ok - nothing spectacular - ellen wasn't horrible but i would've liked a few more jokes from her! overall it won't go down as one of the more memorable openings...here we go with the first award being presented by nicole kidman and daniel craig for...
5.49PM
maggie gyllenhaal got suckered into dealing with the technical awards (kudos to all the winners but it still seems like a bore to deal with) oh look it's the oscar statue whipped up by interpretive dancers! and phew we're at our first commercial break...
5.53PM
funny guys will ferrell & jack black are up doing some schtick - this seems like a moment to save for later on to spice things up...and now john c. reilly has been added into the mix - he's awesome! maybe i should crack open the bottle of wine now while they present the award for...
5.53PM
nominee abigail breslin aka 'little miss sunshine' is up at the podium with will smith's son jaden tossing out the award for...awww they're so cute up there together! (they're doing two short film awards!)
6.11PM
here's a salute to hollywood sound design or something like that - it's actually kinda cool (and i loved ellen's joke about judi dench's boobs!) we're already four awards in - there's a total of twenty-four given out this evening - so we've got only twenty left - i can't wait for the first 'big' one...here are steve carrell & greg kinnear presenting the award for...
6.16PM
oh no! there's jessica biel in one of the worst dresses of the evening and her hair is annoying too - she's up with cutie james mcavoy presenting another drab award (this show needs something - it's kinda boring so far but every year it usually is - i just get tricked into thinking this will be a blast - the red carpet is totally the best part of the evening!)
6.22PM
the first big award of the night...best supporting actor being presented by last year's best supporting actress rachel weisz...which goes to...**alan arkin** for 'little miss sunshine' - gosh all bets were on eddie murphy so this is a total upset but congrats to mr. arkin who is a very talented actor!
6.27PM
i like the bits with ellen backstage but all this interpretive dance is totally annoying...i wonder if debbie allen is behind this?!?
SOURCE JJB
6.32PM
(i had to take a quick fashion break - hence the picture of reese witherspoon above!) here we've got randy newman & james taylor performing the first nominated song of evening...'our town' from cars which is a totally adorable movie if you haven't seen it! and now my darling melissa etheridge is up singing her song 'i need to wake up' from the al gore documentary 'an incoveinent truth' - she has always been one of my favorites - i admit i haven't seen the film yet - i know i should but i get all freaked out and the last thing i need is something else to worry about! (but i will see it)
6.37PM
al gore is up with leonardo dicaprio talking about the film i just mentioned...and we can all rest easy that tonight's academy awards are totally green - whatever that means? the show now fits environmental standards - i wonder if that goes for all the hair & makeup involved? oh that mr. gore is such a joker - trying to play us into thinking he'd be running in '08...
6.44PM
cameron diaz becomes the queen of animation and hands out the award for best animated feature to...
6.46PM
ben affleck is up...they should have totally cut to jennifer lopez for a second just for kicks! and it looks like jack nicholson is honoring britney spears tonight by going bald...and now we've got helen mirren & tom hanks handing out the next award (#9)
6.59PM
ms. degeneres is pimping her oscar 'baby holder' - and now we've got two ladies from 'the devil wears prada' anne hathaway & emily blunt who are bringing us to award #10 for costume design (after having a little fun with ms. meryl streep) oh man that hathaway get-up is so terrible - it looks like a blown up tuxedo (without the jacket) made into a dress!
7.05PM
here's tom cruise - did anyone see him on the red carpet? is wife katie holmes in attendance tonight? i didn't see her...he's giving out an award to behind the scenes legend sherry lansing! if anyone has any info on ms. holmes let me know!
7.12PM
i loved that whole bit with ellen and clint eastwood when she got steven spielberg to take a picture of them together for 'myspace' - and now gwyneth paltrow is up at bat tossing out the next award (where was her hubby chris martin tonight - there's a few rumors running around that all is not so happy with them - we'll need to keep our eyes on that situation)
7.20PM
a newly pregnant naomi watts got paired with robert downey jr to give out the award for visual effects! ms. watts looks great - i do like that dress a lot!
7.25PM
oh my gosh i love legend catherine deneuve who is presenting with ken watanabe something to do with foreign films...that's a great bunch of clips they tossed together! now we've got cate blanchett & my hottie clive owen are presenting the award for best foreign film - i'm very surprised 'pan's labyrinth' didn't win - another upset!
7.33PM
it's george clooney time - woo hoo! and thank heavens jennifer hudson won!!! i knew it (we all knew it) she so deserves it - she kicked ass in that movie! and gosh what a real-life story that gal has - i still think back on her days on 'idol' - it proves you really can do anything you set your mind to - i can't wait to see what ms. hudson does next!!!
7.41PM
eva green and hottie gael garcia bernal are bringing us award #15...
7.45PM
when are the 'dreamgirls' hitting the stage? this awards show has been a big snooze except for ms. hudson winning - here's jerry seinfeld with the award for best documentary...
7.50PM
clint eastwood is on stage and with 40 minutes left in the show - it totally looks like oscar will over extend his stay tonight...
7.56PM
maybe i missed something recently but where is this celine dion song from and what does it have to do with the oscars? ah it must be a song from ennio morricone who is getting a special award and gosh i wonder if they knew he'd be speaking in italian with mr. eastwood playing translator? it all seemed a bit awkward...
8.07PM
penelope cruz & hugh jackman are up next (he's another handsome one and i'm still not feeling the color of her dress) who are giving out the award for best score to...
8.10PM
twenty minutes left...seven awards to go...when are the 'dreamgirls' performing?!? here's kirsten dunst (who looks kinda sour tonight) and tobey mcguire with the next award...
8.16PM
pleaseeeeee no more interpretive dance - it's beyond irritating! i can't wait until this is all over - i'm totally sick of being at the computer!
8.20PM
finally jennifer lopez is introducing the moment i've personally been waiting for...the 'dreamgirls' perform!!! oh my gosh that was totally the best moment of the show - i feel so reenergized - the all kicked ass!
8.28PM
john travolta & queen latifah are tossing out the award for best song...gosh i'm thrilled melissa etheridge won! i've really been a huge fan of hers for years - so it's awesome to see her win this award! i also really dug the songs from 'dreamgirls' but they probably cancelled each other out...
8.34PM
we're in overtime...**will smith** is up introducing a bunch of clips...and now kate winslet is tossing out the award for film editing...
8.45PM
jodie foster is up introducing the always sad 'in memoriam' section...
8.50PM
we're now twenty minutes over...and next up is philip seymour hoffman about to give out the best actress award to...of course helen mirren for 'the queen' - i still don't have a best actor prediction but right now i'm thinking it will go to peter o'toole - although i could be wrong...we'll find out pretty soon!
9.03PM
that bit with the vacuum cleaner was awesome - go ellen! and now our best dressed person of the evening reese witherspoon is up handing out the award for best actor to...**forest whitaker** who is an awesome actor - tonight i just started to root for mr. o'toole but everyone had their bets on forest - no upset here! we've got two more awards and then we're done...
9.08PM
stephen spielberg, george lucas and francis ford coppola as 'the three amigos' are handing out the best directing award...to martin scorsese finally!!!
9.15PM
we're at forty-five minutes over!!! one more award to go - thank heavens! oh my gosh diane keaton actually dressed great tonight!!! go ms. keaton - usually she dresses like a mess but tonight i was quite surprised! she's up with jack nicholson handing out the final award of the evening...
9.20PM
oh yes the oscars are all over! thanks for sticking around! oh my word i've been blogging since 3pm and i'm totally done & over it! i'm most thankful tonight for jennifer hudson walking off with her much deserved oscar! kudos also go to reese witherspoon who was utter perfection tonight!
right now i'm going to settle into the barbara walters special right now - then there's a special night of jimmy kimmel where ms. degeneres will be dropping by to dissect the night plus my gal gwen stefani will be providing the music! popbytes over & out for tonight - i'll check you all tomorrow - xxoo! (here's to next year's oscars!)
{{#comments_count}} Show Commnents ({{comments_count}}) {{/comments_count}}