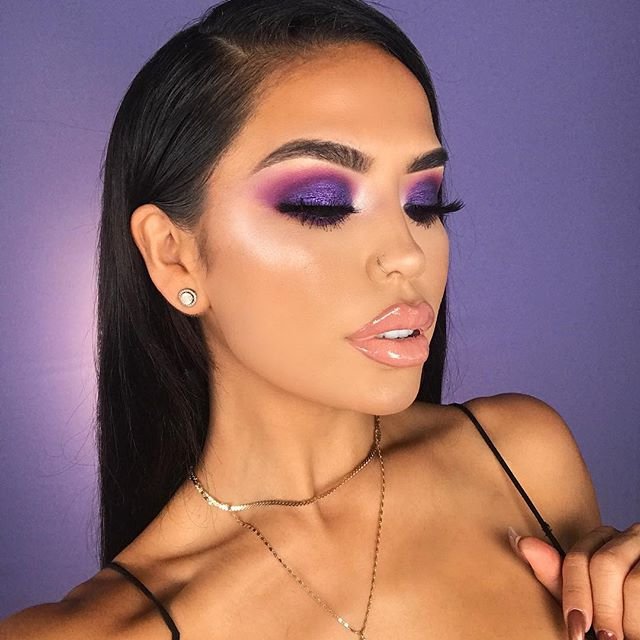 I get quite a bit of email asking me why I don't review more skincare items. Now, skincare is a bit of a dicey subject; once I have a routine that works for me, I'm reluctant to break out of it. Lip glosses and hair serums and fragrances are things you can change every day with no long term effect; but make a skincare misstep and you could easily end up with a face that looks like a minefield. It's a bit of a dice roll every time I open up a new jar or tube. When I get lucky, you read about the results here. When I don't, well...here's a story.
This weekend I decided to try out a new skincare product for a possible feature on the blog. I won't tell you the brand name; I don't want to smear the company just because of my picky skin. But I will tell you it was a serum. I applied it before bed, according to the directions, and in the morning I woke up to a smattering of red, rashy bumps and patches.
On someone with more pigment in their skin it might not have been that noticeable, but the skin on my face is so translucent that every bit of redness or irritation always manages to make itself very apparent.
The last thing you want to do in such a situation is irritate it further; but, it was dry outside and I still needed to moisturize. I reached for the most innocuous jar in the cabinet. The one without retinol, fruit acids, salicylic acid, glycolic acid, lactic acid, or anything giving the impression of being able to further eat away at my skin.
I was just looking for something that would keep my face hydrated, but when I delicately patted on some of this dream cream, I got more than I bargained for. Not only did it soothe my dry skin, it held the redness at bay and actually seemed to relieve a good bit of it. By the end of the day the face-disaster was considerably less severe.
My savior? **Dr">http://www.gloss.com~G!0A217163B57D!Sh8A6k4NYYzj~~ws-nocache~~@http://syndicator.esteelauder.com/syndicator/Gloss/origins_us">**Dr. Andrew Weil for Origins Plantidote Mega Mushroom Face Cream**, a product I'd actually been using on and off for quite a while but never got a chance to write about. It is excellent, and after this little encounter I have even more good things to say about it. It calms my skin, moisturizes without feeling greasy, works great under makeup, and has never clogged my pores.
Dr. Weil, I salute you.
{{#comments_count}} Show Commnents ({{comments_count}}) {{/comments_count}}