New York Fashion Designers ...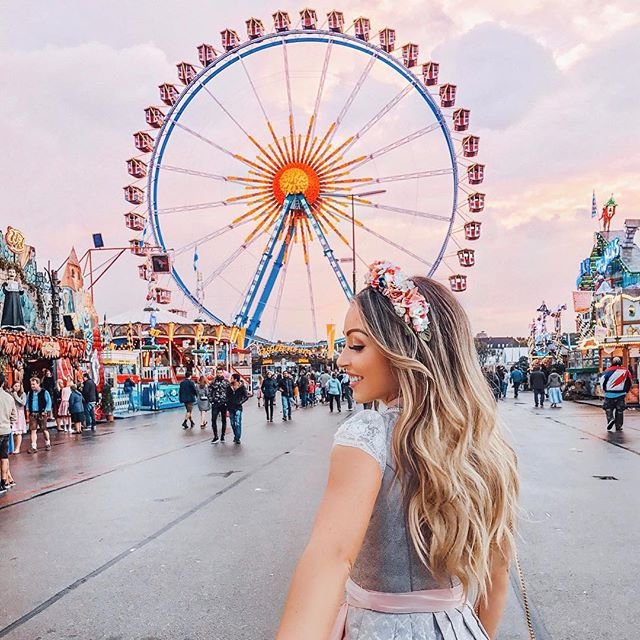 3.1 by Phillip Lim
See why all the fashionistas go out in a Lim.
www.31philliplim.com
Anna Sui
Downtown's favorite nouveau bohemian mines the past but is never nostalgic.
www.annasui.com
Behnaz Sarafpour
Makes clothes horses of the highest pedigree hot to trot.
www.behnazsarafpour.com
Betsey Johnson
The cart-wheeling stalwart is still spinning.
www.betseyjohnson.com
Brian Reyes
Designer du jour for ladies who lunch.
www.brianreyes.com
Carolina Herrera
Enduring elegance that brings out your inner debutante.
www.carolinaherrera.com
Caroline Hwang
Amazing hand sewn art and accessories that will leave you in stitches.
www.carolinehwang.net
Catherine Malandrino
Gallic glamour from a hip transplant.
www.catherinemalandrino.com
Chris Benz
The new "it" boy resuscitates bored artlettes everywhere.
www.chris-benz.com
Christian Joy
Take a joy ride with Karen O's indie designer.
www.christianjoy.us
Christopher Deane
Sip on a Park Avenue cosmopolitan with an East Village twist.
www.christopherdeane.com
Costello Tagliapietra
Sartorial sculptures that break the mold.
www.costellotagliapietra.com
Derek Lam
Fashion's new pet has brought back universal glamour.
www.dereklamny.com
Diane Von Furstenburg
Diane Von Furstenburg Iconic fashion for the liberati.
www.dvf.com
DKNY
Donna Karan's cool career attire turns Manhattan into an isle of style.
www.dkny.com
Donna Karan
As much a part of the local fashion scene as tents in Bryant Park.
www.donnakaran.com
Doo Ri
Weightless wonders made with seamless perfection.
www.doori-nyc.com
Gaelyn and Cianfarani
The joy of latex for fashion fetishists.
www.gaelyn.com
Glorius Weberbilt
A boy toy blend of sexy skin shots and second-skin clothes.
www.bruceweber.com
Hanuk
Big Ease finds its sartorial expression.
www.hanuk.com
Jussara Lee
Elegance a la carte. Hand select your couture at Manhattan's premiere atelier.
www.jussaralee.com
Kate Spade
The high priestess of prep puts the "style" in your lifestyle.
www.katespade.com
Kenneth Cole
Make a statement with the thinking girl's style guru.
www.kennethcole.com
Lauren Felton
Soft and sinuous drapings give you edge without the cut.
www.laurenfelton.com
Linda Loudermilk
Self-sustaining eco-glam for the girl with a global conscious.
www.lindaloudermilk.com
Liz Collins
New York knit-wit warms your wardrobe with her stunning sweaters.
www.lizcollins.com
Lloyd Klein
Glamourpusses everywhere adore him as much as his devoted A-list clientele.
www.lloydklein.com
Lutz & Patmos
A dynamic duo that dictates the definitive in cashmere sweaters and accessories.
www.lutzandpatmos.com
Mal Sirrah
Que Sirrah, Sirrah. The future looks bright in Mal's delightful dresses.
www.malsirrah.com
Marc Bouwer
The master drapes for those in the flow.
www.marcbouwer.com
Marc Jacobs
Everyone loves the unpretentious savior of American fashion.
www.marcjacobs.com
Maria Cornejo
Two trailblazing decades of engineering clothes and pioneering style.
www.mariacornejo.com
Michael Kors
If luxe could kill! The epitome of high-end American glamour.
www.michaelkors.com
**Narciso Rodriguez **
Shazam! American beauty to the highest power.
www.narcisorodriguez.com
Oscar de la Renta
The only Oscar more coveted than a certain statue.
www.oscardelarenta.com
**Pamela Thompson **
Fab frocks from a very gifted girl.
www.pamelathompson.com
Patricia Field
The fiery fuchsia-head doyenne of downtown.
www.patriciafield.com
People Used to Dream About the Future
Bloated name; streamlined clothes.
www.peopleusedtodream.com
Proenza Schouler
Downto's dream team has saved Seventh Avenue.
www.proenzaschouler.com
Rachel Comey
The independently stealthy shows that slow and steady wins the race.
www.rachelcomey.com
Ralph Lauren
Always redefining the Americana of the imagination.
www.polo.com
Rod Keenan
Always redefining and styling the Americana of the imagination.
www.rodkeenannewyork.com
**Sari Gueron
** Nobody nips and tucks like Gotham's own Madame Gueron.
www.sarigueron.com
Sean John
Diddy's the don of celebrity branding.
www.seanjohn.com
Shelly Steffee
Exquisite fabrics and femme-friendly forms makes this design diva one to watch.
www.shellysteffee.com
Tom Ford
The Sun King reclaimed his throne and everyone lived fashionably ever after.
www.tomford.com
Tommy Hilfiger
The champion of star-spangled glamour is still true to the red, white and blue.
www.tommy.com
Trovata
Sweet sportswear that turn every day into casual fly day.
www.trovata.com
Vena Cava
The ascending duo continues to rise and shine.
www.venacavanyc.com
Vera Wang
The empress of nuptials has cast her spell over the fashion and lifestyle realms.
www.verawang.com
Zac Posen
Pro-Zac girls love his mood-elevating dresses.
www.zacposen.com
More Fashion Designers:
**Paris Fashion Designers
**agne`s b., Analik, Anne Vale'rie Hash, A.P.C...
**Milan Fashion Designers
**Alberta Ferretti, Allesandro Dell'Acqua, Antonio Berardi, Costume National...
London Fashion Designers
Alexander McQueen, Aquascutum, Emma Cook, Luella....
Tokyo Fashion Designers
Issey Miyake, Pleats Please, United Bamboo, Yohji Yamamoto...
Los Angeles Fashion Designers
Graydn, Jared Gold, Jasmin Shokrian, Jenni Kayne...
{{#comments_count}} Show Commnents ({{comments_count}}) {{/comments_count}}