Louis Vuitton - Griet or Don't Griet?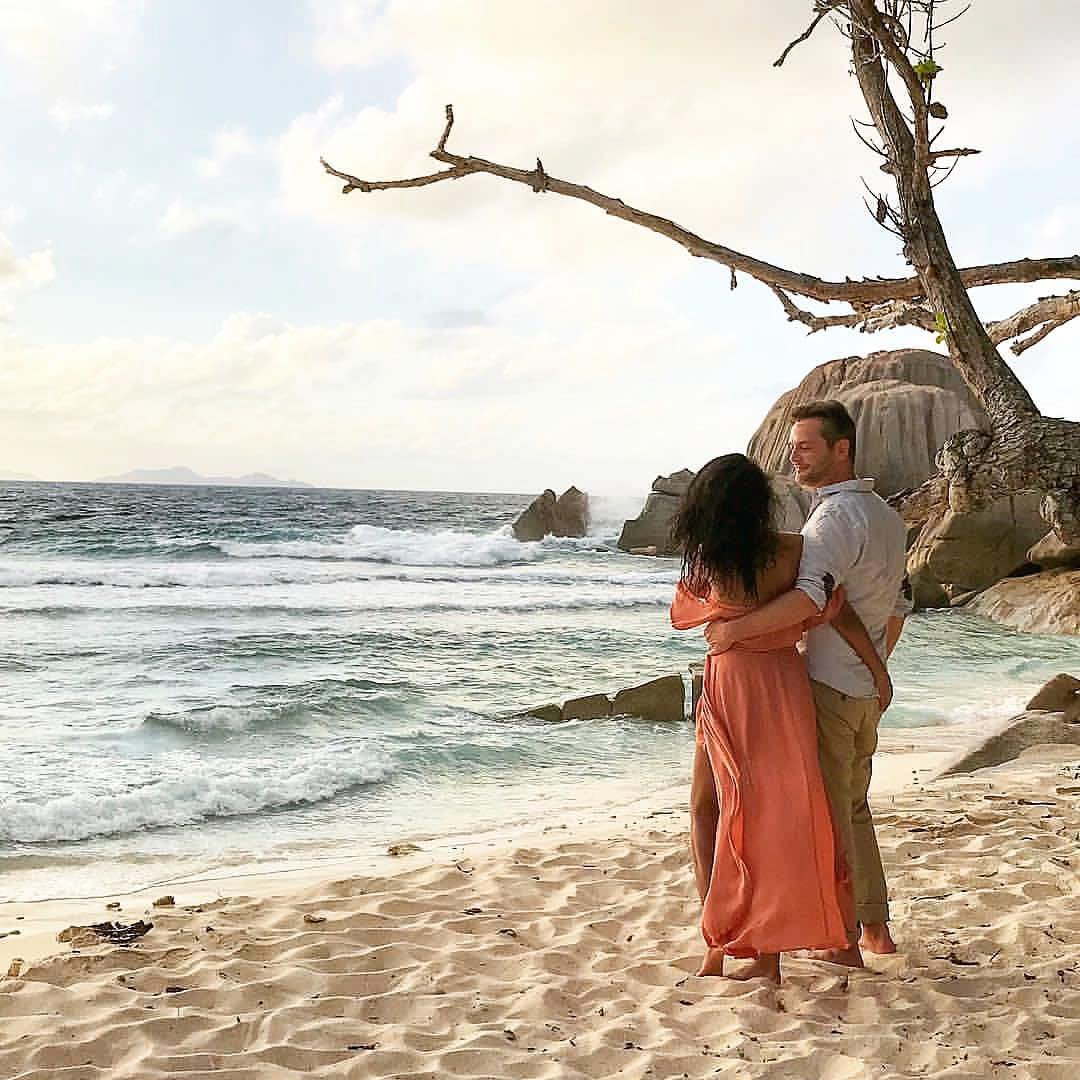 Dear Bag Snob,
I wasn't sure who to ask amongst my friends so I decided to email you. In your professional opinion, would it be wise for me to order the Louis Vuitton Griet in the exotic dark red alligator and water snake trim? I am asking because I have never considered spending this much on a bag (9k), and would hate to have buyer's remorse. I wanted to purchase only one bag in this price range and I would like to have a timeless classic. So far, I have not found any LV bags that appeal to me as much as the Griet with the exotic dark red trim. I definitely love the contrast of the red with the usual LV brown and gold. Actually, I have never even purchased an LV monogram canvas simply because I do not like the look of the material with just the brown and gold. Any advice you would have would be greatly appreciated.
Love, Mimmi
Dear Mimmi,
Do not get drawn in by the beautiful ad. You may be projecting the allure of Scarlett Johansson on to the bag, but it is all smoke and mirrors. The fact that you have never purchased or been drawn to LV monogram should say something about how you really feel. We all love red, exotic, shiny things but that is not enough to make up for the fact that it is still just an LV monogram. It is a waste of alligator and a waste of $8500. If you want a classic and are looking for an investment piece, this is not it. I mean, the shape of the bag does qualify as a classic, honestly it is not bad, but as a whole, this is a novelty piece for people like Beyonce. Trust me, you will not feel good about plunking your first $9G bag on an LV canvas monogram, exotic trim or not. Besides, this bag is by wait list only (with a deposit) and they have already reached their capacity. You will do much better going with an all exotic from Valextra or Bottega Veneta. If you are willing to spend a little more, a Chanel exotic will stay true and a collector's item forever. But if you still want to inquire, you can call Christi Stevens at the South Coast Plaza boutique at 714.662.6907. After all, we are only here to give our opinions, not tell you what to do =) But please speak to me again if you still want to buy this bag and I will use stronger language to dissuade you!!
Love, The Bag Snob
{{#comments_count}} Show Commnents ({{comments_count}}) {{/comments_count}}