15 Hottest Celebrities of 2011 ...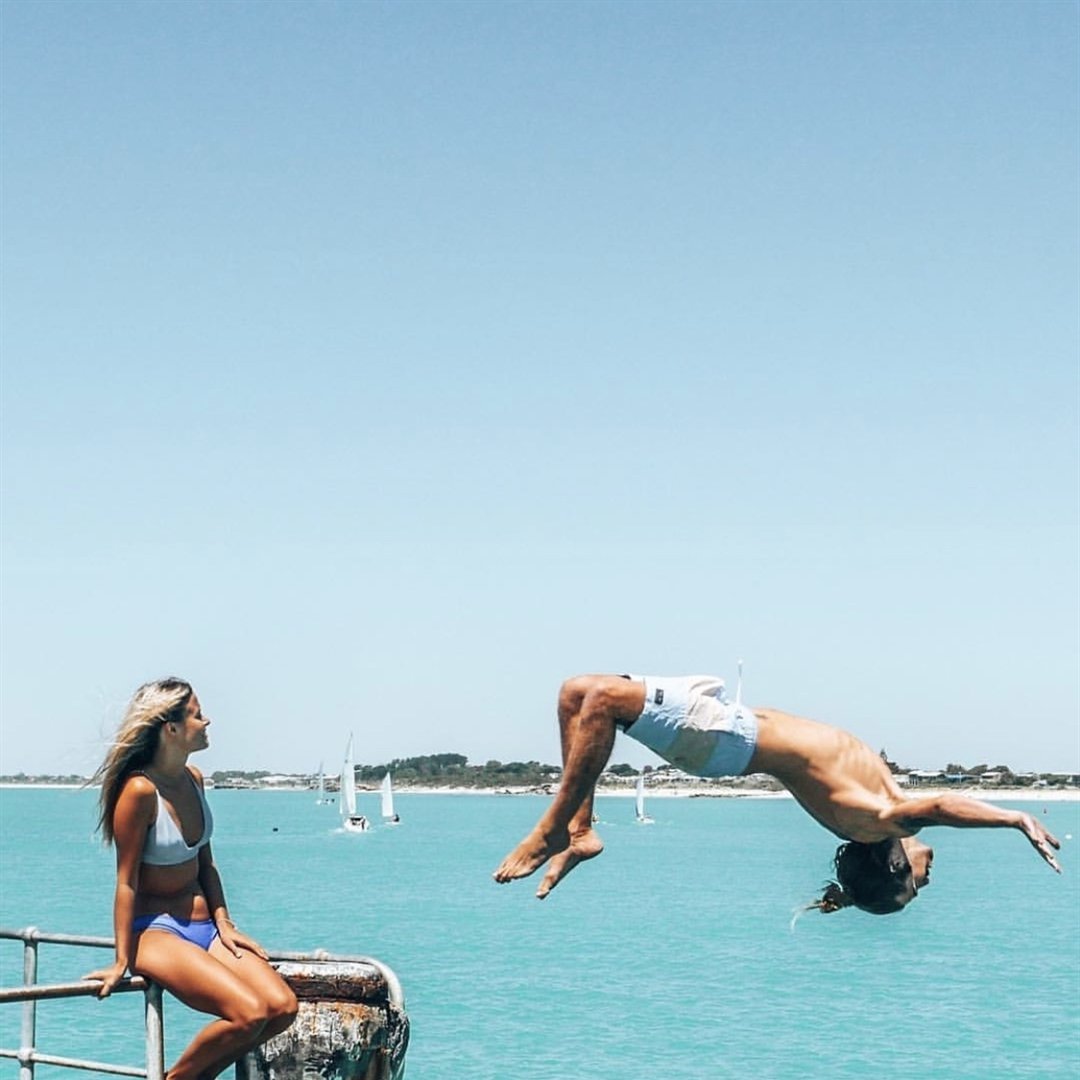 Whirlpool of talent! That's the only way to describe some of the following young celebrities. As role models get younger and I continue to be amazed at what some of these teens have managed to achieve so young all I can say is that they deserve a standing ovation and a mention in our list of the hottest teen celebrities!
Whoever thought that the freakishly scary little girl in The Ring would grow up to be such a gorgeous young woman. Yes...this is the spine chilling Samara Morgan! Unfortunately, Daveigh hasn't had an extremely successful acting career just yet but I'm curious to see what the future holds for her.
It's a given that this young starlet is as cute as a button but viewers share mixed opinions about her acting skills. I'm hardly the right person to comment considering I've never watched The Secret Life of The American Teenager. But I reckon she's 17 and it must be hard to play the role of a troubled, pregnant teenager! Maybe she'll get better with time...
Another pretty face with so-so talent that I honestly do not see the big deal about. But maybe that's just me...maybe it's just her role as Annie Wilson in 90210. I have however heard that she was actually good as Darcy in Degrassi:The Next Generation. If that's true, it looks like her acting skills **have seriously **diminished since then...
With an aunt like Julia Roberts, this young star has some serious pressure to perform! And speaking of performance, Emma has a long....long...long way to go. Her singing in Unfabulous was strictly okay (though most label it terrible), her acting marginally better than her singing and that's not a compliment. She did show some real improvement in Nancy Drew however and hopefully that improvement will continue to show in her upcoming movies...for her sake and ours.
Taylor's best known for her role as Jenny Humphrey on the hit television series Gossip Girl. Sure she's a pretty blonde but pretty enough to be on People Magazine's annual Most Beautiful People list? Personally I'm not so sure. Either way it's quite an achievement for this 16 year old!
Winner of American Idol's sixth season, Jordin is one heck of a talented singer. I love the sheer energy she exudes and the passion she has for music and to top it all she's an absolute cutie!
I'd hate to state the obvious but boy can this kid act! It's truly amazing to see all the wonderful work she has to her credit and that too at her age. Did you know Dakota's the youngest person ever to be **nominated for a Screen Actors Guild award **for her heartbreaking role in I am Sam? What can I say this critically acclaimed actress has miles to go...I cannot wait to watch her in the New Moon!
One look at that picture and you can't deny that Kristen is GORGEOUS and she's got some real acting talent! I heart Twilight and I love her portrayal of Bella Swan. I love that she's so grounded and doesn't let all the media attention affect her which isn't easy when you're young, rich and famous. Rumour has it that Kristen's pregnant with her Twilight co-star Robert Pattinson's child. Did I hear a few heartbreaks?
I love Selena Gomez. She's beautiful, charming and so funny (if you've watched her in the Wizards of Waverly Place, you'll know what I mean). Selena seems like the ideal girl next door anyone would love to hang out with....laidback with no hangups and so much fun! The perfect rolemodel for today's teens I think.
Don't expect to see any skimpy clothes or suggestive moves here. Taylor's all about the music! She's downright adorable with her curly blonde locks and blue eyes and her voice can bring a smile on anyone's face. She dares to stand out and sometimes it pays off. Taylor's successfully managed to make country music cool and there's not a single teen who hasn't fallen in love with her happy, dreamy songs...
Personally, I don't care much for her acting skills but I will say that she is H.O.T. What I wouldn't give for those legs and that gorgeous hair and that body. She's the **quintessential beach babe **and it doesn't get much better than this!
Petite and exquisite, Hayden is one of those young women who can do both sexy and cute **perfectly well. I adore her elegant style which is hard to come by from someone as young as her. While I don't think she's an amazing actress, there's something about her that always makes her a **pleasure to watch. I will say that she **should stay off the singing **though :D
I will always remember the ballroom scene in Harry Potter and the Goblet of Fire when Emma walked down the stairs , gorgeous gown et all when it finally hit a lot of us that the crazy haired little cutie who played Hermoine Granger had **blossomed **into this stunning, elegant young lady. Sensible actors are hard to come by and Emma has already proven to be one. I'm no witch but I can see great things in her future...
She's cute, chirpy and relatable! She can sing, act and dance! So it's not hard to see why this multifaceted star has so many fans worldwide! High School Musical is not my style and therefore I don't see the big deal but hey I'm not dating Zac Efron or making millions so what do I know right? :D
After numerous requests from Miley's fans, she's been moved to the 1st position again! Go Miley!