6 Hottest Hairstyle Trends for 2010 ...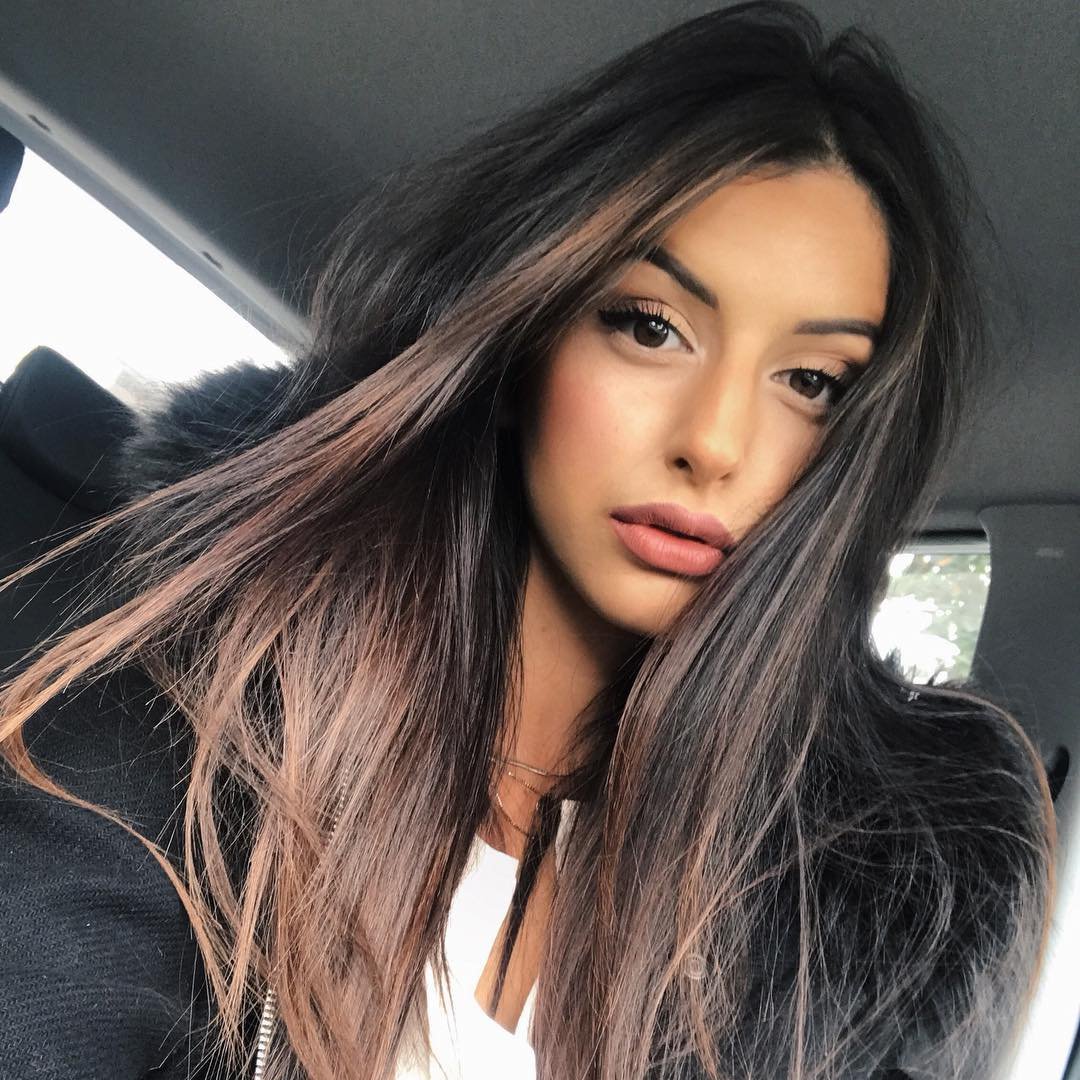 Looking to experiment with new hair style ****trends in 2010? Your choices abound! There's an absolute feast of looks to choose from. Update your hair style with one of these hot new hair style trends that dominate the hair scene this year.
Precision cut bobs are huge this year, coupled with smooth, sleek styling, a blunt fringe and heaps of shine. Your bob should be carefully crafted to accentuate your unique facial structure, or highlight a long, beautiful neck.
Bob hair styles range from ear level to shoulder skimming and are best for straight or slightly wavy hair.
Reese opted for a classic elegant bob.

And if you're feeling a little more groovy... incorporate a mod feel into your bob, just like gorgeous Gwyneth Paltrow did!

BTW,bangs go great with bobs, but only opt for the bangs if it works with your facial structure.

And if you are still questioning this hair style, just remember that fashion icon and Vogue's editor-in-chief Anna Wintour also wears a classic bob, and who knows fashion and style better than her! BTW, editors-in-chief of French and Russian Vogues also opted for this glamourous hair style!
Long and wavy hair style is The Hair Style of 2009. Spring-Summer 09 fashion shows were full of tall stunners with gorgeous long wavy hair. And most importantly, this year the waves should look as natural as possible! Either with heavy layering, or some layers around the face, or even with the same lenght a-la-Demie-Moore style, the waves are rocking 2009.
Find a good hair stylist and listen to their ideas about styles and techniques that'll work best on your hair, while complimenting your face.
Unexpected texture and length might differ and the angles can range from soft and gently sloping to an extreme plunge Along with the layers, asymmetrical bangs are hot, and whether they're cut blunt or heavily textured, a sloping bang adds interest and can highlight your features nicely.

You can part your hair on the side too, for a flirtier, sexier look ...

Long wavy hair with multiple layers is a very popular trend among celebrities. Victoria Secret's Trio: Alessandra Ambrosio, Adriana Lima, Gisele Bundchen and many other supermodels have opted for this gorgeous hair style.
Reality show personality Kim Kardashian, singers Shakira, Beyonce and Alicia Keys, the Olsen sisters, Mischa Barton, Lucy Liu, Amy Adams and so many many other celebrities went for waves with layers too...
And surprisingly, this hair style looks great yet different on all of them! Here are our favorites!
Victoria Secret Angels:

DIY Technique:
Before bedtime, mist just-washed, damp hair with a leave-in conditioner and a volume-boosting aerosol spray (an aerosol spray will dry soft, and won't leave hair hard and crunchy). Then twirl one-inch sections of hair into spiral braids and let them dry overnight.
Short on time? Here's how Fashion Week tress masters create the look in a crunch: Wrap one-inch sections of hair around a medium flatiron, alternating the direction each spiral.
"You're just kind of haphazardly wrapping pieces and dropping them," says Harry Josh, a hairstylist and spokesperson for John Frieda. "When you shake them out you'll get a really nice, loose, ropy wave and it'll hold all day."
-"Elle" magazine
Would you like to see more pictures of this hair style? Check out 2 Techniques to Create The Long and Wavy Hair Style…
A Classy Ponytail is a major hair trend on Spring-Summer runways in New York, Paris and Milan.
Worn both high and low it looked absolutely stunning - it's grace and elegance made it one of the hottest hair trends of this year.

The trick with the Classy Ponytail is to have it done perfectly right. Do you think you can master this hair trend?
Then take a look at the DIY Techniques in 7 Secrets of Making a Perfect Ponytail …
Do you prefer straight hair? Well, I have fantastic news for you: classic straight traces are very "IT" this year!
Parted in the middle, this hair style looks even more fabulous!

DYI:
Wash your hair, preferably give it a moisturizing treatment before styling. Air dry it well, make sure there are no damp hairs what so ever, otherwise you will make a major damage while straightening it. Then spray some heat protection on it and get to work with your hair straighteners.
First, split your parting down the middle, but try to keep it shallow. Then, straighten the hair in small strips, so that the hair is more heated and likely to stay straight for longer. Work your way from the back of the head to the front, and from the bottom to the top. Take your time.
Make sure you put the same pressure on the straightener all the way when you pull it through your hair, don't linger on one strand if you do not want to damage your hair. And make sure your straightener temperature set on minimum, so that your hair doesn't get fried. When you are done, put a little bit of a leave-in moisturizer (or oil) in your palm, brush your hand through your hair.
Want to see more pictures? Or have more questions about creating this style? Check out our post called 7 Steps to Create Fabulous Straight Hair …
5.

Over the Top Updos ...
There is hardly a sexier hair style than an updo, that opens your neck and adds extra 5 inches to your height. Luckily this hair trend is one of the hottest hair trends of 2010.
Worn with a gorgeous gown, a suit or a pair of jeans, it will instantly add more style no matter what the occasion is. Just make sure your updo is really over the top, and looks like one of the hairstyles in the pictures below:

DYI:
Here is how the stylist of L.A.M.B. Spring-Summer fahions show created his fabulous over the top updoes:
Danilo blow-dried the hair smooth, then had models tip their heads upside down so he could spray their hair with Pantene Pro-V Style Texturize! Ultimate Texture Hairspray, a strong-hold styling and finishing spritz that created an "undone" effect. Thanks to the holding power of the spray, the hair required only minimal back-combing at the crown to build the body Danilo craved.
Once the hair was sprayed and teased, Danilo smoothed it into a French twist and pinned it in place. He swept bangs and long front layers loosely to the side and encouraged pieces of hair to fall where they may.
"I wanted it to look as though you had your hair done and then took a scooter to your occasion," he said. A final mist of the hair spray sealed the windblown effect in place. "It's an ingenue look," he said of the finished style.
-"Vogue" magazine
Want more pictures? Check out 10 Tips on Creating a Fabulous Updo …
6.

Color for Character ...
Coco Rocha for Vogue
Hair color can have a dramatic effect on an otherwise plain hair style. Rich natural brown colorsare ultra-hot this year. Deep tones of chocolate or red tones are a great compliment to a dark brown or black hair color.
Natural colors of blonde and** natural red** are big as well. Strategically placed highlights, lowlights, or panels can accentuate texture and add tons of character to your style. Compliment your features and skin tone, and add an edge to your haircut with some artful hair coloring.
If you feel like your hair could be as great as the hair of celebrities in the article, check out this List of Best Professional Products for Beautiful Hair! Or find out what All Natural Hair Mask you can do this week to get that celebrity-like shiny healthy looking hair!
More Fabulous Posts on Gorgeous Hair:
• 8 Best All Natural Remedies for Your Hair ...
• Top List of Best Professional Products for Beautiful Hair ...
• 5 Signs You Need a New Hair Dryer …
• 12 Best Shampoos for Damaged Hair ...
• 12 Best Shampoos for Oily Hair ...
• 12 Products for Beautiful Hair ...
• 7 Most Intensive Conditioners for Damaged Hair ...
• 4 Tips on Choosing The Best Hairstyling Tools ...
• 10 Photos of Rihanna and Her Hair throughout the Years ...
• 5 Hair Care Myths ...
• 7 Trendiest Short Haircuts…
• 7 Fixes For Frizzy, Fly Away Hair…
**
**
{{#comments_count}} Show Commnents ({{comments_count}}) {{/comments_count}}