2. Pasta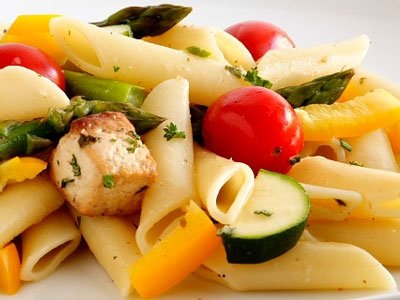 A 2-ounce serving of cooked pasta contains only 75 calories. It's the rest of the ingredients, such as the meatballs on the spaghetti, which contribute to this being a high-calorie dish.
Of course, pasta does have a lot of carbs, so it's apt to be more filling. You'll want to remember the ratio if you're trying to put on some extra pounds.
It's such a good dish that I bet you are still drooling puddles after that description. I wish I had a pic but alas the drooling clogged my head and I just stared at it.
Peanut Butter