Flavor Flav's Comedy Central Roast - My Pics!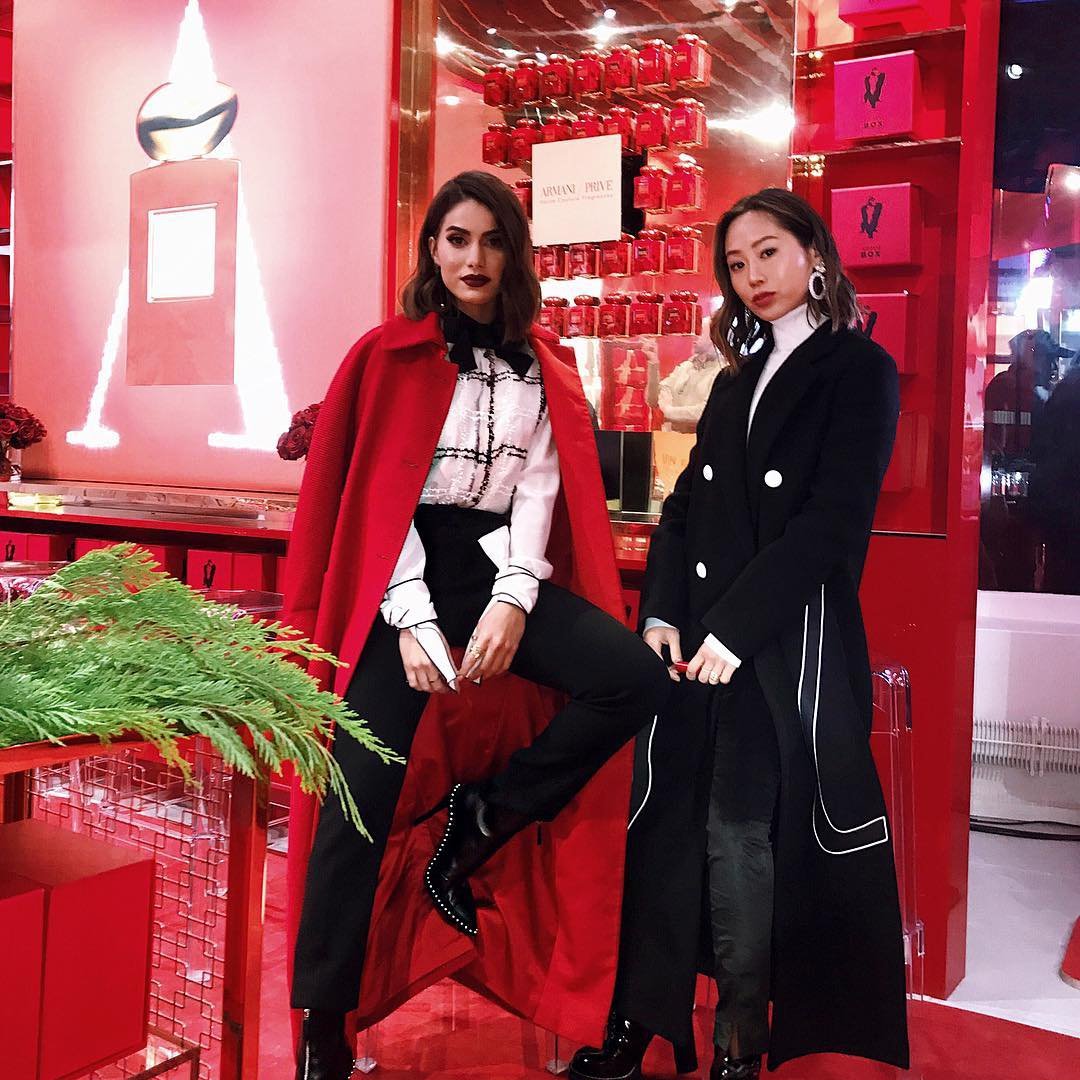 hey hey! as promised below are a bunch of pics i took yesterday at flavor flav's roast on comedy central - i had an excellent time although it was quite a long day for me - i arrived about 4:30pm and left around 11:30pm! they even had us toss our bags in a pile while a german shepherd doggie sniffed 'em for anything not allowed at the event! (i guess they didn't sniff snoop dog who lit up a blunt on stage) i ran into my BFF lisa from a socialite's life and also met cutie rich from fourfour and ms. stacey from seriously? omg! wtf?! i nabbed a sweet spot on the 'purple' carpet and was able to snap the pics posted below - alexis arquette was way cool in person - and ms. coco wife of ice-t was so sweet and looked better in person (although her nipples were so damn close to breaking free - i couldn't keep my eyes off 'em!)
i must thank the cool folks from comedy central who not only hooked me up with a spot on the carpet but also secured me a seat at the roast as well as a pass to the post party which took place on the warner bros. lot right after the show - which was hilariously side splitting - they will have to do lots of cutting & bleeping - the roast was super sassy! (there was some drama over jimmy kimmel's joke which i totally missed) many of the jokes revolved around brigitte nielsen's supposed large vagina - along with lisa lampanelli's love of black men! (she is so fucking funny - she nailed me along w/ ms. lisa on the carpet - she was all oh 'he's 100% gay'! she pegged me head on - there's more to the story but it's too long to explain here but if you know me - ask me about it!)
i do love covering events like this although they are not as glamorous as they may seem (you should've seen us all sweating like whores workin' in a nevada brothel on the carpet - it was so freakin' hot & there was no shade in sight until sunset!) i'll make sure to remind you all when airs (august 12th) it's a must see! popbytes over & out for tonight - xxoo!
(**pics from top to bottom:** my red carpet sign, schatar 'hottie' white, alexis arquette, leilene 'smiley' ondrade, joanie laurer aka 'chyna doll', carrot top, greg giraldo, luenell (from borat), lisa lampanelli, ron jeremy, becky 'buckwild' johnston, shay 'buckeey' johnson w/ coco, ice-t & coco, snoop dog, brigitte nielsen, flavor flav, the show, the post party)
{{#comments_count}} Show Commnents ({{comments_count}}) {{/comments_count}}