Fall Beauty: 5 Steps to Your Fresh, Beautiful, Glowing Skin ...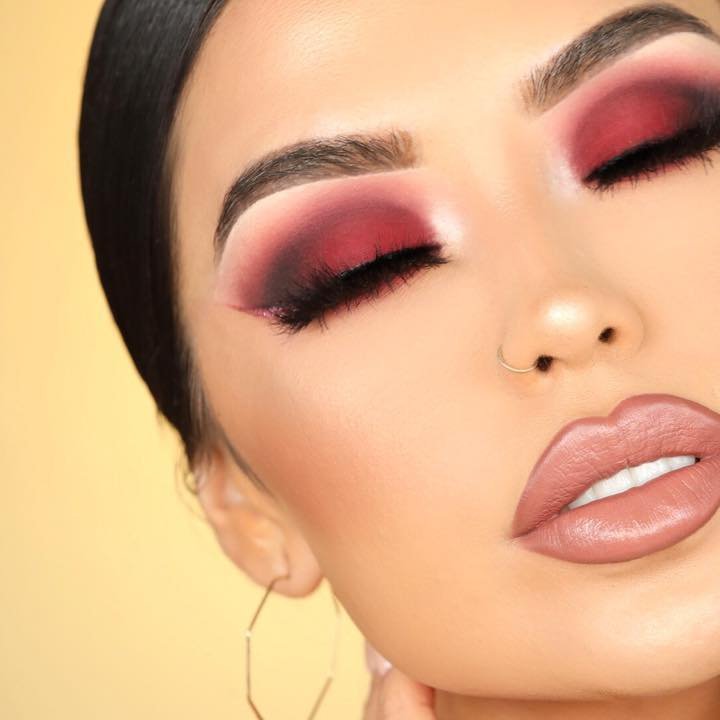 Now that we have officially said goodbye to summer, it's the perfect time to refresh our sun-dried, dehydrated skin. Let's treat our skin and have it "repaired"! Nothing beats healthy and fresh skin to really achieve that glowing look. Here are five simple, easy-to-do steps for you to get the ideal skin for fall:
Tired of those undesirable potches on your face? Exfoliate! This is a great way to really reach those inner and deep recesses of your skin's pores. The Dermalogica Daily Microfoliant is a good way to start treating your skin right. Good for daily use, this product will help cleanse out the dirt and oil off your skin.
../wp-content/uploads/2008/09/getr-smooth.jpg
"It really does a good job of exfoliating without being harsh on the skin- in fact, you can barely feel the exfoliation until after rinsing off since it's that fine."
Stephanie / Yukaeshi, from Selangor, Malaysia
../wp-content/uploads/2008/09/cleansing.jpg
The second step is to cleanse your skin. Remember, cleansing your skin is the most important step. To not be able to cleanse your skin well is to still have locked up dirt and oil and that will still result in pocks, wide pore holes and blackheads. Never use a product that has too harsh ingredients or else you'll wake up one day with a lot of blackish scars on your face. The Philosophy Purity Made Simple cleanser, one of Sephora's best selling products, is a good buy. Price ranges between $10 and $40.
"Its unique blend of oils, antioxidants and ingredients like chamomile, carrot, and sage extract not only protect your skin, but leave it feeling great. In fact, it's the least drying face wash I've encountered - ever. Because it made my skin feel even more moisturized than before I washed it! I also noticed it felt smooth, soft, clean, and conditioned. "
../wp-content/uploads/2008/09/moisturize.jpg
My favorite step! For me, moisturizing my skin is both soothing and calming. What's important in choosing a good moisturizer is that it's something that can easily be absorbed by your skin and is not something that's too sticky or will produce blotches around your face. Clinique has the Dramatically Different Moisturising Lotion out. Easy to use, this emulsifying moisturizer is a favorite of many.
"I don't know what their magic potion consists of, but I can tell you that after twenty some years of experimenting with moisturizers that this is the only one I trust.
It goes on smooth and (thank heavens!) doesn't feel sticky or clog pores. It's the kind of product that's almost so simple one can easily trick themselves into thinking it can be duplicated."
../wp-content/uploads/2008/09/create-the-base.jpg
Summer is over but it's still better to use SPF to protect your face and your skin! Remember, it does not mean that just because the sun isn't out or it's a cloudy day that you are 100% protected against the sun's harmful rays. Bare Escentuals' bareMinerals SPF 15 Foundation is a great base product. Use it as the first or initial coat for your skin. This way, whatever you'll have on — be it lots of face powder or what-not — you can be sure that you already have the initial protection that your skin needs against harmful UV rays.
"I love it! It truly is light, and does not appear or feel heavy at all. Best of all, it gives you this natural glow and it covers great! It takes me less than 2 minutes to apply so I never have an excuse not to put it on, but why would I want to!"
../wp-content/uploads/2008/09/add-some-glow.jpg
Because, really, what can be sexier than fresh skin **and a glowing look? One recommended way to achieve that **perfectly radiant look is to use the California Sun Glow and Brush. You get that look of beautifully recharged skin with just a few strokes!
"This product is simply wonderful. My mother and I have been using the same "pot of gold" (as we like to call it) for the past five years and both agree that it's our favorite item in our cosmetics collection, hands down. Just a small bit brings a warm glow to your face without looking orange or fake-bakey."
Dapperdaisy
Photo credit: Chrystel Bangsgaard
{{#comments_count}} Show Commnents ({{comments_count}}) {{/comments_count}}