Soft, hyper-romantic, easy but a bit surreal at the same time – that's exactly how Erdem Moralioglu **described his **London Fashion Week Spring 2009 collection.
"I've got all these images of seventies theater productions of A Midsummer Night's Dream, and Eton boys wearing flowers in their boaters," the designer said backstage – and what an inspiration that was!
From the prettily designed French lace creations to the flower-printed bodice to frilled embroideries – Erdem's take on the trends which will dominate the fashion scene next year is simply breathtaking.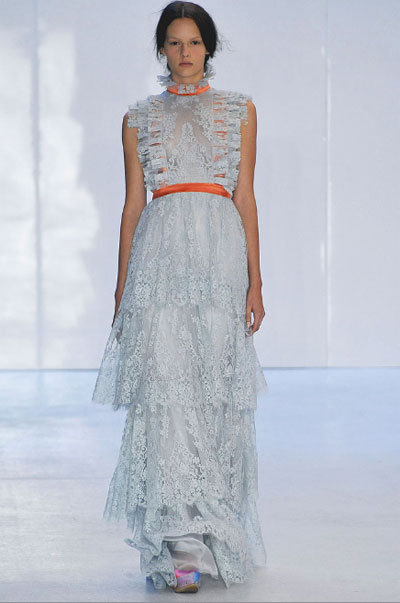 Sarah Mower of Style.com described this number as a "tiered ice-blue lace Edwardiana dress with an orange ribbon clashingly threaded through it" – and it's a glimpse of the exquisite items which followed.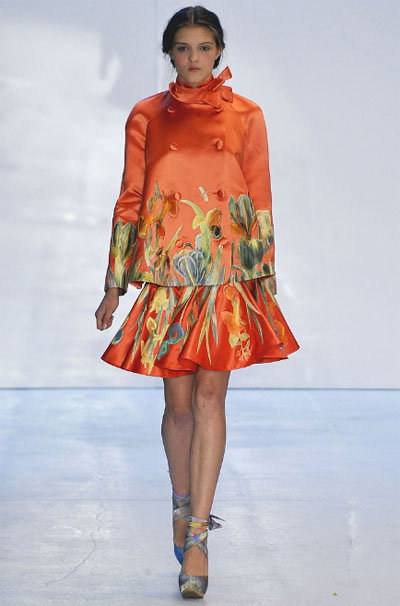 Spring is synonymous with the budding of flowers – and this orange **flower-printed ensembl**e has a flirty skirt and a solid-lined top.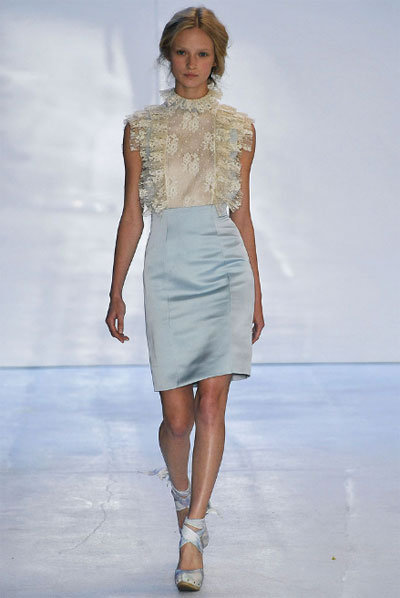 This stunner of a dress is a combination of frilly laces and a structured skirt.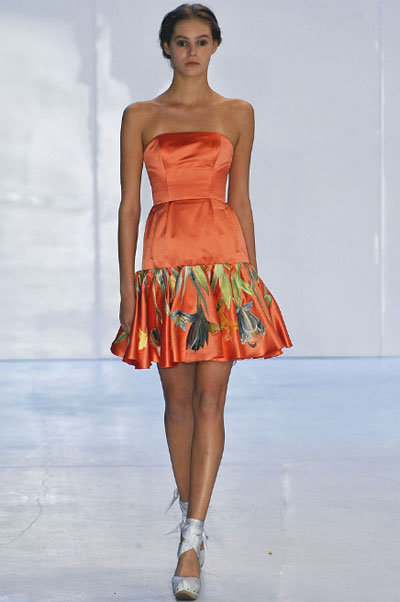 This orange dress reminds me of a scrumptious tiered cake – complete with edible flowers as the icing – it's deliciously fab!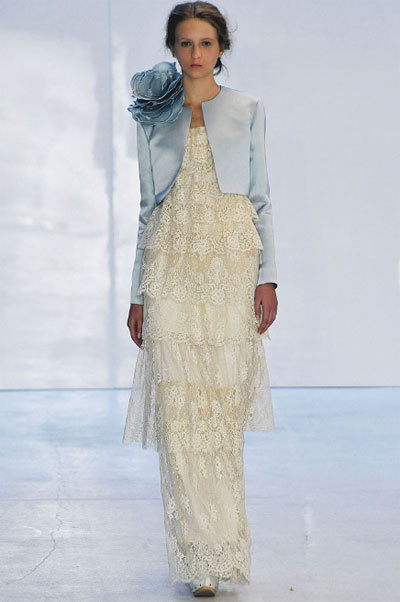 The huge flower on the shoulder of the pale blue jacket is so "**Sex and the City**" – while the tiered, slim lace gown is just breathtakingly romantic!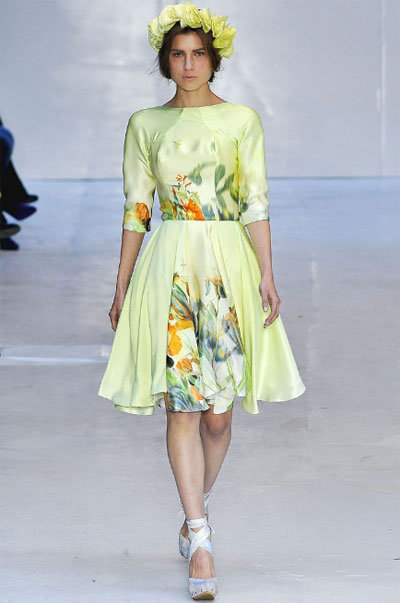 Feel like a modern day flower princess in this dress with gorgeous spring colors.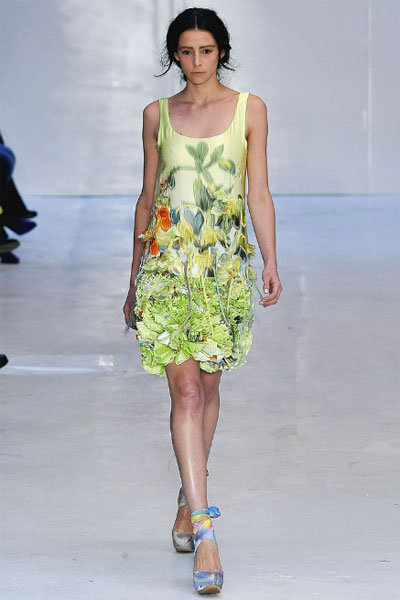 I think that this lovely green color will match any skin tone – and the overall design of the dress is uniquely perfect.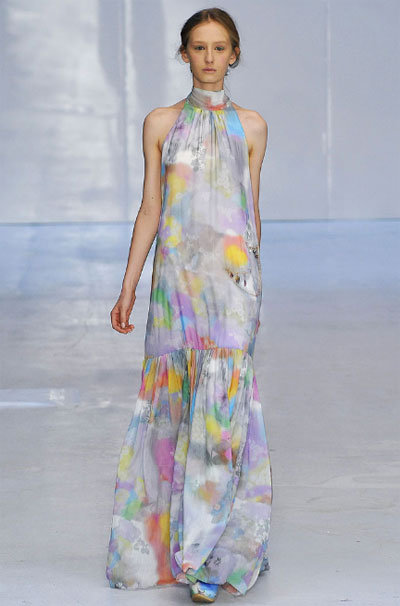 Seems like designer Erdem Moralioglu likes to play with color – as evidenced by this colorful and flowy maxi dress.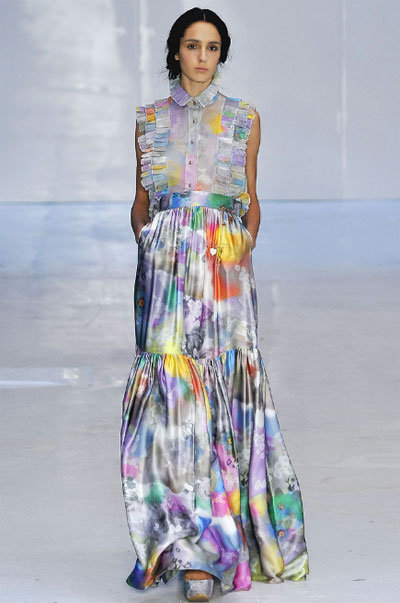 This is another version of the Erdem Moralioglu maxi dress – only it has a belted waist, a ruffled top and the colors are more defined.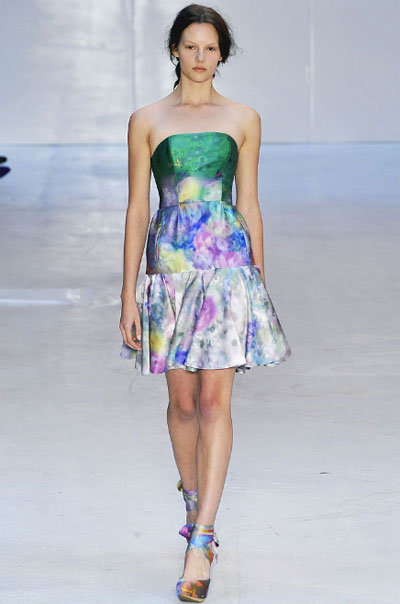 This off-shoulder short dress can be dressed up or dressed down for casual day or formal evening wear.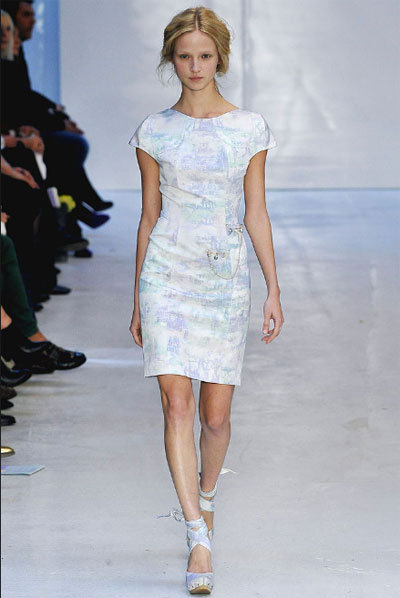 This Erdem dress has a solid, structured silhouette and feminine colors.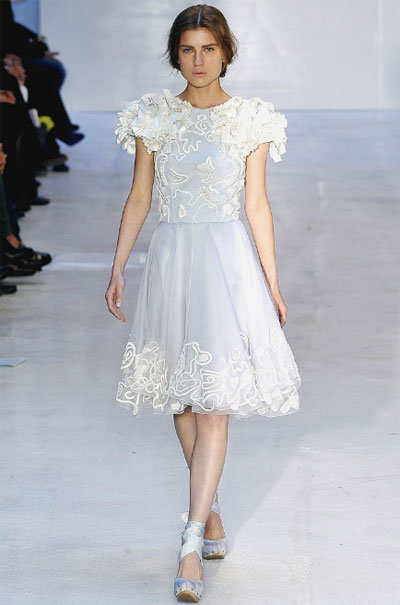 The theme of his runway show is the best way to describe this frilly dress – it's surreal romance at its best!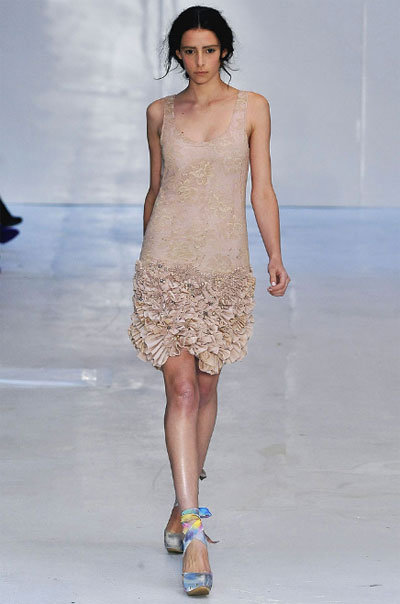 The way that the bottom part of this dress is something that we've seen a lot of in the NY Fashion Week runway shows – the effect is just stunning!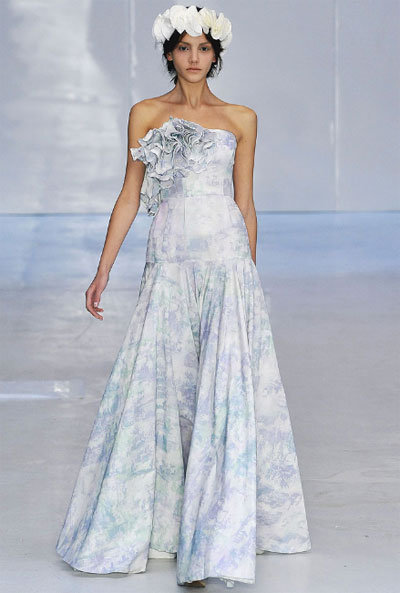 Do you think that the Hollywood celebs will carry this Erdem look to the red carpet?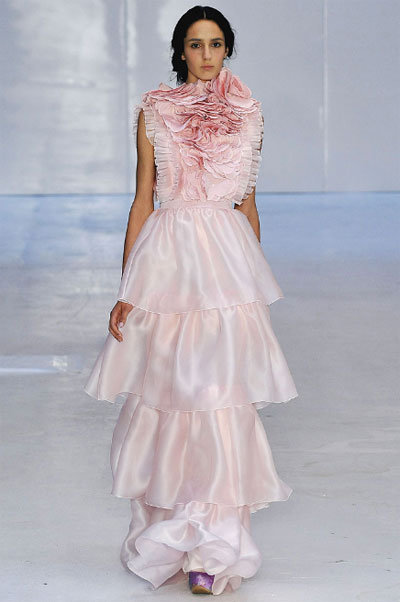 This dress is a combination of a flower-like top and a tiered skirt – all in a delicious shade of sugar pink!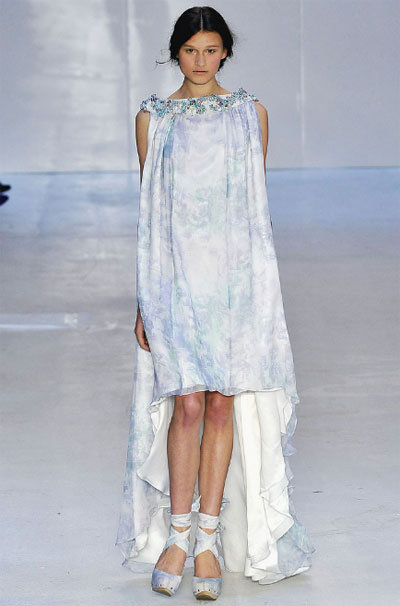 The 'sack dress' is given a flowery and spring-like twist with this dress – which has an exquisite detailing on the neckline and extended material at the back.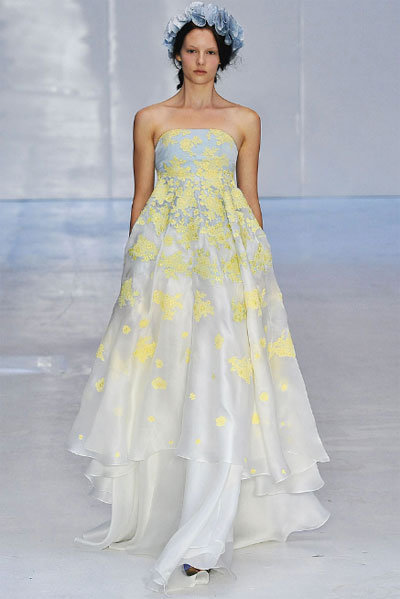 Who says you can't be a fairy tale princess when you're well into your 30's? Steal the show at a red carpet event that you'll attend in this beautiful Erdem gown.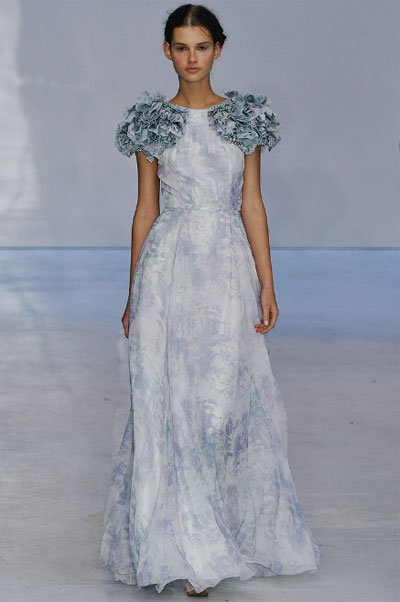 Feel ultra-feminine in this long, **flowing dress **with a frilled detailing on the sleeves.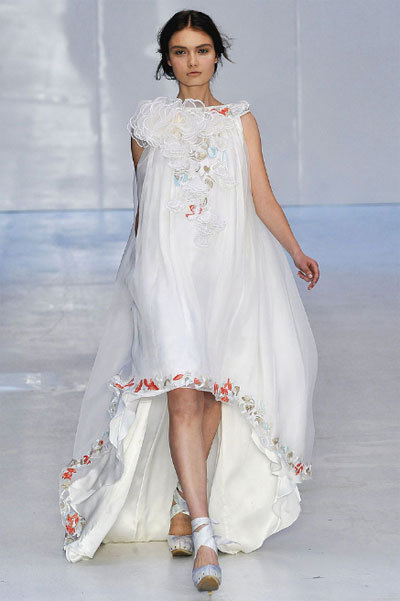 To cap it all off, we have this romantic white **gown with flower **detailing on the sculptured hemline – and the design on the upper part of the gown is endearingly delicate.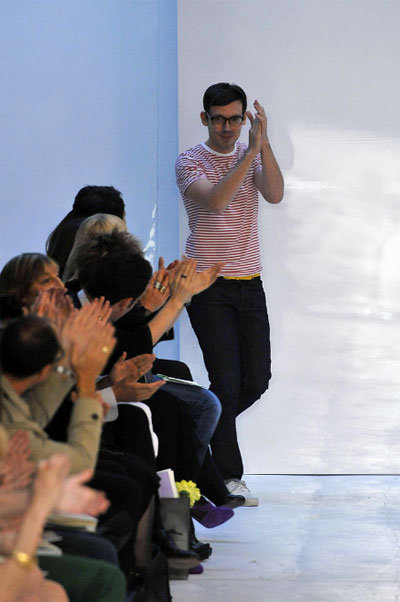 To describe the general look of the runway show, here's what Sarah Mower had to say:
They made for a spellbinding show by an exceptional talent whose self-taught standards of workmanship almost put his creations on an equal footing with some of the things seen in haute couture."
I couldn't agree more!
---
Comments
Popular
Related
Recent