Amy Winehouse's One & Only LA Show ...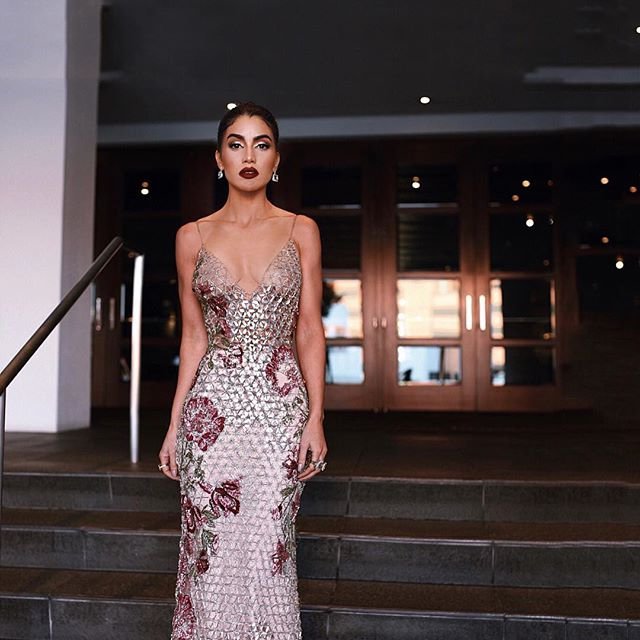 good evening! so why am i sitting here and writing this instead of being at the amy winehouse show?!? well...she unfortunately cancelled her second los angeles show @ spaceland this morning (i don't know why....but i can take a wild guess!) i was beyond bummed but more over i was so fucking glad that i was able to see her last night along with my pals zach, candace and her pal, and last but certainly not least my very good friend ms. joey who was able to snap all the lovely pictures you see below! before we went inside the door guys said no cameras and if we had 'em to toss it back in the car which i did...and when we were let in - they didn't search pockets or bags...how lame (and not very safe...you totally could have brought in a bomb or some shit like that!)
after waiting around near the front of the stage for about two hours (there was an opening act...i think his name was chris hill - um he was ok - i simply wanted to see amy so i started to grow antsy!) she finally came on around 10pm and oh my goodness - i couldn't believe that i was actually seeing her with my very own eyes like ten feet away singing tracks from an album that i have so taken to heart - it was intense! and gosh amy - she fucking delivered like nobody's business!
honestly i know i rave about everything (keep in mind there's plenty of stuff i don't post about - popbytes is all about things i like and i don't think i need to change the site's overall vibe at this point - that would be awkward) but damn - i just had the best time - i was out of my head! she played for a little over an hour and covered most of the songs off her new album back to black with a drop of her first album frank mixed in along with a cover of the zutons tune valerie!
she was very personable on stage and even mentioned breaking up with her boyfriend which is a recent turn of events! she wasn't drunk or messed up...ms. winehouse was spot on amazing - the girl has got buckets of talent at the young age of just twenty-three! oh my word - i was thrilled to witness her brilliance in person! i can't wait until she heads back this way...**amy winehouse** is a must see live! popbytes over & out for now...xxoo!
PS yes that's me (MK) in the very first picture!
{{#comments_count}} Show Commnents ({{comments_count}}) {{/comments_count}}