Accessories and Adriana Lima - Fabulous Pictures from French Vogue ...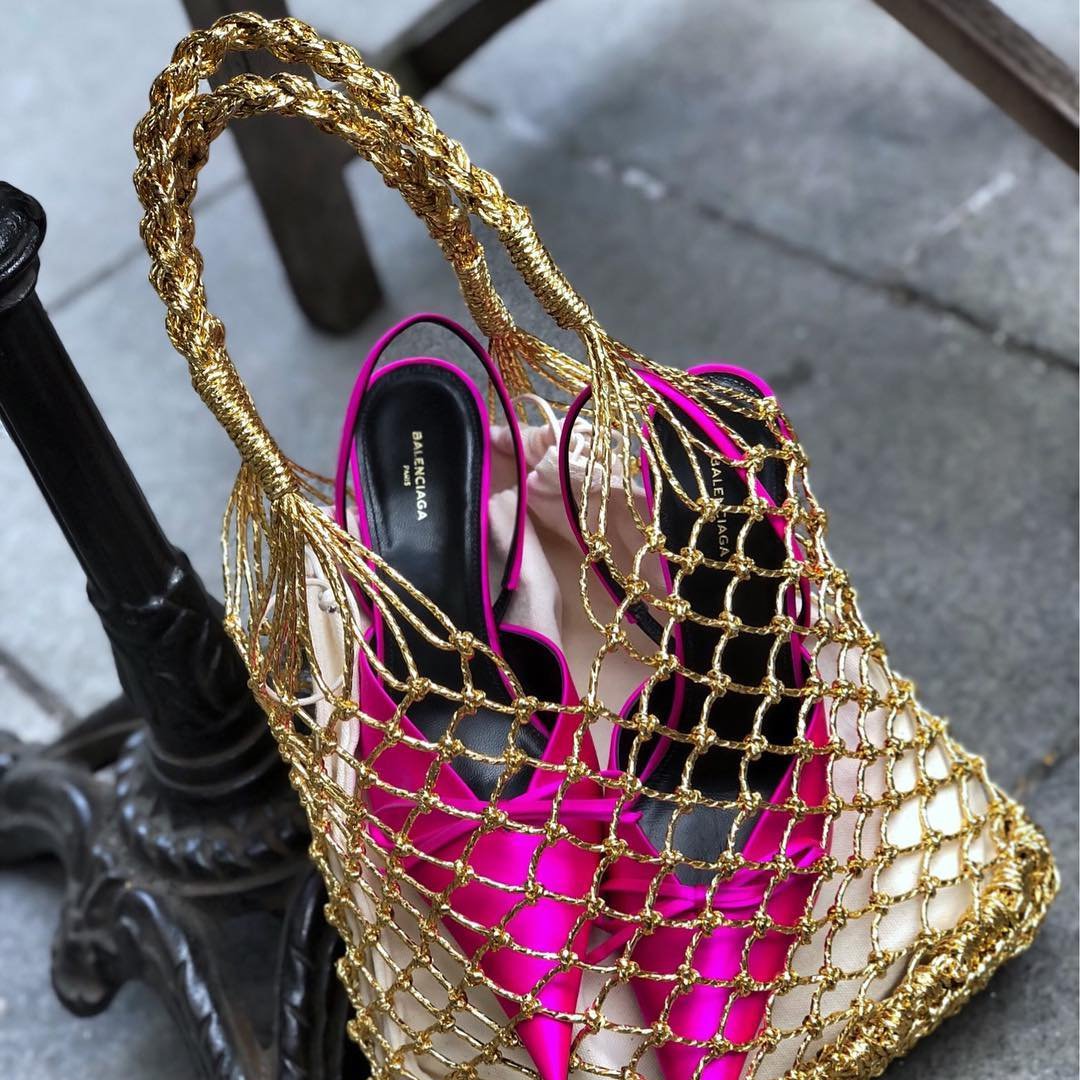 French Vogue is famous for its gorgeous photoshoots, but I haven't seen one as fabulous as this photoshoot on accessories with Adriana Lima!
The pictures are so fantastic, I just could not tear myself away from them! And the rings, the bracelets, the clutches, the pendants, the furs...

I so much love the fur vest, and the pink Chanel flap bag, and the cute little pendants. And the bracelets. And the pink watch... Gosh, I love it all!

What a gorgeous combination of charms and bracelets... I love the way Louis Vuitton Speedy bag looks in this picture! It truly shows all the beauty of this bag!
BTW, there is a great post dedicated to this fabulous must-have bag, called 5 Reasons to Buy a Louis Vuitton Speedy Bag in case you are considering getting one!

Wow, don't you just love the way orange looks with purple? What a fabulous combination!

Pink has never been more beautiful! Again, loving the Chanel bag and the Dior "Bagatelle" ring with diamonds!

Awe... I am head over heels in love with this Dior bag... If I could I would have it in any imaginable color! It looks fantastic!

Being a huge fan of Dior jewelry, I was totally blown away by this picture! If you like what you seeing, you will definitely enjoy the post on Most Fabulous Dior Diorette Rings!

Awe... white fur looks beautiful, no matter what PETA say...

Even if you did not want a watch you will want one now! Aren't they gorgeous?

I don't know where to start here! The watch, the bracelet, the necklace, the bag... Chanel definitely knows how to create masterpieces!
I was so overwhelmed by the gorgeous accessories in these pictures, I can't even decide which one is the pretties...
What about you, Girls, have you got your favorite?
Photo Credit: Voila la Mode Fashion Blog
{{#comments_count}} Show Commnents ({{comments_count}}) {{/comments_count}}