9 Classic Beauty Looks ...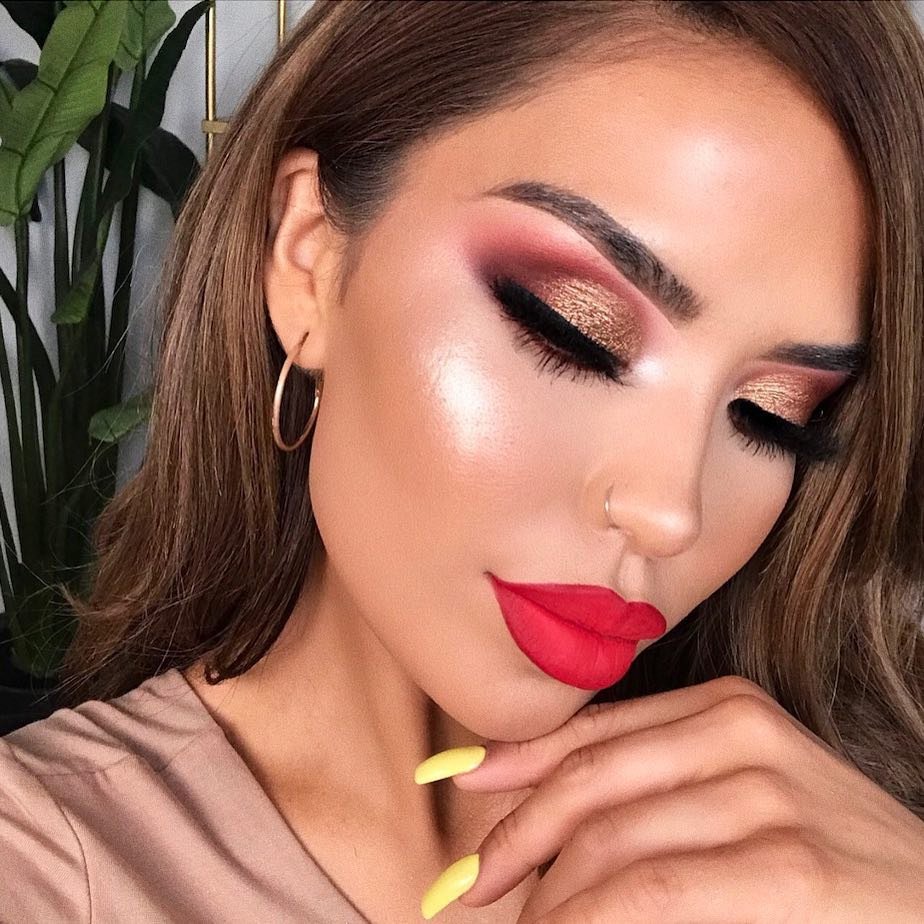 Some trends never fade. Some looks are timeless. Some ideals of beauty are classic. It could be about hair, makeup, clothing, patterns, or anything, but some things don't change. They are always beautiful, no matter who you are. Here are 9 classic beauty looks that just get better over time.
The bob is an iconic haircut that can, in its variations, look good with just about any facial type. It has gone through many evolutions so there are many variations now, from angled bobs to asymmetrical bobs. This is probably my favorite haircut, though I like to pair it with side swept bangs.
As I believe I have said before, no matter what color trend comes about, black will always be the new black. It is chic, slimming, and beautiful. The cut of your clothing makes all the different, but you can never go wrong with black, especially if you highlight it with the right accents and colors.
Sexy waves are another hairstyle that will never go out of style. Whether you have curly hair or straight hair, it is easy to make waves, and they will always look beautiful. What can be better than just braiding your hair overnight and letting it go the next morning?
I feel safe in saying that the smokey eye became an instant classic, and I don't think it will be going anywhere any time soon. It, too, has gone through many evolutions, and it can now be done with so many different shades that it's even possible to wear more neutral versions of this look during the day. I can't think of a single pair of eyes that couldn't benefit from a little smoke.
Although classic, this look can only be pulled off some of the time. You probably don't want to go shopping during the day wearing a bright red lip. As a nighttime look, however, it is totally classic and absolutely gorgeous. And since there are so many shades of red now, there is definitely something for everybody.
A side part can never go wrong. You could almost say the same for a middle part, but there are some styles and facial structures that don't pull this off as well. A side part, on the other hand, tends to soften your look and accent the eyes. You can never go wrong and it is so easy to do.
Likewise, as long as your hair is long enough to pull up, then you can pull off a bun. From severe to casual, this style has so many different looks, so there is something for everybody. It's not as austere as it used to be; when you pull down some tendrils and fringes, this is a lovely, feminine look.
No one can go wrong in the classic little black dress. No matter what the style of your little black dress, it is always timeless. The only rule here is making sure that your LBD makes you feel sexy, powerful, and beautiful.
No matter what eyebrow trends come and go, it always comes back to this. Your eyebrows don't have to be dark and thick to be dramatic. Wear them strong and you will have a classic look. So remember, trends like shaved or bleach eyebrows will be gone with the season, and then what do you have? Not eyebrows, that's for sure.
No matter what, however, every woman defines classic beauty on her own. What is classic to you? What looks do you find timeless?
Top Photo Credit: fotofashion.no
{{#comments_count}} Show Commnents ({{comments_count}}) {{/comments_count}}