8 Ways to Update Your Look …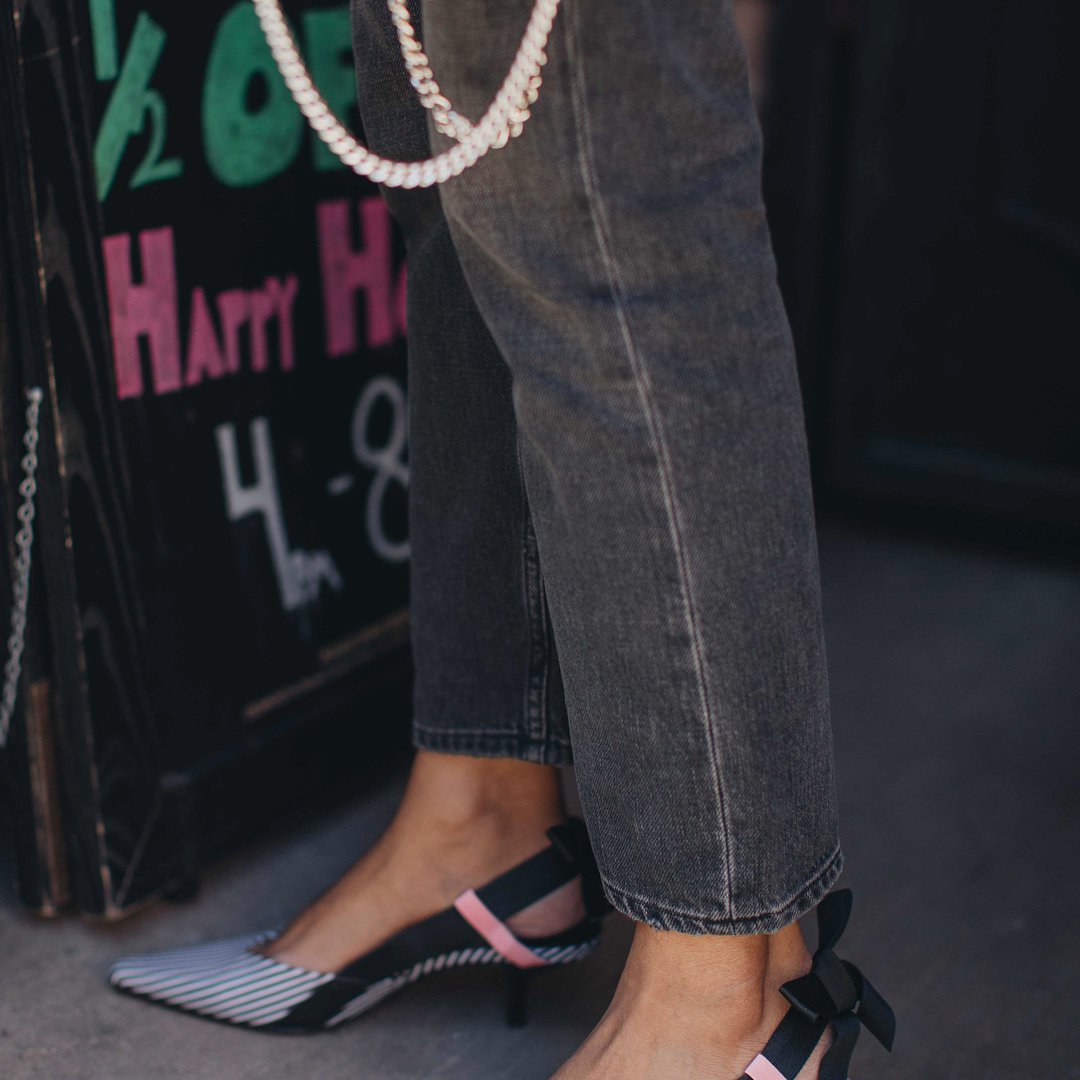 I get bored pretty easily. I think it's a key fault of mine, and one that's not helped by my (somewhat short-sighted) tendency to wear certain items of clothing to absolute death. I'm sure some of you must be the same: after a while, the thought of putting on that pair of jeans again just becomes unbearable, no matter how fabulous it is or how much you adored it when you bought it. It's not to do with disliking the clothes so much as getting tired of looking a certain way: maybe you're totally over that fifties silhouette but you were so in love with it once you now own about fifty, flared high-waisted skirts and literally can't get out the (pretty, feminine) rut. To help you mix it up and break out of your mould, I've had a little think and put together a list of 8 ways to update your look.
It's seems like a fairly obvious statement to make but, in order to change, it's first necessary to try new things. If, for the last three years you've been a skinnies girl, why not give the new wide leg a whirl? Altering a key feature of your look – like the cut of your jeans – will inevitably lead you to find new pieces to complement the change, and in no time at all, you'll be kitted out in a totally fresh style that says 'you' in a unique way that's different from the last one.
2.

Have High Lights (or Low Lights)
I would say dye your hair so it's totally different, but I think that might be unrealistically extreme. A subtle lightening or darkening of your original colour, however, will give your look a new twist without completely destroying the vibe you've got going on to start with. If you're going into summer, a few shimmery blonde strands will help to get you into sun-goddess mode, and if it's about to be winter where you are, a little lightening might just brighten up the otherwise grey days.
Not for actual staples, obviously. A new set of wardrobe foundations will instantly recreate your look. Have a flick through a couple of fashion mags before you hit the shops. Make a note of the items you like – sharp shouldered blazers, nipped in waists, longer hemlines …whatever inspires you. Try to model your purchases on these for a style that's in the moment. Remember not to go 'trend mad' though. Your updated staple pieces need to be able to walk the line between classic and cutting-edge: choose wisely.
4.

Change Your Fringe (or Get One)
The cut of your fringe can really alter a hairstyle. If you've been wearing yours to the side for the last million years, why not get a little dramatic and go for a full-on heavy Cleopatra? Or, alternatively, ask your hairdresser for a choppy style and give your look a little edge.
If you, like me, aren't much of a lipstick wearer, finding a great shade to go on your pout can really drastically alter your look. Have fun playing around with different colours until you find one that suits your skin tone and hair, and which will breathe a little fresh air into your style.
If all winter long you've been in a boyish leather bomber, skinnies and boots, why not try to alter the 'shape' of your look for summer? Instead of naturally moving on from jeans to shorts, vests and tees, investigate a few waisted dresses and skirts.
7.

Change Your Accessory Style
If you've always been a bit of pearl earrings kind of girl, find a new way to wear them: instead of small studs, search for bigger, bolder tear drops, for example. Try hunting for jewellery in new places as well: antiques or vintage shops and flea markets are full of fab retro items you can use to reconceptualise your approach to style.
I'm not suggesting you blow your whole budget on one thing, but if there's a piece in the shops that you've been lusting after for an age, consider buying it. You may have to make it the only thing you get yourself for a while, but if you'll wear it all the time, why not?
Remember that updating your look shouldn't be a matter of fashion schizophrenia. Don't abandon your personal tastes in the interest of looking different. Style revision should be about keeping your look consistent with your identity: ditch the things that no longer match your character – those pieces you're bored with – in favour of items in which you feel fresh, confident and comfortable. That concludes my list of 8 ways to update your look; do you have any tips to add to it?
Top Photo Credit: Pink Sherbet Photography
{{#comments_count}} Show Commnents ({{comments_count}}) {{/comments_count}}