To me, "creepy" and "scary" are two different things, especially in movies. A scary movie is all about the thrill, the gore, the shock that makes you scream out loud in the theater. Creepy is more reserved, slowly drawing you in, making you think, and giving you nightmares for weeks. Creepy movies are so much more visceral and powerful than scary one, and if you agree, keep reading! Here are my 8 favorite creepy movies…
1

Pet Sematary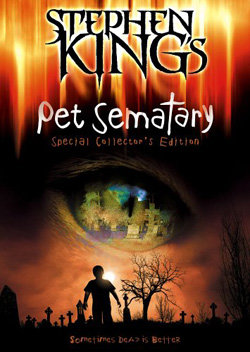 Price: $7.49 at amazon.com
What happens when a young doctor and his family move to a small New England college town? It may sound idyllic, but it's not. Things start to go wrong quickly, and despite his neighbor's warning that "sometimes dead is better," the doctor decides to try to raise the dead. This movie is so creepy, not just because of the gore, but because of the tension, and a few of the characters and some of the back-story.
2

Let the Right One in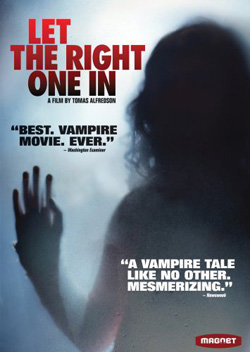 Price: $8.99 at amazon.com
This summer, there was a movie in the theaters called "Let Me In," which is actually a Hollywood version of this movie, which, in my view, is the best vampire movie EVER. It's nothing like any other vampire movie out there. It's haunting, touching, and more than a little creepy.
3

The Night of the Hunter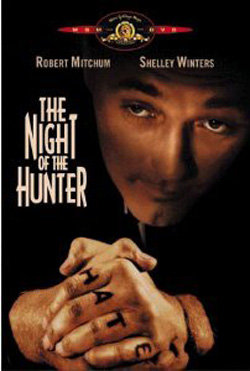 Price: $11.99 at amazon.com
This is my all-time favorite creepy movie, starring Robert Mitchum as a southern minister in search of a missing fortune. He thinks a young widow's children might know where it is, and once he dispatches the mother, he relentlessly pursues her children. The movie is full of tension, drama, and near-misses. You'll be on the edge of your seat, trust me.
4

Audition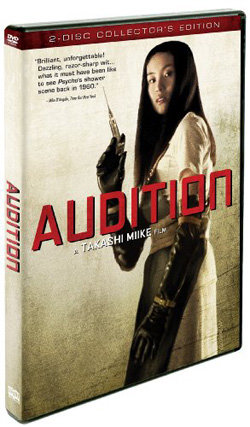 Price: $19.99 at amazon.com
When an older widower decides he's ready for another chance at love, he's smitten with young, gorgeous Asami, whom he meets while holding a phony audition. She's not at all what she seems… this movie is creepy, terrifying, and even hard-core fans of the genre may have a hard time watching all of it. But it's so good, you have to see it!
5

Paranormal Activity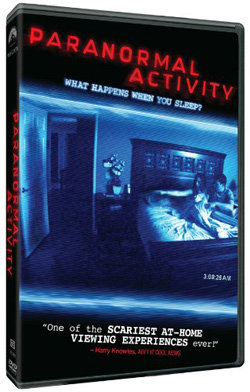 Price: $14.99 at amazon.com
In the early 1990's, we were all scared silly by the mockumentary thriller "The Blair Witch Project." Long after we knew it was fake, we were still creeped out. That's the effect of this movie, shot on an ultra-low budget but still very creepy, and wildly successful.
6

The Girl with the Dragon Tattoo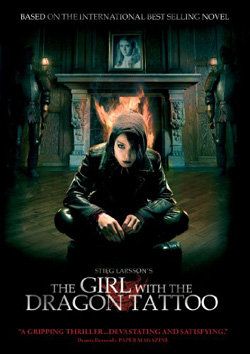 Price: $15.49 at amazon.com
Based on the novel of the same name, this movie was hugely successful in Europe, and is now being remade by Hollywood with the gorgeous Daniel Craig in the male lead. It tells the story of a young hacker, Lisbeth, and a disgraced journalist, Mikael, who must work together to solve a crime that's decades old. It's creepy, though, and I can't imagine we Americans will be able to top its suspense, shock, and odd charm. Or its creepiness, especially in the scene with the photos.
7

Signs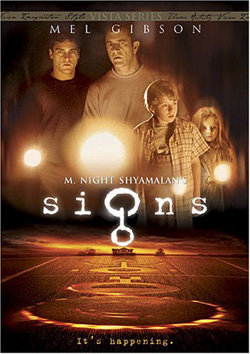 Price: $11.99 at amazon.com
A comedy, a drama, a thriller? Yes to all three! This movie is all of those things, with a heavy dose of creepiness thrown in. It's clever, too, and has a very talented, believable cast, and plot. Yuoll find yourself wanting to sleep with a full glass of water by your bed, trust me.
8

Hard Candy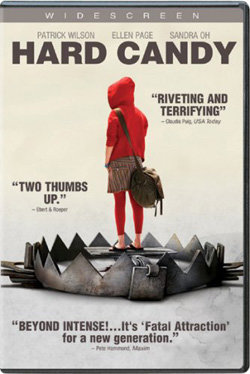 Price: $8.49 at amazon.com
Oh-so-creepy! When a 14-year-old girl connects with a 30-year-old — what? Pedophile? — over the internet, and then agrees to meet with him in person, you'll cringe. When she goes home with him and strips for an impromptu photo shoot, you'll wonder what's wrong with this girl. And what happens next is so unexpected, so shocking and creepy and controversial, you'll be riveted in place til the end.
Those are just a few of my favorite creepy movies, but there are so many more! I'm always looking for good creepy movies to rent… I love the suspense, the tension, and hopefully the satisfying ending. Which of these creepy movies do you like best, and why? Or can you recommend another creepy (not scary!) movie?