Don't you just love weddings? From the simple to the extravagant, I love looking at what people choose, and I'm addicted to "Don't Tell The Bride"... I dread to think what my boyfriend would plan with an unlimited budget and no input from me! I've been researching what's hot for weddings in 2010, and here are the top 8 new wedding trends...
---
1

Backyard Weddings

Whether it's for the control or the money saving, backyard weddings are a huge right now. You can decorate however you want, choose your own alcohol, nothing is banned, and your guests will feel instantly more relaxed. It's also perfect if you are planning to leave early for your honeymoon, as your parents or friends can clean up for you and theres no risk of it costing you a fortune!
---
2

Handmade

Handmade invitations have been a hit for brides on a budget for a few years, but this year handmade is going to a new level. From growing your own flowers to printing initials on wine glasses and even making your own wine, adding the personal touch to your wedding is hotter than ever. So buy those professionally designed and completely gorgeous wedding invites, and unleash your creativity on the food, the cake, the wine or the gifts.
3

Peacock

The peacock trend is gorgeous, and it's set to be huge this year. From just taking the colours, the bright cobalt blue, deep emerald greens and flashes of silver, to peacock feather decorations and jewellery, there's no doubt that when done right this is a glamorous and striking wedding theme. My favourite idea so far? Marrying in a nature reserve, with wild peacocks wandering about. The wedding pictures were divine!
---
4

Our Style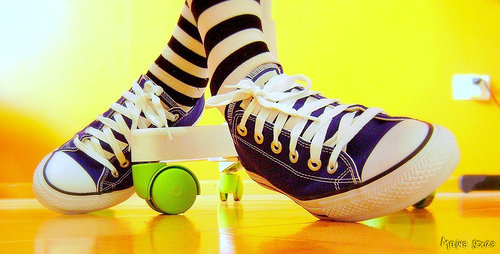 Photo Credit: Honey Pie!
More and more grooms are rebelling against the traditional suit look and allowing their personality to influence their outfit, from wearing Converse trainers to skinny jeans and bowler hats. I've even seen photos of a groom in his teams football strip! If you've always imagined him in a suit, give him some freedom with the small details, such as his tie and cufflinks, so his outfit is a little bit his.
---
5

Sentimental Value

This year, its not just 'something old' which has sentimental outfit, whole weddings are being planned and prepared around 'preloved' items. From wearing Mum's wedding dress to using Nan and Grandad's rings and marrying in the property that has been in the family the longest, everything is from a family member, and is packed with sentimental value. It also means you'll save a fortune, and everyone will have a special attachment to your day. What a great idea!
---
6

Romantic Stylings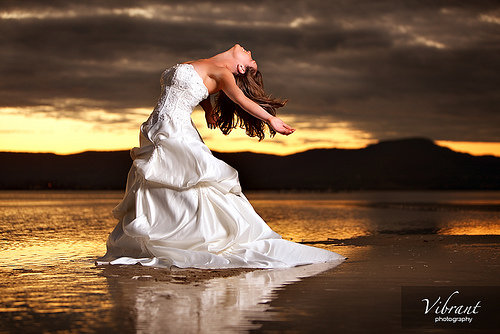 Photo Credit: Vibrant Photography
The new 2010 wedding styling mixes modern and traditional, using the very hot strapless top as a starting point. The designs incorporate lace, ruffles, and flowers, making gorgeous new versions of 70's style dresses. The more extravagant styles feature knee high or shorter hemlines, racy low cut necklines and even bright colours! Pick a dress you love; after all, you only get to a be a Princess once!
---
7

Wedding Cake Upgrade

2010 wedding cakes aren't the standard two or three tiers we are used too, oh no. This year, cakes measure between five and seven tiers, mixing different cake styles and being teamed with cupcake towers and a chic cocktail hour after the vows. If you do go for a high cake, make sure the cake is freezable to extend the time you have to eat it in, or distribute it between guests as they leave for a sweet treat!
---
8

Photography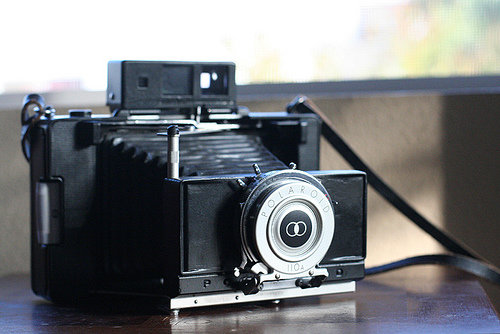 Photo Credit: buradori
Wedding photography has been very similar for the last few years, but 2010 has given it a much needed shake up. The pictures are taken throughout the event, from engagement photo shoots to buying the dress and choosing the venue. Then the actual wedding pictures are mixed up a little, with some humorous pictures added, and pre-prepared scenarios which focus on your favourite details. My advice? Think about what you want, and show samples to different photographers. Look through their photos and have a think... you need to have complete confidence in them, so take your time in choosing!
I love these new trends! They give you the perfect way to make your wedding personalized while keeping it on trend, and the weddings I've already been too this year have been amazing! Take your time in planning and pick the elements you love from each trend. You'll get a wedding that's unique to you and you'll love it. What do you think will be a big 2010 wedding trend? Please let me know!
Top Photo Credit: MissBlissPhotography
---
Comments
Popular
Related
Recent