I have my hair in a chin-length bob – it's convenient and easy to style, but sometimes I do fancy a change. When your hair isn't long enough to put up or tie back, one way of varying it is to decorate it with slides. All but the very shortest crop can use slides, so I've picked some really cool ones out for you.
1

Pink Owls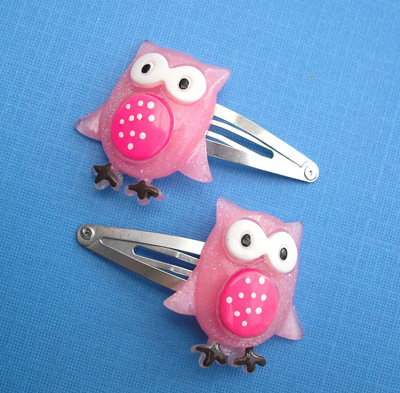 Price: $4 at etsy.com
No, I've never seen pink owls either. But just because they're not found in nature, doesn't mean they can't be found on your head. These cute little owls would be great for a kooky look, and would also make a good present for a little girl.
2

Flowers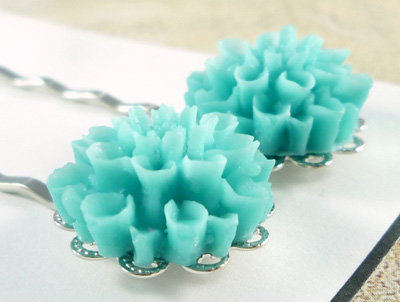 Price: $8 at etsy.com
How about a bit of flower power? These chrysanthemum slides are also available in a range of other colours, so you can match your outfit, contrast with your hair colour or simply pick your favourite colour.
3

Hello Kitty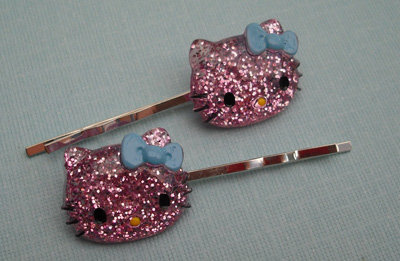 Price: $4 at etsy.com
Glitter – yup, who doesn't love a bit of glitz? These Hello Kitty slides even have whiskers. Now that's attention to detail!
4

Felt Owl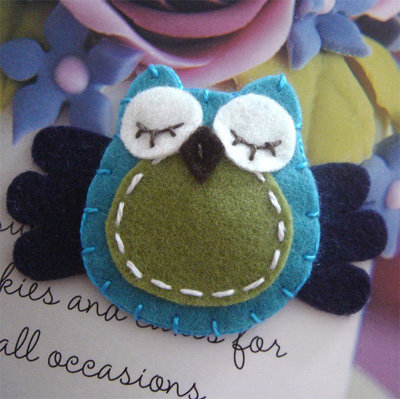 Price: $6 at etsy.com
More owls! This one is hand-sewn in felt, and can be made from your selection of colours. I think it would also make a really cute decoration fastened to a bag.
5

Lucky Dice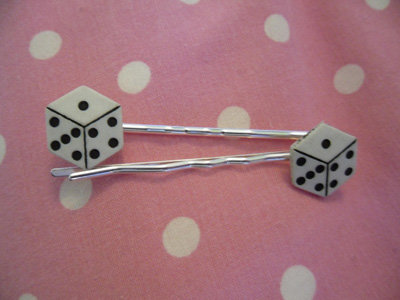 Price: $3 at etsy.com
Are you feeling lucky? Then treat yourself to these dice slides and maybe your number will come up!
6

Peacock Feathers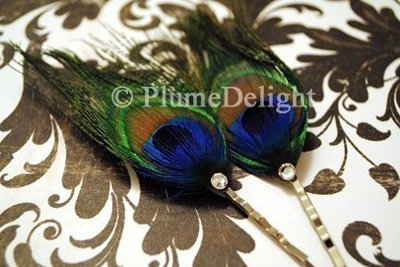 Price: $14 at etsy.com
Nature knew what she was doing when she made the peacock's gorgeous feathers, so why not grab a bit of that beauty for yourself. You could try chasing a peacock around, or you could buy this pair of slides. I suggest that the second option would be much easier.
7

Jade Glass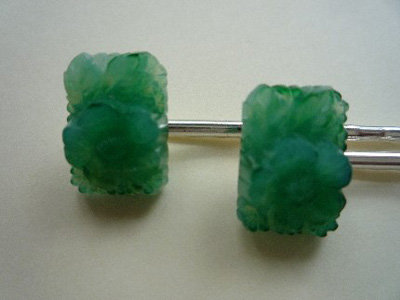 Price: $13.50 at etsy.com
I love vintage pieces, and these slides are made from vintage glass. Isn't the colour beautiful? So is the detailed flower and leaf design. These would look lovely for a special occasion.
Do you love hair slides and bobby pins? What is your favourite design? Do you like pins for their decorative value, or do you use them to be practical?