8 Good Recipes for Christmas ...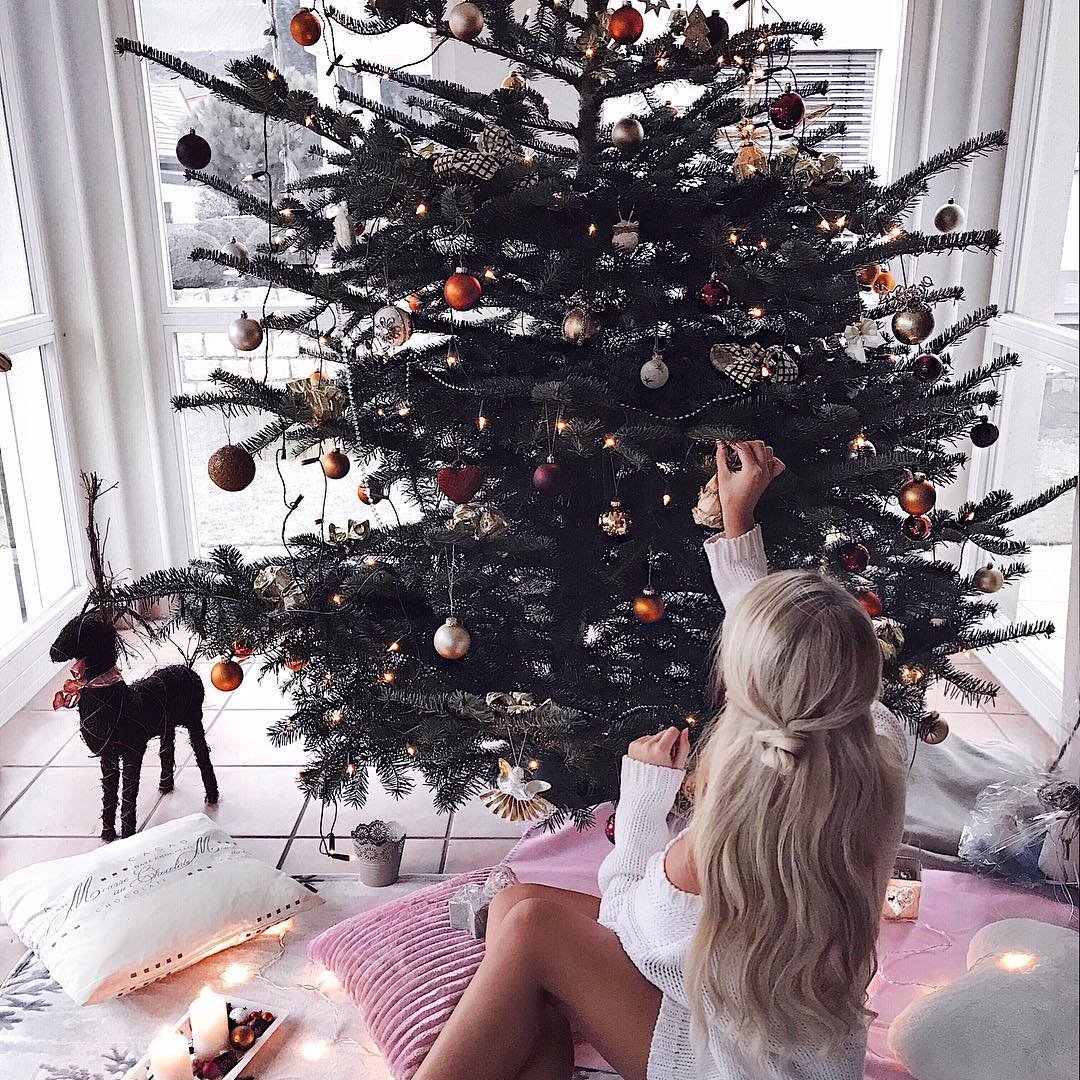 I find that I spend a lot more time in the kitchen during the Christmas season. If I'm not baking some type of dessert just for the heck of it, then I'm creating something tasty and different for dinner. I like to experiment with new recipes during the holidays. It seems like this is the time of year when I have more time to spend indoors, plus the kitchen is the warmest part of the house during the chilly month of December. Here are 8 good recipes for Christmas that you might like to make for your family gathering this year.
There are so many recipes for holiday Rice Krispies treats. I've rolled warm Rice Krispies into balls of different sizes, combined a couple of them together and then decorated them so that they resembled a snowman. Another idea is to cut the treats into smaller than usual squares and decorate them to look like miniature packages. It's very easy to draw a bow with frosting on top of each little 'package'.
Don't grimace at the name; they aren't really cheese-flavored pinecones! Beat together a stick of butter, 2 cups of shredded Swiss cheese, 3 tablespoons of milk, can 2 tablespoons of dry sherry. You can also use 5 tablespoons of milk if you don't want to use any sherry. Use an electric blender to mix everything well. An eighth of a teaspoon of ground red pepper can be added if you like spicy foods. From the mix into 3 equal portions that are oval shaped and stick sliced almonds into the mix at an angle. If you layer the almonds evenly on top of one another, the effect looks just like a real pine cone.
6.

Shaped Puff Appetizers
Break out the festive cookie cutters for this appetizer. This is a recipe for a quick snack that only takes minutes to prepare and bake. Thaw out a sheet of puff pastry and cut out desired shapes. Brush each shape with olive oil and sprinkle with cheese, poppy seeds, sesame seeds, dried dill, crumbled basil leaves, or some capers. Bake the shapes for 5 to 7 minutes. They can be served at room temperature or fresh out of the oven.
I love the sweetness of red bell peppers and they always look so festive on an appetizer plate for the holidays. I like to mix up some whipped cream cheese with fresh chives or minced garlic. This mix can then be put into a cake decorating tool and piped onto a wedge of red bell pepper. It's easiest to eat if the wedges are at least narrow enough to fit easily into your mouth. I try to cut each wedge about an inch or inch and a half wide, then pipe on enough cheese to make a nice display, but not so much that it oozes off the wedge when a bite is taken.
This is another recipe where cookie cutters are used to create food in the holiday shapes. Christmas tree shapes can be cut out of pre-made pizza dough and then covered in whatever toppings you want. I find that the trees look a bit more authentic when I use chopped up red and green bell peppers and some onions. These are the perfect size of pizzas for appetizers, but they can easily be eaten for a main course too.
Sticking to the traditional red and green colors of Christmas, this drink not only looks festive, but it tastes great too. Freeze some fresh raspberries or buy some that are already frozen. Put 6 or seven frozen berries in a glass full of ginger ale and ice. Stir in a few fresh mint leaves and serve. The red berries and green leaves do more for the color of this drink than for the flavor. If you really want to spruce up the flavor, use a raspberry flavored seltzer for the main liquid instead of plain ginger ale.
2.

Sparkling Christmas Cakes
Although this recipe begins with a simple yellow cake mix, the final outcome does take some time to achieve. Bake a yellow cake in two round cake pans. Cut the cake into wedges – like a pizza – and then cover all sides of each wedge with whipped topping. Sprinkle the tops with green sugar, coconut flakes, and a few Red Hot candies. I like to put half of a peppermint stick into the bottom of the triangle to simulate a striped tree trunk.
Like most cookie recipes, this one consists of mostly butter and sugar and is very easy to make. Mix together a half cup of sugar and a stick of butter that has been softened. Stir in a quarter teaspoon of salt and a quarter cup of melted chocolate chips. Blend these ingredients together well and mix in a cup of all-purpose flour. Form balls of dough and flatten onto a baking sheet. Cook for about 15 minutes and then allow the cookies to cool completely. On top of each cookie, spread melted chocolate and sprinkle miniature marshmallows that have been chopped into tiny pieces.
Each of these 8 good recipes for Christmas doesn't require a bunch of fancy ingredients, which is something I take into consideration when making something new for the family to try. If I have to purchase ingredients that I don't usually have on hand already, then I tend to skip over the recipe completely, no matter how tasty it sounds. Do any of these recipes sound like something you'd like to try?
Top Photo Credit: miss bake-a-lot
{{#comments_count}} Show Commnents ({{comments_count}}) {{/comments_count}}