8 Celebrity Hairstyles You Should Steal ...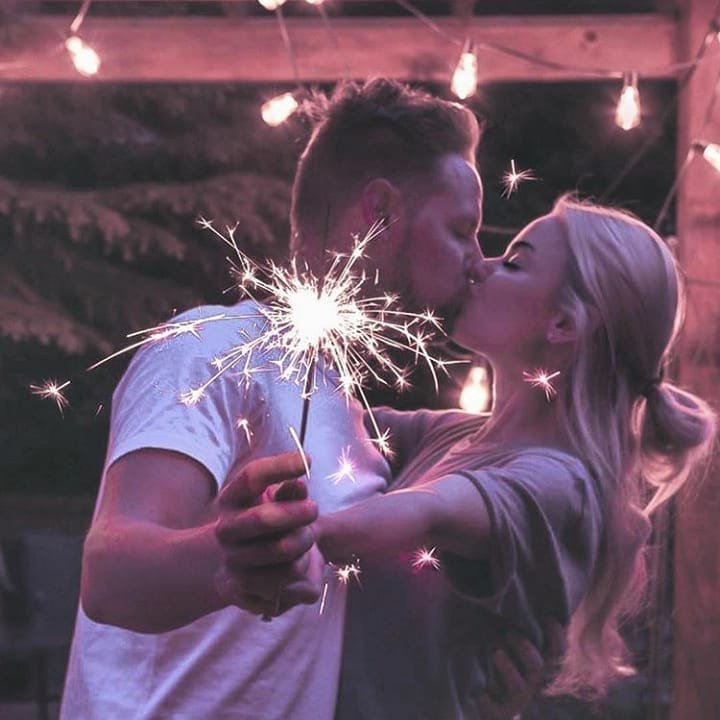 Celebrities have great hair, that's no secret, but they also have numerous stylists to keep each strand looking great and in place. That doesn't mean you can't get perfect hair, though, just that you'll need to pick your style carefully, and use some great products to keep it in check. I've been changing my hair a lot recently, and here are the 8 celebrity hairstyles you should definitely steal…
1.

High Drama Curls a La Blake Lively
Photo Credit: psychic_heart
Who doesn't love Blake's great curls? Whether they are loose and casual, like above, or dressed up for a night out, they always look great, and so easy to maintain! The key things in this look are the shine, the fullness and the bounce, so your hair needs to be healthy. Make sure you use a heat spray before curlers or straighteners, and use a paddle brush to lift hair at the roots and inject volume. If you use a curler, comb them afterwards, to give them a more carefree and retro look then ringlets.
2.

Beachy Waves a La Mary Kate Olson
Photo Credit: cokate
I love Mary Kates hair. It's the perfect look for Summer, mixing sexy waves with a carefree, Surfers edge, and it makes whatever she is wearing look kitsch, effortless and cool. Let your hair dry naturally after washing, and spray it with a texturising spray. Then scrunch the ends of your hair, and let it dry into waves. Need a little more oomph? Use some curling irons, and alternate the curls.
3.

Light and Bright Blonde a La Gwyneth Paltrow
Photo Credit: cokate
Gwyneth's light blonde looks great, and really illuminates her face! Achieve the same look by asking your stylist to apply light streaks of a flattering colour through your hair. The difference should be minimal enough to look natural, and the warmer colour will make your face appear more radiant, without losing the blonde colour. Add an edgy effect by starting highlights a few centimetres down the hair.
4.

Bombshell Curves a La Kim Kardashian
Photo Credit: BiggerPictureImages.com
Kim's hair always looks full of life and volume, without looking like its got a life of its own. Copy this by spritizing a volumizing spray over wet roots, and blow drying until its almost dry. Then brush hair using a round brush to add volume, and drying to set the effect. Volumized, shiny hair...perfect!
5.

Super Sleek a La Beyonce
Photo Credit: velouria!
Wherever she is, Beyonce always has sleek and shiny hair which looks great, and makes her look a million dollars. The secret? Regular use of an anti-frizz serum which keeps hair sleek. Apply a thin layer all over the hair, comb through and blow dry. Then straighten, and use a hair spray to keep it straight, if necessary.
6.

Chocolate Coloured Hair a La Katie Holmes
Photo Credit: Maximum Mitch
Katie's gorgeous chocolate coloured hair really makes her look youthful, and gives her skin a radiant glow. Get your stylist to dye your hair chocolate brown, and add some lighter chocolate streaks that fade in to give your hair some extra dimension, and some added radiance.
7.

Punky Bob a La Rihanna
Photo Credit: Capital Radio
Rihanna's gorgeous punky take on the bob has made it a huge hit, and it's so easy to adopt! It's perfect for the Summer, as it'll keep you cool, and it's low maintenance while still being high style! Have it cut with a centre parting, but make sure your stylist knows that you want to be able to wear it on either side too. For reference, Rihanna has her hair very short on the side, but long on top, which gives you lots of hair to play with. Then change your look by curling it, dying it, blow drying, straightening...
8.

70's Shag a La Kristen Stewart
Photo Credit: nuclearwave
Kristen went the whole hog and had a 70's shag, which grew out for this amazing sexy-messy mix which looks divine. Not brave enough to have a full on 70's style? Go for a very choppy, layered look, but make sure you start below the crown to avoid any hint of the mullet. Use a mix of texturising and volumizing sprays, and use pins to clip up random sections for a messy yet chic up do.
I love these styles, and they are so easy to wear! My hair is naturally straight, so I love styling it like Blairs...I haven't got the confidence to wear a bob yet, but I'm always so envious of the women that do. It looks fantastic! Have you found a celeb style thats easy to steal? Please let me know!
Top Photo Credit: Daniel Suarez™
{{#comments_count}} Show Commnents ({{comments_count}}) {{/comments_count}}