7 Ways to Beat the Winter Blahs ...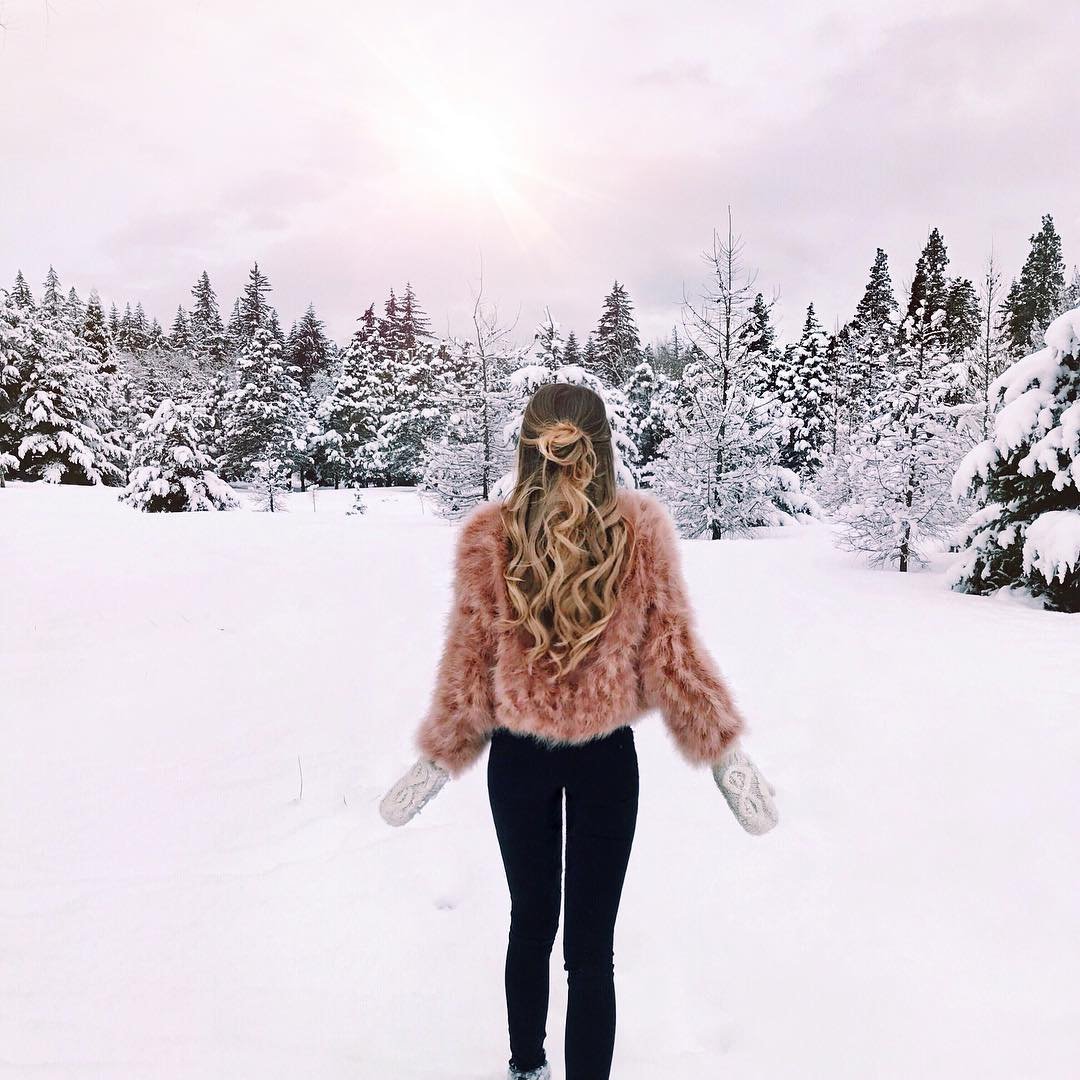 Living in the Midwest, I grew to love winter. But most residents don't sharemy joy for the freezing temperatures and seemingly endless precipitation. Even worse, so many experience a deep mental depression from the lack of sunlight and warmth. While investing in a heat or sun lamp is one prescribed option, I have a few other ways to beat those inevitable "winter blahs."
Winter does NOT mean staying indoors for three or four months. There are a variety of fun outdoor activities to experience: skiing, snowmobiling, and snowshoeing. Make a snowman or have a snowball fight. Go for a run. Dress appropriately, and you'll realize that winter doesn't mean your life is on hiatus.
This chocolaty prize makes all that winter outdoor business all worthwhile. A cup of hot cocoa made with real milk, melted chunks of chocolate, whipped cream and a bunch of gourmet marshmallows warms the tummy as much as the soul. My favorite twist: add a tiny spoonful of butterscotch pudding mix. TRUST ME.
If you MUST hibernate, spend it in your kitchen. Hey, we're in TONS of layers this time of the year anyway, so you might as well enjoy all those baked riches before bikini season hits. Whip up a few batches of cookies, make your own bread or try out some new slow cooker recipes. Bonus: since your oven has been on most of the day, your kitchen will be nice and toasty.
It is so easy in this weather to cuddle under a blanket on a cozy couch in front of a roaring… television. Turn off the boob tube and get lost in a great fictional story. Or discover something – or someone new – in a best-selling biography. This can do wonders for your mood and motivation.
Crafting is a wonderful activity to subside anxious feelings, which so often appear when feeling confined to your home. Finishing a project will give you a sense of accomplishment. An activity like scrapbooking or knitting will help you relax. Hobbies, such as photography or making clothes can uplift your spirits – and cultivate a creative streak.
Living in a converted space, our loft gets quite drafty in the winter. To quell a bit of the chill, I take a bath to warm up my insides – and relax for a just a moment. Call me cheesy, but for the best effect, play some steel drum Caribbean music – and close your eyes and imagine you are somewhere else.
If all else fails, get out of town! If you have frequent seasonal affective disorder, find a condo or apartment to rent for a month or two of every year that is in a warmer climate. Stay with family – or make new friends (who will graciously offer up a couch for a week). Point being, your mood doesn't get any better by complaining about your situation. So, if you are not happy, a change in temperature may do you good.
Yes, I can positively exclaim to you that I love the cold weather and the white stuff and all that winter brings with it (you're more likely to hear me moan in August). It's like that old saying "If you can't beat 'em, join 'em." I decided that regardless of the season – or the thermometer reading – I'm going to enjoy my life year round.
How do YOU beat the winter blahs?
Top Photo Credit: pixelmama
{{#comments_count}} Show Commnents ({{comments_count}}) {{/comments_count}}