7 Tips for Wrapping Holiday Gifts …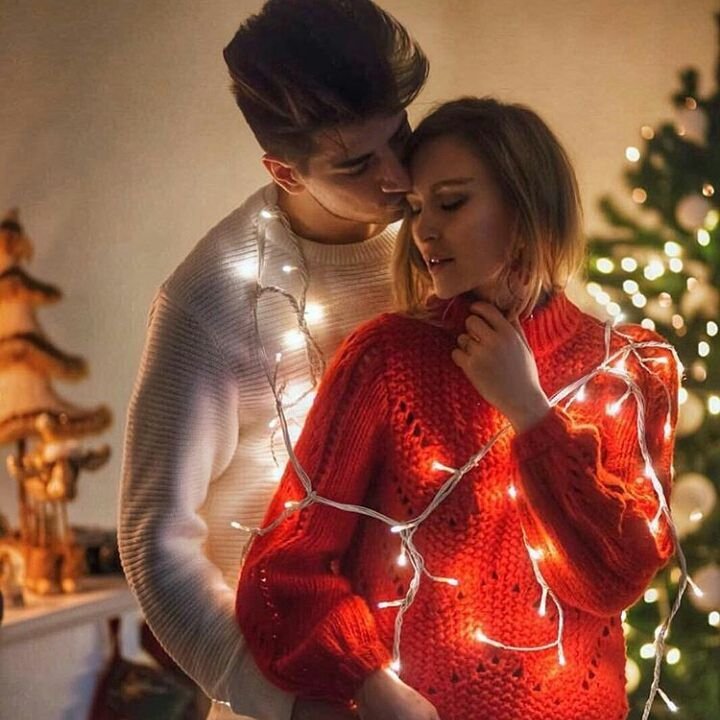 I love almost everything about the holidays — the hustle and bustle, the decorations, the shopping, the snow, spending time with friends and family — but I'm not so fond of wrapping gifts. Over the past few years, though, I've developed a system, and now it's not nearly as bad as it used to be, when I'd flounder to wrap everything on Christmas Eve and end up with paper cuts and finally decide to just use gift bags for everything. Here are 7 tips for wrapping holiday gifts.
There's nothing worse than realizing, on Christmas Eve, that you have a massive pile of gifts to wrap within about an hour. Wrap the gifts (and label them) as you buy them, so you're not intimidated when you have to wrap them all at once. Don't procrastinate! The longer you wait to start wrapping, the worse it will be.
2.

You Get What You Pay for
So you've just spent eight minutes wrapping your boyfriend's "big" gift, and when you're attaching the bow, the cheap paper you used ripped. Shoot! Unfortunately, when it comes to wrapping paper, you get what you pay for. You'll pay a little more for the good paper, but it's with it when you only have to wrap your gifts once, not twice. Trust me.
If you're giving something that already comes in a box or a bag, why waste paper and tape wrapping it again? Add a ribbon, bow, or gift tag, and leave it at that! It's better for the environment and your sanity.
Don't start wrapping anything until you're sure you have everything you need: paper, tape, scissors, gift labels, and a pen. If you have other finishing items, like ribbons and bows and stickers, grab those too. Once you have everything gathered, you can start!
Make sure you have a cleared space to wrap all of your gifts. The dining room table is ideal, since it's flat and large, but if it's covered with piles of bills, magazines, and the like, then you need to clear everything off before you start, or you risk wrapping "bonus" items with your gifts, or worse, cutting things up by accident when you're cutting the wrapping paper. I've done that. Not fun.
Get into a festive, gift-wrapping mood by listening to some classic or updated holiday music. My favorites are Death Cab for Cutie's "Baby Please Come Home," Nat King Cole's "Christmas Song," Nevershoutnever's "30days," and Jack Johnson's version of "Rudolph the Red-Nosed Reindeer."
You may think you'll remember who is supposed to get the gift in the blue penguin paper with the white ribbon, but why risk it? Label every gift, just to be sure, or at least ink an initial in an inconspicuous spot. After all, you wouldn't want great aunt Jenny to end up with the iPad you bought for your boyfriend while he gets stuck with her cookie cutters!
Try these tips to see if you can turn gift wrapping insanity to an actual somewhat enjoyable process… it worked for me! Now I actually almost look forward to it, especially since I've started wrapping them as soon as I buy them. Bonus: when you wrap them as you buy them, you also thwart nosey boyfriends and little kids who might try to peek at their gifts and ruin their holiday surprises! Do you love or loathe wrapping gifts? Why? Do you have any gift wrapping tips or advice to share?
Top Photo Credit: ideas4christmas2010
{{#comments_count}} Show Commnents ({{comments_count}}) {{/comments_count}}