7 Things You'll Miss about Winter ...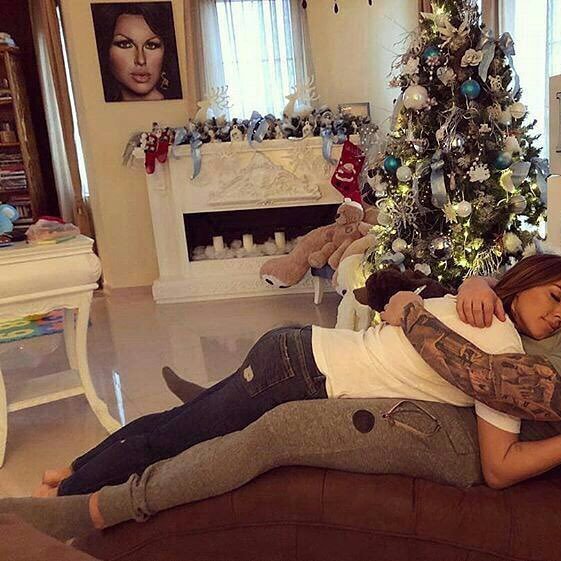 We all get kind of over winter while it's here: the rain, the cold and the constant covering up. But I'll bet that once it's gone and the sun is firmly back in the sky, there'll be little things about the icy months that you'll think about nostalgically. I've had a think and put together my own list of 7 things to miss about winter.
Unless you're a super prepared summer sun worshipper and you've been bronzing it up on a sun bed since winter first rolled around, chances are that you're looking a little peaky. And it's not only skin tone that's a problem: in winter, let's be honest, most of the girls I know let their shaving and leg waxing routines lapse a little. There's always a period at the beginning of summer when I think a lot of us wish we could go on wearing our trusty tights; getting winter legs in shape can be quite task!
There are few things more comforting that a steaming mug of hot chocolate on an icy day, complete with froth and plenty of marshmallows. While summer certainly has it's own set of great beverages, I always kind of miss that soothing, chocolatey warmth.
This is a big one for me. I love boots. It's kind of a problem … I have to force myself to buy other (less warm) shoes. While I'm also a big fan of summer and sandals, I'm always pretty sad that those gorgeous suede ankle tappers have to stay in the cupboard.
That it's super cold outside is the perfect excuse for spending a day curled up on the couch with a big bag of treats. When the weather's being gorgeous, vegging is just not the same. There's always a sense of guilt attached, as if you're wasting the opportunity to spend time in the sun.
In summer, it's just too hot for red wine. Oaky chardonnays and crisp chenin blanc's are fab, but there's something special about a really rich, fruity glass of merlot in the evening.
Most of us tend to gain a little weight in winter and that's usually okay because winter style is pretty forgiving. We can dress in flattering layers and get away with roomier, drapey outfits: basically, it's cold so covering up is pretty necessary. Making the transition to skimpier, summer style is not always easy.
In winter, we're rarely required to wear a bikini. For some of us this means carbs are back on the menu! As I've said, a few extra pounds don't matter so much in winter . Don't get me wrong, I'm not suggesting we all binge from the second the temperature starts to drop, but a little comfort eating here and there is okay.
That's my list of 7 things to miss about winter. What do you think? Do you get nostalgic for the cold? Or are you a summer person through and through?
Top Photo Credit: Jan Tik
{{#comments_count}} Show Commnents ({{comments_count}}) {{/comments_count}}