7 Makeup Tips for Neutral Eyes ...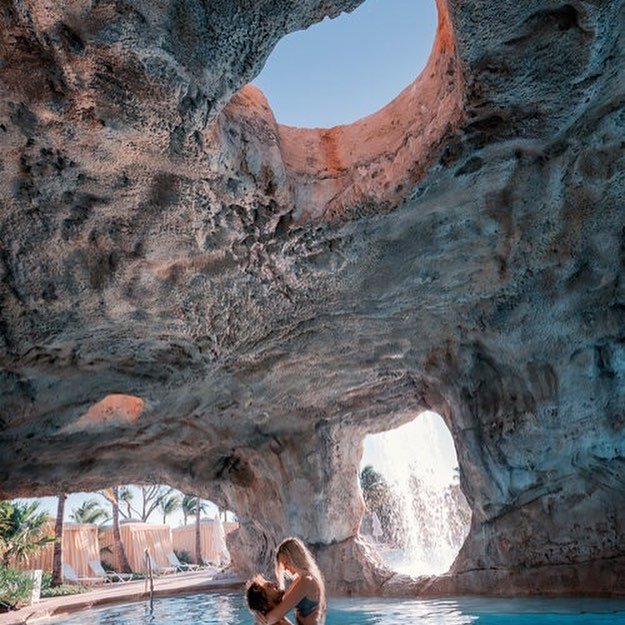 Here is the situation – It's 3 o'clock in the morning, my exam is taking place in exactly 4 hours and, honestly, I'm not even sure I'll have the time to go through all the questions before it, yet alone get some sleep! Being fresh and rested is definitely something I won't be (yup, I'm the "last minute" kind of gal) and, since this is the situation that repeats approximately 2 times a month, I'm always on the lookout for new, better ways to create a "no makeup, with makeup" look. This look is perfect for daytime, times when you look terrible (like me now) and all those moments when you want to look great but you are afraid darker colors would be too much. So, without further ado, I present you my ABC's of this look:
1.

Prepare Your Eyes with a Concealer
Every masterpiece starts with a clean canvas and a person willing to do its magic on it. The eyes are the canvas you will be working on so prepping them with a concealer is the first and the most important step. I use a sort of an "all-over" concealer that covers up dark circles, brightens up the eyelids and acts as eyeshadow base. So, the point of applying concealer is to create a light, silky smooth surface on which you can start doing your magic on.
2.

Pick an Eye Shadow Palette in Neutral Tones
The key to a perfect neutral look is picking the eye shadow palette that's ideal for your skin tone and type. Now, if the whole make-up world is still a relatively new thing for you, some of the ready matched pallets would be the best choice. I love make up and have gotten pretty good at blending, shading and creating different looks so I like to make my own palette by combining colors I like and think will go good with my skin tone.
3.

Go Easy on the Darker Colors
Trying to create a neutral look doesn't mean you have to give up shading and smoky eyes. The only difference is the choice of colors so, if you are using black, gray and shimmering white to create those glam, smoky eyes, keep the technique and just switch to a more natural eye shadow palette. So, go neutral on the whole eyelid, then use light brown or soft gray to accent the shape of your eyes and cover up little imperfections like droopy or sad eyes, blend those colors using clean blender brush and there you go! All done!
4.

Shimmering, Translucent Powder
Have you ever noticed how, when you have enough sleep, your eyes have that natural glow? Nothing can replace that, of course, but here's one trick I picked up that helps me fake the glow in times when I need to look great but I haven't had much rest–shimmering powder! It's light, has that natural sparkle and all it takes is to apply just a little bit of it on the center of your eyelid and blend it with a few brush strokes. Works like a charm!
5.

Let the Lash Curler do It's Magic
This practical thingy is something you should definitely have in your makeup bag in order to get the most out of natural look. Remember, we are trying to look like we have very little makeup on and that means we just can't slap three coats of mascara and expect to get away with it. That's where the lash curler fits in – just curl the lashes, apply one thin coat of mascara to keep them curled and voila! The lashes look longer, have great shape and still appear quite natural!
6.

Use Brown or Clear Mascara
The whole point of neutral look is to accent the things you already have. Therefore, using black mascara would be too much, considering the fact that your eyes should look like you have very little make-up on. So, if you have been blessed with long and dark lashes, just curl them and use clear, nourishing mascara, if not, use the brown one.
7.

Use White Eyepencil to Get Bigger Eyes
Ever wondered how Beyonce manages to have those huge, wonderful, radiating eyes even when she's on tour and she can't get enough sleep? Well, here is the trick her make-up artist uses to create the effect of bigger eyes – white eye pencil. This little thingy is going to help you have a set of stunning eyes and the look that says, "I've had my fair share of beauty sleep" even if you had to stay up late! The trick is to apply white eye pencil all over you lower waterline, just like you apply the black one for a dark, smoky look. White pencil covers that purplish-grayish waterline color and makes the eyes appear bigger.
Well, that's all I have to suggest for this look so hope you like it and find it useful. However, I would really like to hear about your own make-up tricks and ideas. Is there a special something you like to use? Or a specific neutral eyeshadow palette you would like to suggest?
Top Photo Credit: ookikioo
{{#comments_count}} Show Commnents ({{comments_count}}) {{/comments_count}}