Who says Celebrity Hair Styles have to cost a lot of money or take up a lot of your time? We spoke with SocialButterflySalon.com blog editors, Millie & Tammy to get the 7 Hottest Celebrity Hair**** Styles and want to give you some tips and tricks on how to get it and work it!
---
1

The Tousled Look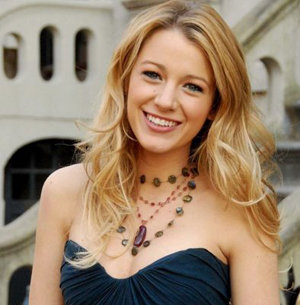 Blake Lively, Gisele Bundchen and Kim Kardashian all love the tousled look! And why not considering how easy it is to create and how sexy it looks. So how does one achieve this popular look?
Wash your hair with a voulmizing shampoo. Once rinsed, spread volumizing mousse evenly through wet hair and finger comb it. Towel dry hair. Try not to use a blow dryer because that will straighten your hair and take away the natural look. Once the hair is almost completely dry, take a mid-sized curling iron and wrap some of your hair around it, hold for 15 seconds, release and let it cool. Loosen the curls with your fingers.
If you'd rather not use heat, try medium-sized curlers when your hair is still damp. Allow them to dry and then remove the curlers. Separate the curlers with your fingers. Finish with a lightweight hairspray, styling wax or balm. And viola! Hey, Blake Lively has made this look famous and who doesn't want their 15 minutes.
---
2

Bangs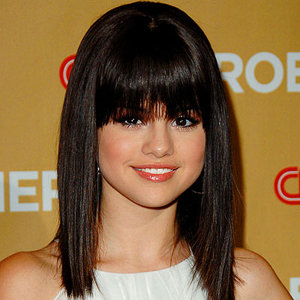 Want to take away 5 years instantly away from your age…uhh YES?! Ask your stylist for some bangs! Just make sure to ask for chunky, thick bangs that are right above your lashes. Usually very inexpensive to get...$5 - $20 tops… Bang(s) for your buck?
---
3

The Long Bob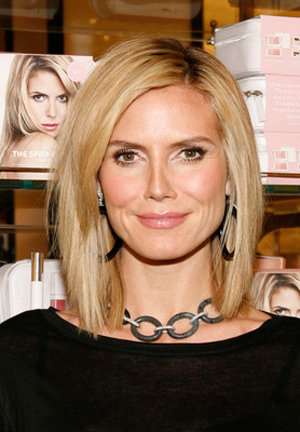 This is a great look for both curly and straight hair. Use your fingers to style and add some leave-in conditioner or hair balm and air dry to bring out the oomph factor of this fun and easy-going cut. The best part about the long bob is that it's a low-maintenance cut with a high-fashion look…
---
4

Finger Waves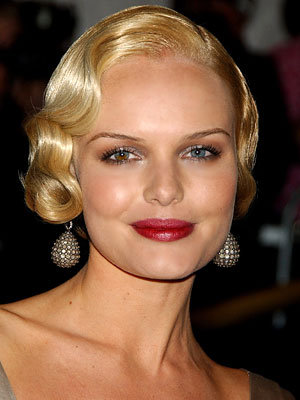 Ok, you'd have to get this done at a salon, but that's okay since this is not an everyday look, but oh-so-great for special occasions. I really think it is a classy, sassy, hot as hell look and all of us can pull it off, whether you have short hair or long locks…
---
5

Pompadour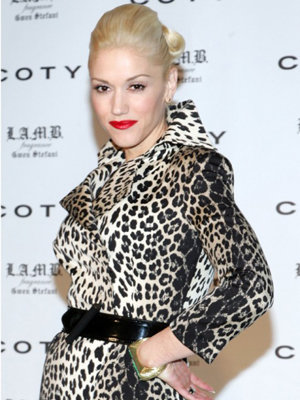 Gwen Stephanie is the pompadour queen! I am totally into this high fashion look! I love doing a pompadour with a long bang that is growing out, especially during that in-between stage. Use a comb to tease, add some light hair spray and poof you are there! The more you tease and spray, the more height you can gain. Aim for the skies!
---
6

Faux Hawk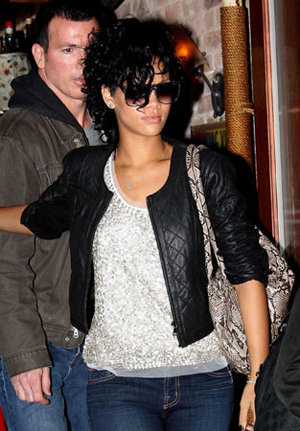 This very exciting look is all over the place. Rihanna proves this is a sexy look for men and women too. You can create this look with short and long hair. Basically…you take the left & right sides of your hair as if you were going to make a pony tail, except you leave out the middle of your hair.
You can use 2 bobby pins and place them in opposite directions like an "X" then tease the middle hair and add some hair spray. Smooth out the now lifted hair and comb right over the center. Very Punk chic!
---
7

Half–Shaved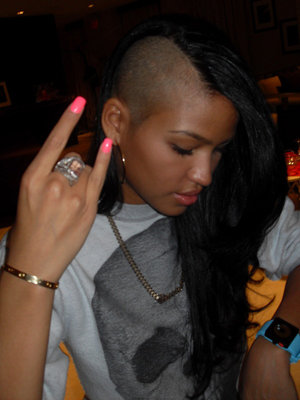 This latest buzz cut is only for the brave of heart! Now if you work in a conservative environment, this might not be the best option but, if you can rock it out at work then hello world, I am fabulous! Go for it. Kidz I wouldn't try this at home. Go to your stylist and ask for this Cassie inspired look!
I am personally just loving the tousled look, and what about you? What's your favorite celebrity hair style?
More
---
Comments
Popular
Recent