I've never met a child who didn't love building and playing with LEGO blocks. That includes me, of course. There are so many LEGO sets, though, that you may not know which one(s) to give as a gift this holiday season. It's overwhelming! But I've done some online shopping, and have found so many great ones that would be perfect gifts for the little architect on your list. Here are 7 fun LEGO toys for 2010…
---
1

LEGO City Advent Calendar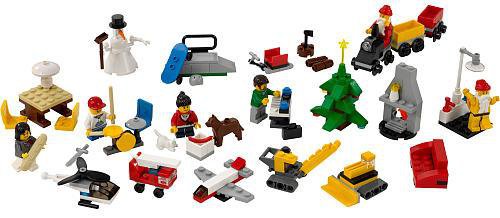 Price: $34.99 at toysrus.com
This is my all-time favorite LEGO gift to give during the holidays, but of course, it has to be given BEFORE December, so I give it to my daughter and nephews on Thanksgiving. There's a small LEGO toy to be assembled for each of the 24 days of Christmas, from a snowman to a bulldozer to a Christmas tree. It's so much more fun than the cardboard advent calendars, and they can build the toys, and play with them, over and over again!
---
2

LEGO Star Wars Death Star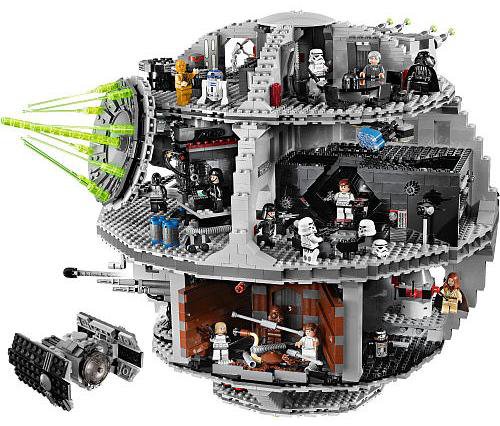 Price: $399.99 at toysrus.com
This is far and away the most elaborate and detailed LEGO set I've ever seen, with over 3,800 pieces and a cast of LEGO characters exclusive to this set (like Luke and Hans dressed as Storm Troopers). It has literally dozens of moving parts, and features various scenes from the Star Wars movies, like the trash compactor and droid maintenance facilities. Amazing!
3

LEGO City Cargo Train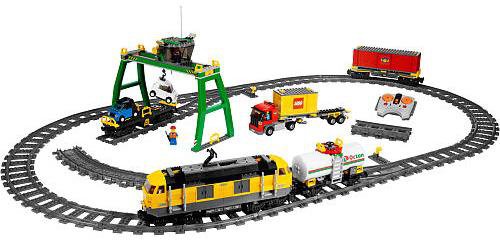 Price: $179.99 at toysrus.com
Any little guy (or girl) who's fascinated with trains will love this set. It contains 4 mini-figures and everything you need to build a working train! To build the whole thing, you'll need to use all of the 839 pieces, and a lot of patience. Add other LEGO characters and sets to make an entire shipping center or a little town!
---
4

LEGO Pirates Brickbeard's Bounty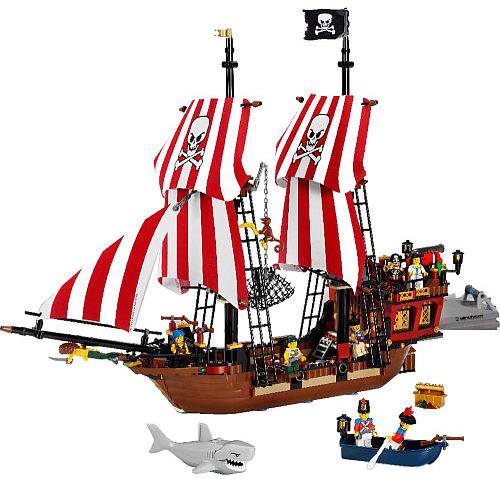 Price: $104.99 at toysrus.com
What little boy hasn't dreamt of being a pirate, sailing the seven seas in pursuit of buried treasure? This play set, exclusive to Toys R Us, may be the next best thing to being a real pirate, with 4 pirates, 2 soldiers, a damsel in distress, and a cast of animals to round out the crew. The ship is so detailed, and there are so many play pieces, it's sure to provide hours of entrainment to your little scallywag!
---
5

LEGO Harry Potter Hogwart's Castle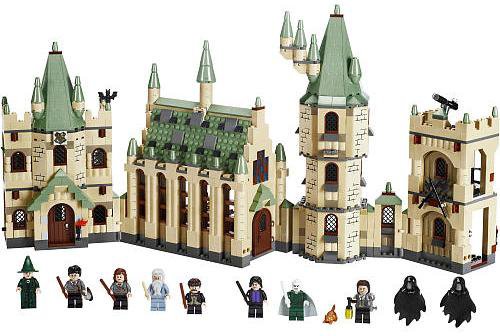 Price: $149.99 at toysrus.com
There are so many LEGO Harry Potter sets, all careful re-creations of important scenes from the books and movies, but this one's my favorite. Put all of them together, from Hagrid's Hut to the Quidditch Field to Hogwart's Castle to The Burrows, and your little one can reenact all of their favorite parts of the tremendously popular series.
---
6

LEGO Pharoah's Quest Scorpion Pyramid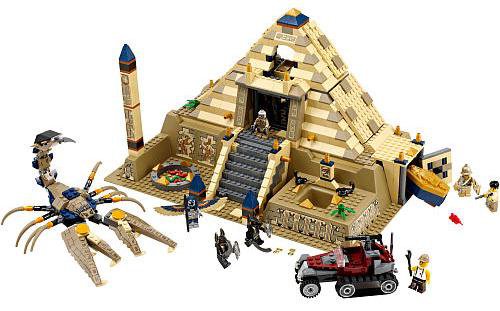 Price: $109.99 at toysrus.com
Is your little one a budding explorer, inspired by Indiana Jones and the Tomb Raider and the Mummy? Then this is the LEGO play set at the top of their holiday wish list. It's a pyramid, complete with mummies, explorers, and an evil Pharaoh bent on world domination. I love that this pyramid, once assembled, even has booby-traps and sliding doors.
---
7

LEGO Duplo LEGOVille Airport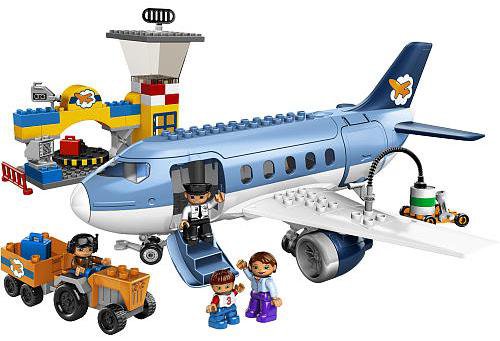 Price: $89.99 at toysrus.com
Why m daughter was little, she loved LEGO blocks, but they were a choking hazard, and too small for her little hands to maneuver. That's why we chose LEGO Duplo blocks instead, larger versions of the classics. This set was one of her favorites, with a little plane, mom and baby, and a pilot, too. She played with it for hours, and your littlest one will love it, too!
---
8

LEGO Racers Street Extreme
Price: $79.99 at toysrus.com
This LEGO set is a must-have for any little man who loves race cars. The set comes in a carry case, and can be connected with another set for an even bigger race track! Each set contains 3 street racers, a police car, a tow truck, and a helicopter, as well as everything your little one will need to construct the coolest race track ever.
Those are the best LEGO sets for this holiday season, but there are so many more, so there's sure to be a themed play set perfect for every little one on your shopping list! Which of these LEGO sets do you think your little one will like best, and why? Or is there another one you know they'll want more?
---
Comments
Popular
Related
Recent