A party, a magician was producing egg after egg from a little boy's ear.
"There!" he said proudly. "I bet your Mum can't produce eggs without hens, can she?"
"Oh yes, she can," said the boy. "She keeps ducks." LOL!
That being said, I think it is time to see what seven eggy recipes we have on our plate for today!
---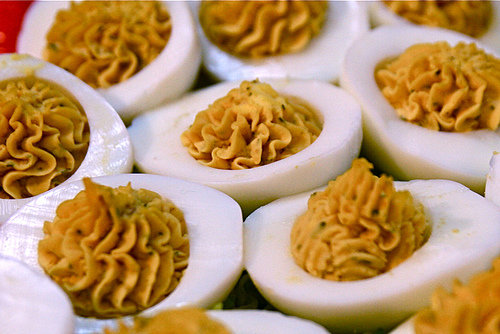 Photo Credit: stevendepolo
Deviled eggs seem to be a popular thing to take to pot-luck meals and such. And why not? They are so good! So why not go buy you a few dozen eggs and take some deviled eggs to your family's thanksgiving meal?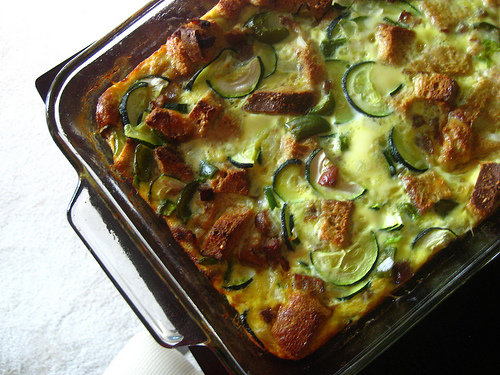 Photo Credit: jacqui | happy jack eats
There are so many different ingredients for the breakfast casserole and this recipe allows you to pick and choose! All the must-haves consist of is eggs, milk and a few other ingredients. So, whether you have a picky family or not, you are sure to make everyone happy with this dish!
---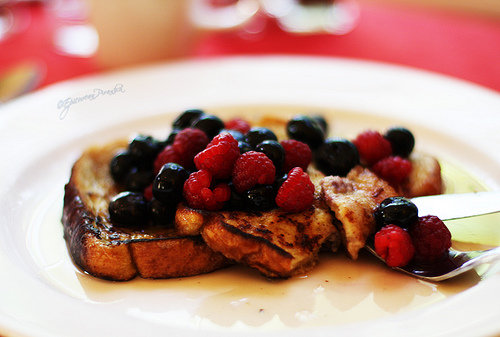 Photo Credit: ©EpicureanPiranha
Yummy! The taste of french toast and fresh fruit in the morning is a sure way to get me ready to start my day! I love french toast with lots of cinnimon and syrup! Help yourself to this recipe!
---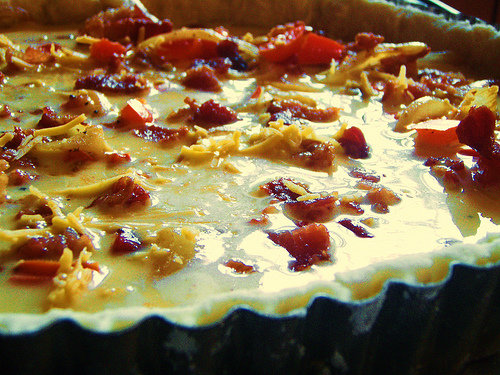 Photo Credit: taleitalei
Just the sound of this dish is tasty. And you should definitely try this recipe! It looks beautiful and tastes even better!
---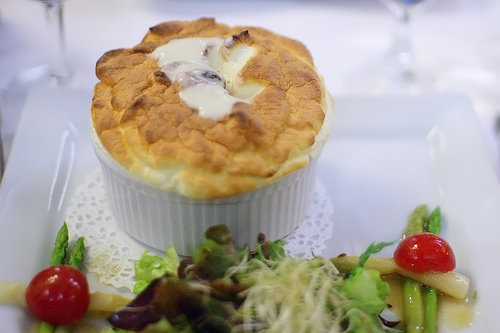 Photo Credit: Vo's Photos
I have never been brave enough to try to make one of these, but after reading this article, I am very tempted to! She gives detailed instructions as to how to get the perfect soufflé! Impress your guests next time with this scrumtious treat!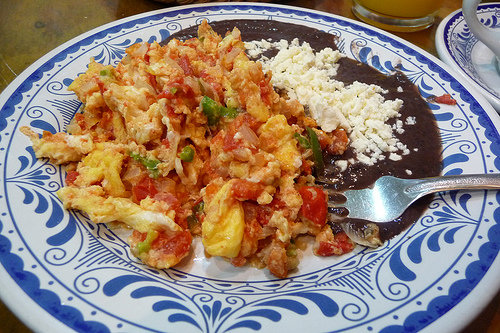 Photo Credit: y e k n a
Ah, the love for the mexican foods. Mexican food has to be one of my favorite cultural food choices ever. Spice up the home life with this delicious choice!
---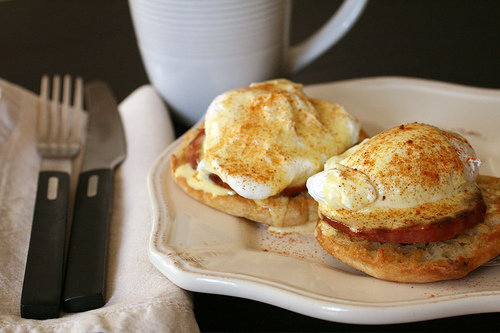 Photo Credit: thebittenword.com
Eggs benedict is one of the more classy ways to fix up some eggs. This recipe is the perfect way to let someone know you truly care about them! You might aught to try a practice run, first, though!
With an egg, egg here, and an egg, egg there, here an egg, there an egg, I belive we have all the eggy recipes we need to keep us cracking up for a while! Enjoy your eggs!
Top Photo Credit: Pockafwye
---
Comments
Popular
Related
Recent