School started six weeks ago, and already my first-grader has outgrown the coat I bought for back-to-school. So I've been searching for a cute new coat for her, one that's warm but fashionable, one she can wear for at least the next two months! Here are 7 cute jackets for your little girl (and mine!)…
1

Justice for Girls Puffer Coat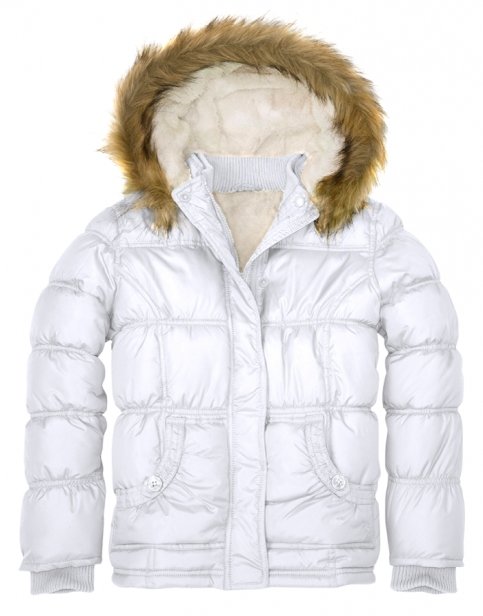 Price: $64.90 at shopjustice.com
So cute and so toasty warm! This puffer coat has a detachable hood and comes in every color you can imagine (well, six of them anyway)… choose form white, blue, green, pink, purple, or brown). Perfect for afternoons deeply entrenched in a snowball fight…
2

Justice for Girls Fashion Toggle Coat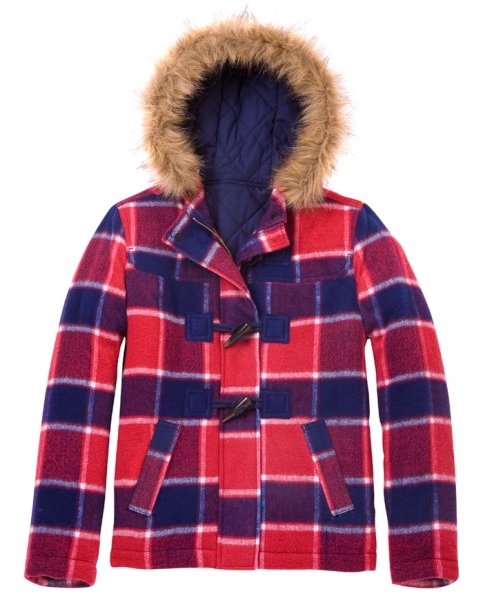 Price: $59.90 at shopjustice.com
Which is more chic, plaid or black? I would say, based on what I've seen on the catwalks and in the shops, they're both very trendy. But you and your little princess will have to choose, and with these two adorable coats, it's not going to be easy! I prefer the plaid because the bright colors will look so cute with denim… but the basic black is so versatile, too!
3

Justice for Girls Animal Swing Coat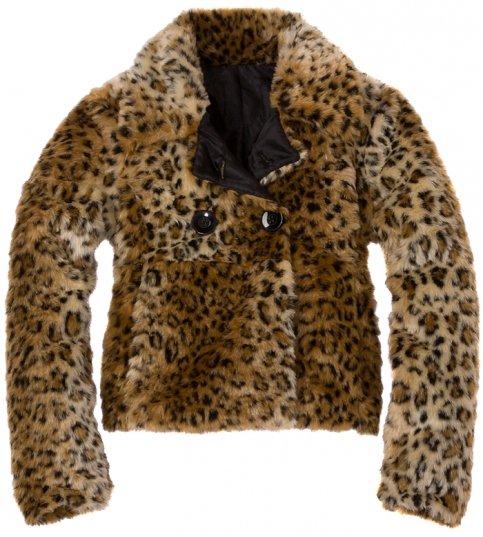 Price: $56.90 at shopjustice.com
This coat is so chic, so luxurious, I wish they made it in my size. I actually did try one on, since they do come as large as size 16/18… but it was too short. Woe is me! But… my little girl looks adorable in it, especially with her tall black boots and cute flannel jumper.
4

Justice for Girls Party Coat with Bow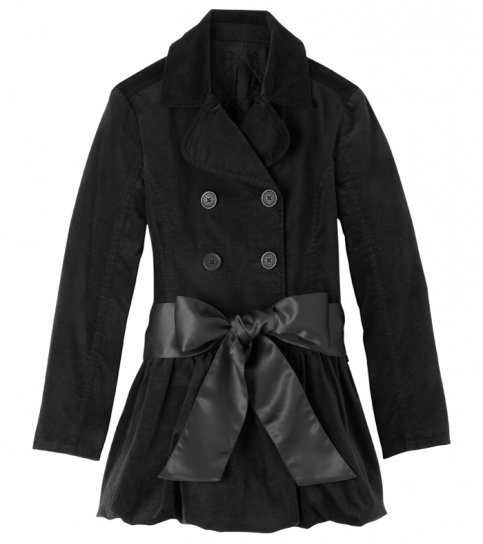 Price: $59.90 at shopjustice.com
I once had a jacket very much like this, only without the chic bow. This would be so perfect for wearing over dresses at Thanksgiving or Christmas, or even just for dressy little girl birthday parties! Best of all, it's machine washable, which is a must with little girl's clothes.
5

Justice for Girls Motorcycle Jacket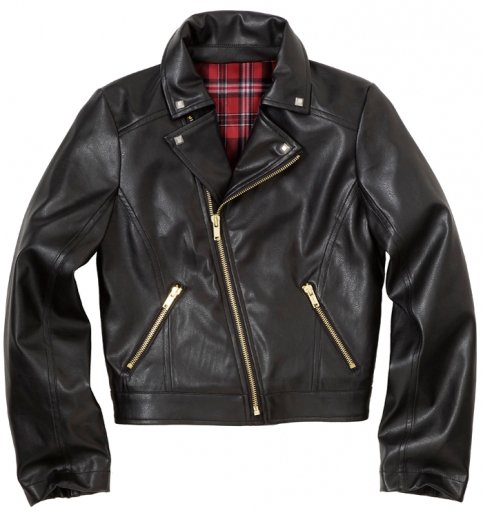 Price: $56.90 at shopjustice.com
This is my favorite "fun" jacket, not warm enough to wear all winter long, but so cute it's hard to resist. Pair this with a dainty flowered dress and cute boots, or with skinny jeans and a graphic tee. So cute, in a very "bad girl" sort of way.
6

Justice for Girls Military Jacket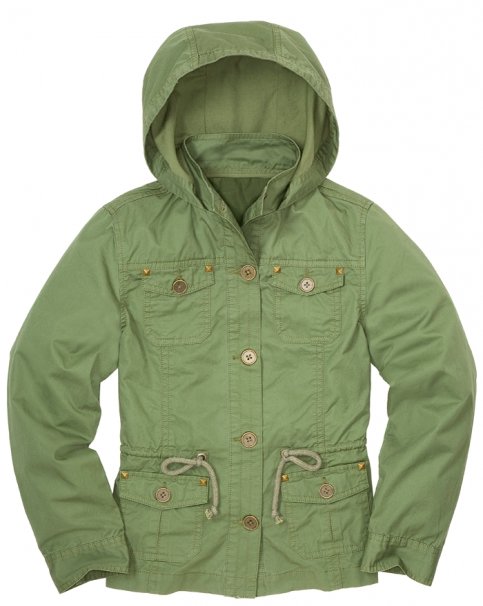 Price: $46.90 at shopjustice.com
Military-inspired gear is so on trend right now, and not just for us big girls. Your little fashionista can wear the look too, with this adorable jacket. It's available in green or tan, and would look so cute layered over patterned leggings and a long tunic.
7

Justice for Girls Puffer Vest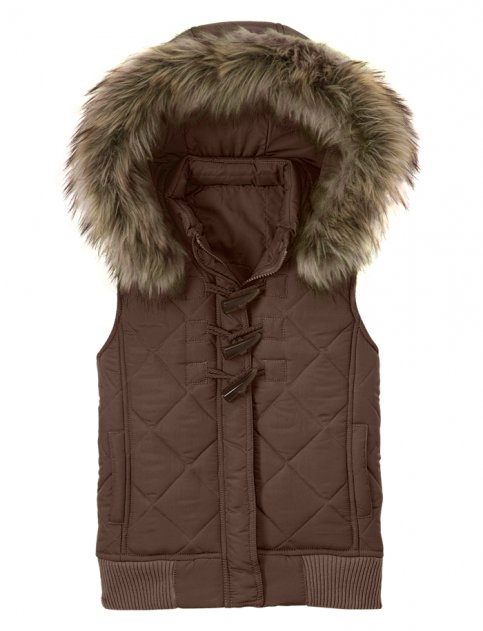 Price: $39.90 at shopjustice.com
Sometimes, especially in the fall, a little girl doesn't need a big thick coat, and a vest will do nicely instead. This one's adorable and warm, the perfect combination! It's available in four hot colors (brown, cream or bright pink or green) with a cute furry edging on the hood.
I've consulted my daughter, and she's told me she'd like four of these, right away, please. Maybe it's best if you choose which one you like best, and present it to your little girl without asking her to choose. Which one of these coats do you like best? Which do you think your princess will like, and how will she wear it? Please let me know!