7 Colorful Punch Recipes ...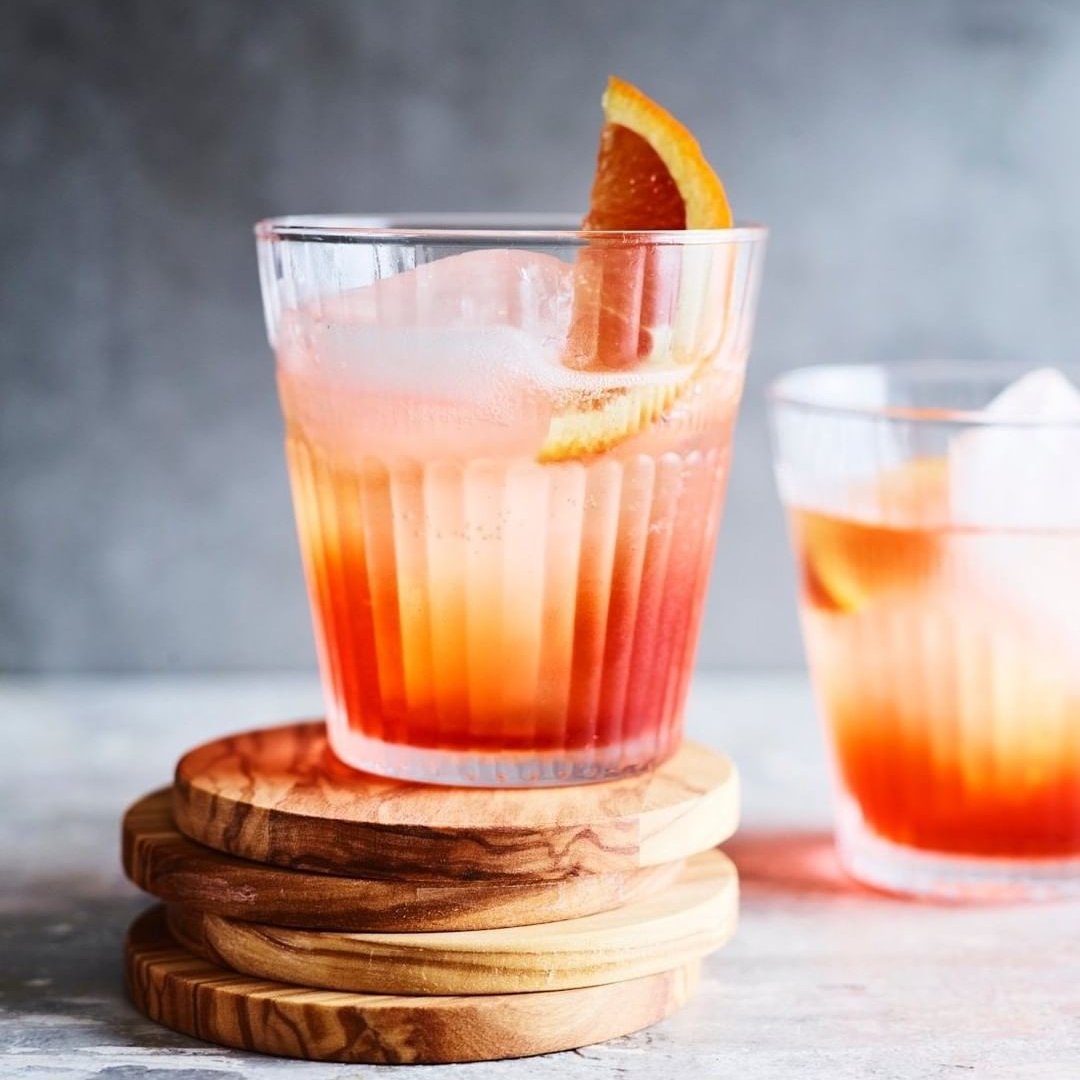 Ideal for all occasions and festivities from baby showers to weddings and themed parties, punch has been the most popular drink of many generations. I absolutely love it and I'm a real fanatic when it comes to collecting and trying out new punch recipes. Now, this stalker knows hosting a party requires a lot of work so the following list won't be long but contain only the great-tasting, easy to make, time and money saving ones instead. Have fun ladies- here's my list of 7 different, colorful punches for all seasons:
Photo Credit: Pink Sherbet Photography
Surprise your little princess by preparing this special drink for her birthday! It requires only 2 ingredients and the preparation itself is a piece of cake. No special tips or tricks and no need for early planning, just mix two 2L bottles of Sprite or 7UP with ½ gallon of raspberry sherbet and you are done. I do have one tip for making this punch extra special, thought, and that's lacing the glasses with pink popping candies. Mmmm! Yummy and crazy!
Photo Credit: colodio
If you ever decide to host a blue-themed baby shower, make sure you remember this one. The preparation is rather simple and you'll need the following: 2 packages of blue cool aid, 2 cans of Bacardi Pina Kolada, 1liter of club soda, sugar to taste and 2 cups of cold water. Mix everything except club soda and chill until it's time to serve. Then just add soda, mix again and the punch is ready.
Photo Credit: Darwin Bell
Another alcohol-free, easy to make punch perfect for all Coke fans. All you need is coke and lemonade in equal amounts and some crushed ice. Now, correct me if I'm wrong, but I think most people have Coke and lemons at all times. That's why this punch is so great – you can plan it ahead and get the stuff you need to make it or quickly scramble it when unexpected guests come knocking on your door. Your 2L Coke bottle is half-empty? No problem! It only takes two lemons and 6 table spoons of sugar to make a whole liter of lemonade which you will mix with the liter of Coke you have. Add some crushed ice, decorate and serve!
4.

Peppermint Green Punch
Photo Credit: sea turtle
Summer parties absolutely require something refreshing, cold and peppermint-y so why not give this wacky-colored punch a shot? You'll need 1 gallon of vanilla ice-cream, 3-4 liters of Sprite or 7UP, some peppermint extract and green food coloring. Let the ice-cream melt a bit and then slowly add the rest of the ingredients until you get the desired taste and color. Simple and yet so effective!
Photo Credit: sweetbeetandgreenbean
Here's one light treat to give your Christmas spirit a little boost. This eggnog version tastes as great as the original recipe but it doesn't contain any eggs or cream so it's not only easier to make but lower in calories and easier to preserve too! The recipe goes like this: 1 cup of sugar, 1 cup of dark rum, ½ cup of brandy, 2 table spoons of vanilla flavor, ½ gallon of milk. If you wish to spice things up a bit, add grated nutmeg on top or, if you are not sure about it, serve separately.
Photo Credit: Lili Vieira de Carvalho
Cold days are apparently running late this year but don't let that fool you! They will come and, when they do, it's good to welcome them with a warm, aromatic drink in our hands. May I suggest this tasty punch? Let me give you a fair warning– it does involve a bit of cooking and mixing but it's definitely worth it! So, you will need 4 cups of raspberry or cranberry juice, 2 cups of mushy mixed fruit juice, 1 table spoon of allspice mixture, 2 teabags of spicy orange tea, 1 cinnamon stick, grated skin of 6 lemons, ¼ cup of dried cranberries and just as much of dried, chopped apricots, and 2 table spoons of sugar.
Combine everything except dried cranberries, dried apricots and sugar into a large cooking dish (preferably a saucepan) and cook on low-medium fire for 30 minutes. Let the mixture cool down for 30 minutes, strain and keep only the liquid part. Now you have to add dried fruits and sugar, return the mixture in the saucepan and cook for another 30 minutes. All done!
Photo Credit: KayVee.INC
The recipe for this punch is a "piece of cake" so I could definitely imagine it being served with one or even some fresh baked cookies. But let me get down to business and specify the ingredients list – 2 quarts of strawberry milk, ¼ teaspoon vanilla extract, ½ gallon of strawberry ice-cream. Now, does this sound tasty or what?
Do you like punches and what are your favorite ones? I love them all- warm, cold, the ones that contain alcohol and the ones that don't. Tell me how do you like these recipes and feel free to add some of your own too. We can never have too much of punch recipes anyway!
Top Photo Credit: Pink Sherbet Photography
{{#comments_count}} Show Commnents ({{comments_count}}) {{/comments_count}}