COMMENT
A belt is one of the most useful accessories that a woman can have. You can use a belt to transform any outfit, from a simple white blouse to that little black dress. If you are looking for ways to reinvent your wardrobe, it is time to invest in some great belts. Here are 7 beautiful belts to spice up your wardrobe this spring.
1. Cobblestone Belt

With a chic oversized buckle, this stone grey belt will take the simplest outfit to total sophistication. This belt is easily adjustable and can be worn with anything, from jeans to the more formal office wear.
2. No Predica-Mint Belt
If your wardrobe feels a little drab, this belt will brighten it up in a hurry! The mint green color will pop against white, black, brown, pink, or even gray. The silver buckle and matching studs add an element of fun to the look.
3. The Shoe-in Belt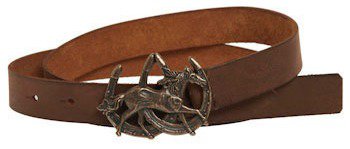 Check out the Shoe-In belt if you are a true cowgirl at heart. This belt is eye catching and it will be a great conversation piece no matter where you go. Pair it with your favorite jeans and a button up top. If you want to really look the part, add some matching cowgirl boots.
4. Rapunzel Belt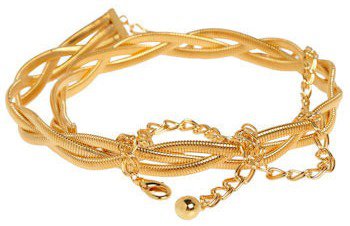 The Rapunzel belt is flashy and fun. Perfect for a night out with the girls, you could wear it with nearly anything to add some glam to your look. This belt would be pretty when layered on top of a little black dress and paired with some flashy heels.
5. Chocolate Icing Piping Belt

The chocolate icing belt is styled with a thick width to conceal problem areas in the midsection. The intricate pattern adds a layer of detail to plain tops or dresses, so you can quickly transform those old pieces that have been hanging in the back of your closet for ages. The rich brown color is hot this season, especially paired with pretty lavenders and pinks.
6. The Tusk at Hand Belt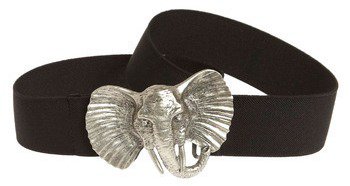 If you want a completely original look, go for this pretty belt. With an elephant emblem on the front, this belt is a fun way to change up your look. You could wear it with a black sweater dress or pair it with jeans and an animal print top. The possibilities are endless!
7. Acanthus Belt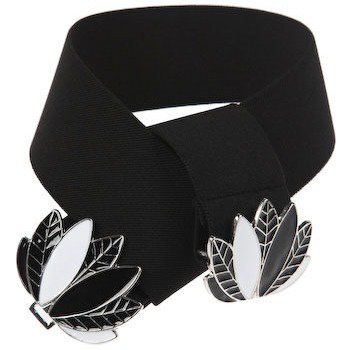 The intricate leaves of the acanthus belt make it a good choice for women who want to up the glam in their everyday wardrobes. The pretty black, ivory, and silver color scheme would work with so many items. It would be adorable with a business suit to give an added splash of color.
Today's belts are about more than practicality. You can change your look and update your style by adding a cute belt to your outfits. When you view these 7 beautiful belts to spice up your wardrobe, you are sure to find one that would work for you! What is your favorite way to wear a belt?
7 Ways Men Tease the Women They like ...