I don't know about you but summer is synonymous to the beach where I'm from. Students have the sun, surf, and sand in mind as they are finishing their last exams. All they can talk about are which beaches to hit with their family and friends as the last minutes of the last day of classes slowly pass by. If you're one of these wannabe beach bums, don't forget to bring the following to the beach this summer. These are what you should stuff in your beach tote if you want your getaway to be picture-perfect and memorable:
1

Something to Cover Your Head with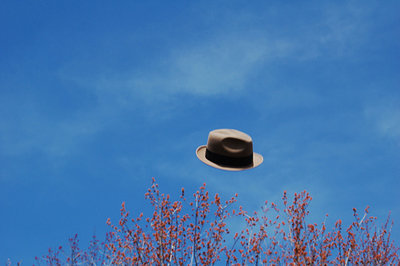 Photo by: Robert C
Fedora hats are being peddled on the streets in my city. Sadly, my boyfriend and I have yet to meet these peddlers. I have been itching to buy one of these since the summer started. If you want to look positively cool at the beach this summer, you must buy one before you hit the road. If you already have one, you can always get another that matches the color of your bikini. Or a wide-brimmed hat with fun prints. The ones featured on this post might give you a better idea about what style to get.
2

Something to Cover Your Eyes with

Summer or not, I cannot go out without my ever reliable sunnies. The cat eye styles featured by Erika here are fabulous. My personal favorite is the pink Charlotte Russe pair. The color is just yummy and seems to hint of unforgettable times at the beach with your girlfriends. There are other styles of sunnies for you to choose from but these cat eye pairs are too delicious to pass up.
3

Something to Protect Your Skin with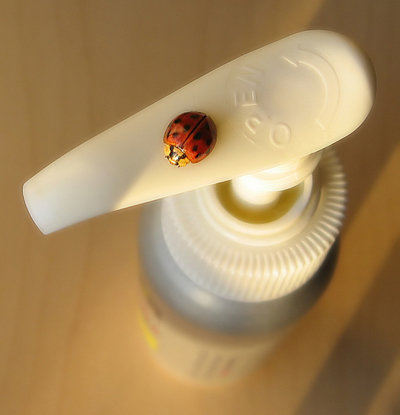 Photo by: Michael T. Gilbert
I used to hate going to the beach because I hate getting sunburned. But I have discovered the magic that is sunscreen and I can spend all day at the beach even if the sun itself lounged beside me on the sand. If you want a guide on buying sunscreen, this post might help you. It has the best and worst sunscreens in the market today, as studied by Consumer Reports.
4

Something to Keep You Entertained (aside from the Cute Guys)

Books and beaches go together like teal and yellow or Bonnie and Clyde or popcorn and movies. I will never go to a beach or any vacation spot without a book. My summer reading list include Anita Shreve, Alice Hoffman, and Dean Koontz. If you're wondering what to bring to the beach, OMG Girl's list of summer books might help you. I recommend On the Road, too.

Top Image by: hint of plum