As temperatures continue to fall and we prepare for the cold and brutal winter, we thought we'd help by raising the temperature just a wee bit. Here are 27 sizzling pictures of celebrities from the past two years enjoying the sun, sand and sea. Well sizzling for the most part anyway. Are we evil for making you long for warm sunny days? Probably :)
---
1

Alessandra Ambrosio

At the Victoria's Secret Fashion Show 2008.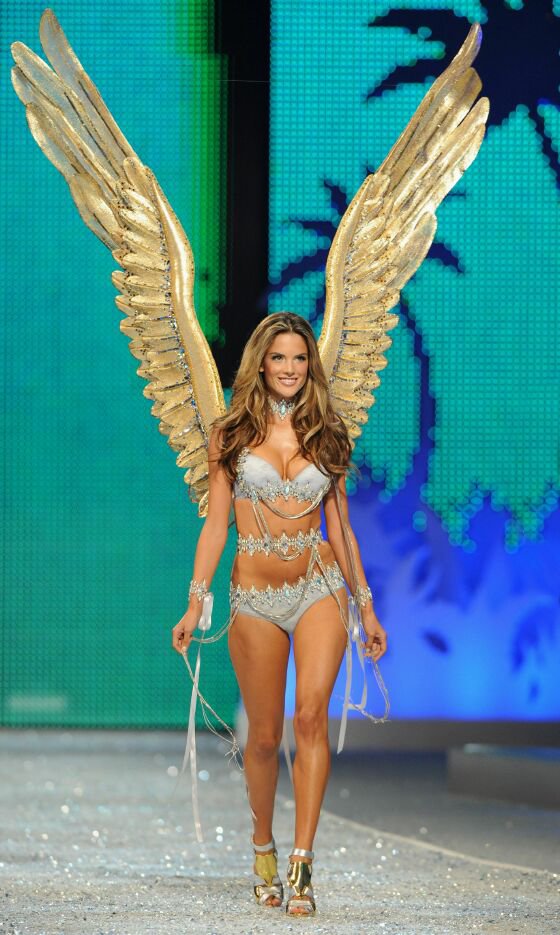 ---
2

Jennifer Aniston

...while she relaxes on a beach in Florida with a friend.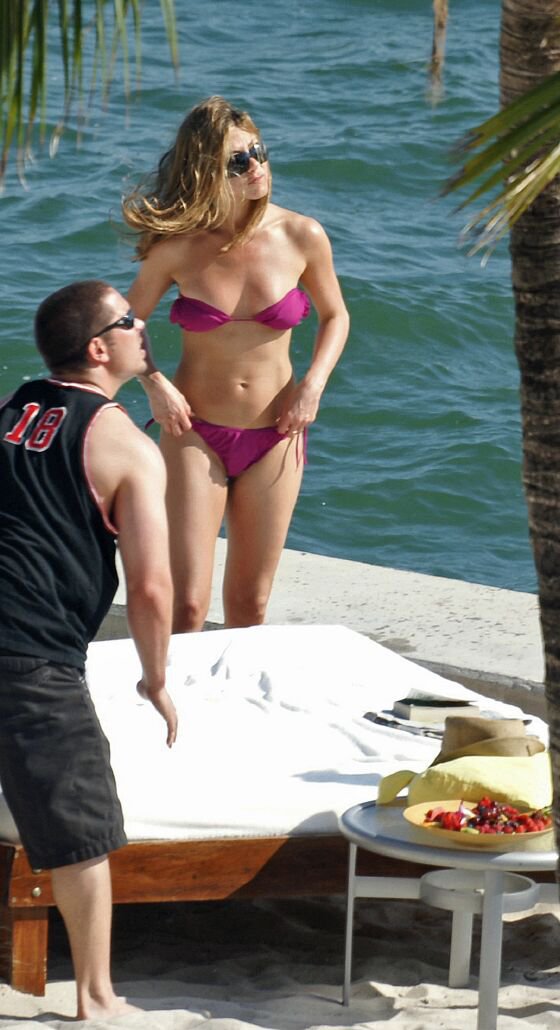 3

Selma Blair

Spending a relaxing romantic day at the beach with her boyfriend, actor Mikey Day.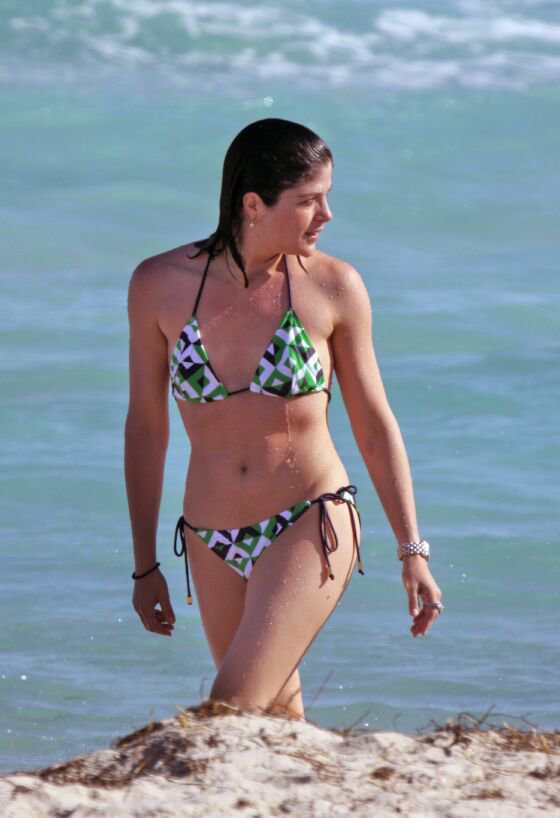 ---
4

Orlando Bloom

Vacationing in Gran Canaria.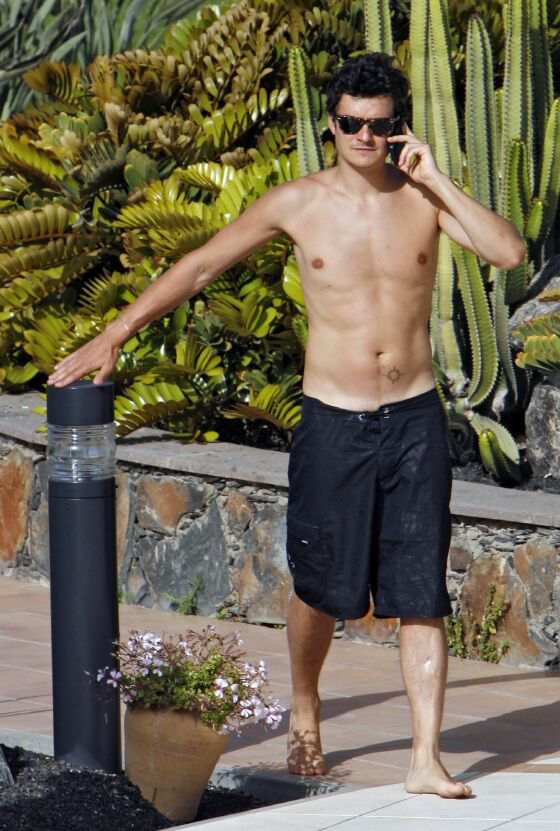 ---
5

Kelly Brook with Danny Cipriani

Actress Kelly Brook and her boyfriend, rugby player Danny Cipriani, on their romantic island getaway in the Caribbean strolling on the beach hand-in-hand.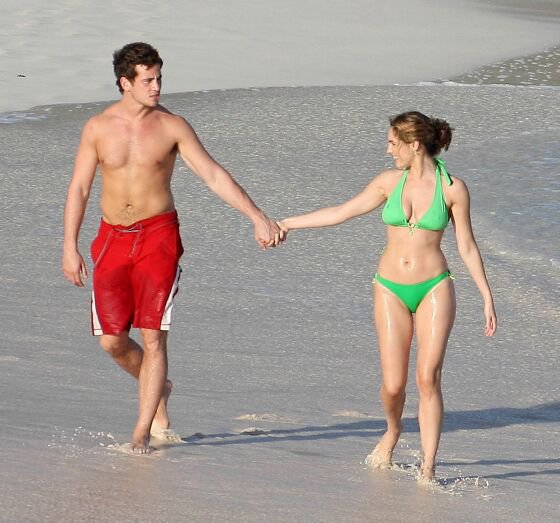 ---
6

Kelly Brook

Actress Kelly Brook keeps cool by splashing around in the Caribbean waters.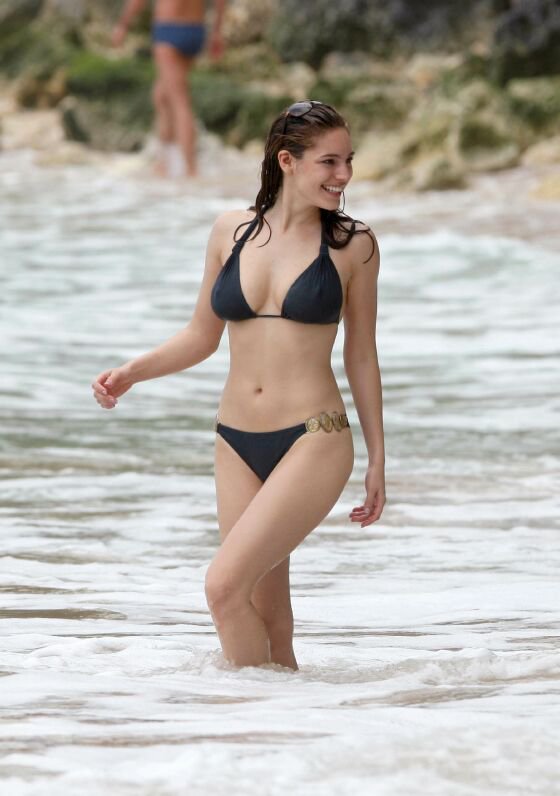 ---
7

Fergie

Fergie (aka Stacy Ann Ferguson) on the beaches of Playa del Carmen.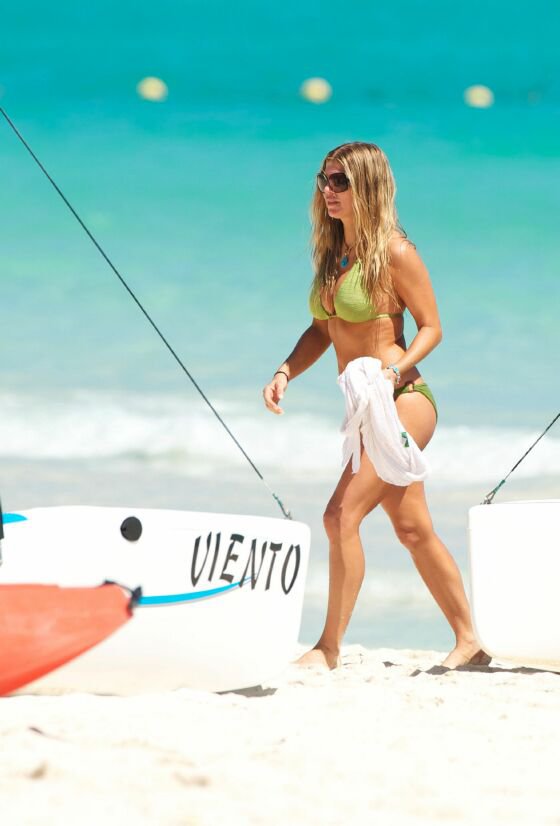 ---
8

Richard Gere

The Gere family brought in the new year with some fun in the sun! Richard Gere,his wife Carey Lowell, and their 8 year old son, Homer James, cooled down from the blazing hot sun by diving into some waves. (hmmm maybe he should be wearing a cover-up)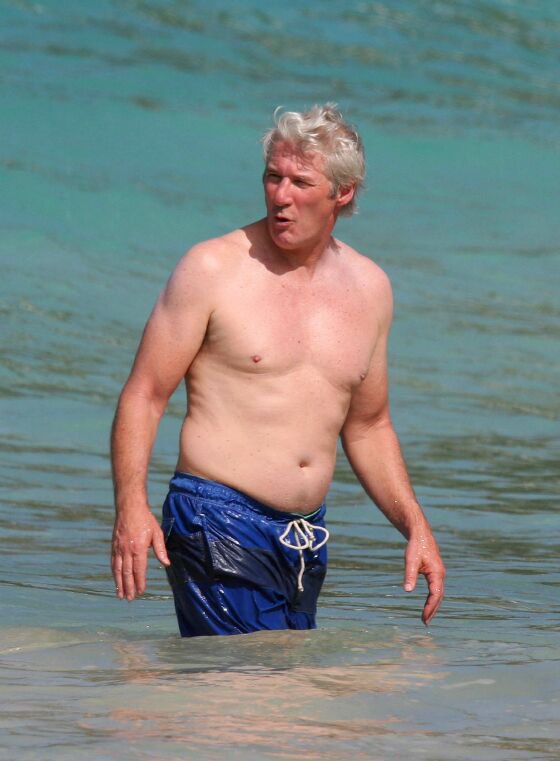 ---
9

Prince Harry

Vacationing on Mauritius island.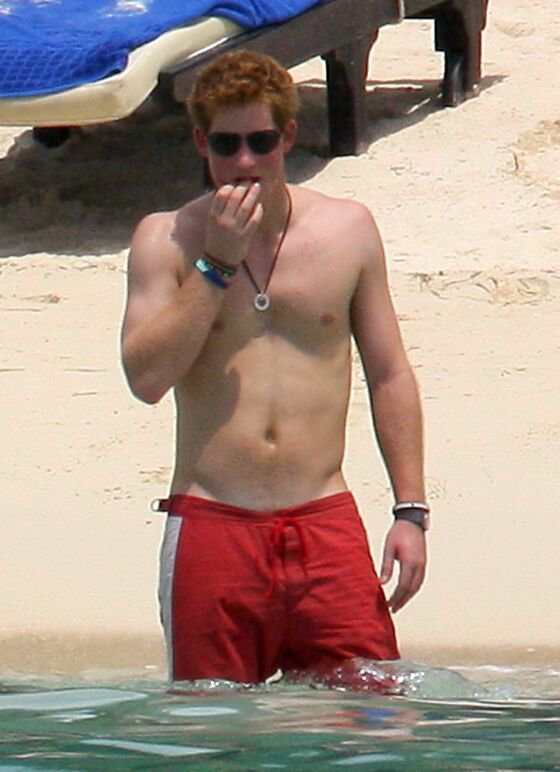 ---
10

Eva Herzigova

While vacationing with boyfriend Gregorio Marsiaj and some friends.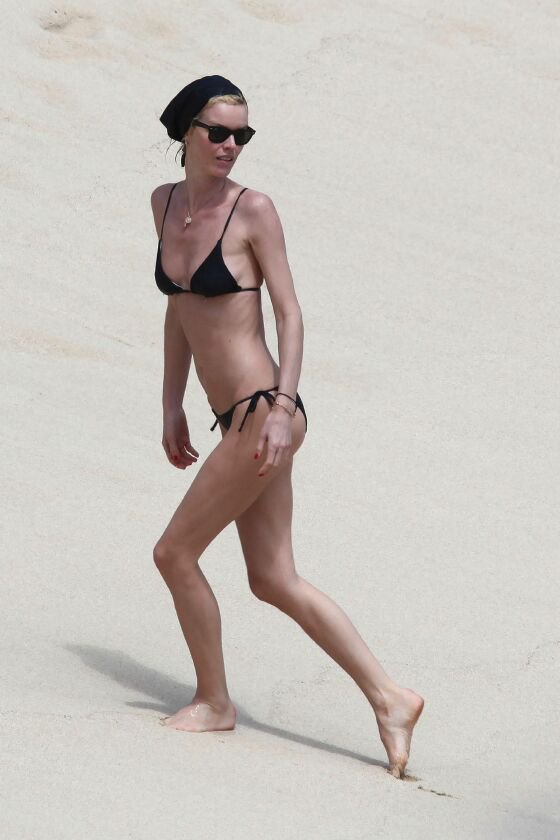 ---
11

Hugh Jackman

Hugh Jackman taking a relaxing dip at Bronte Beach.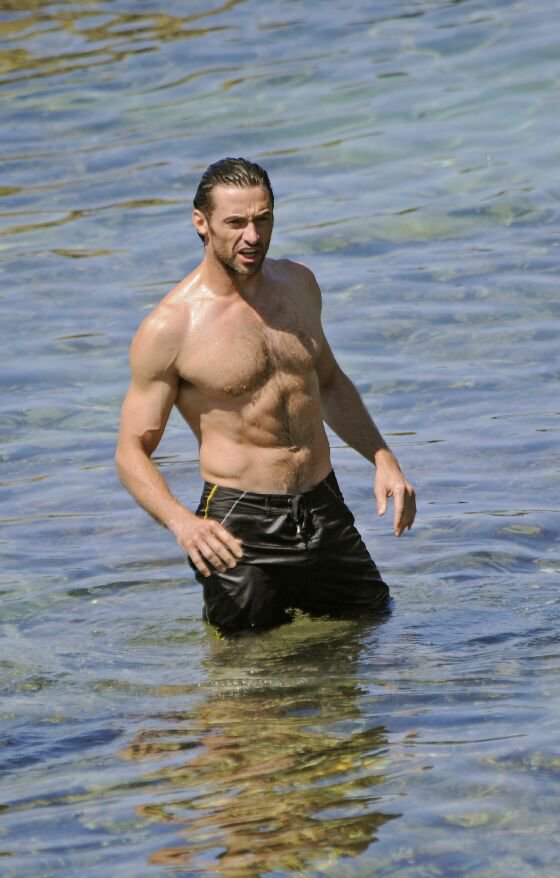 ---
11

Miranda Kerr

Supermodel Miranda Kerr looks sexy while on a photo shoot for "Victoria's Secret" in St. Barts.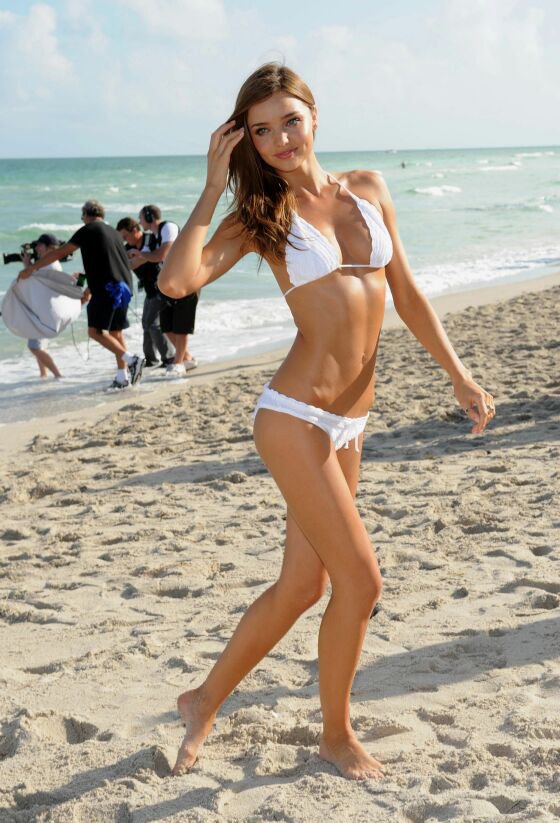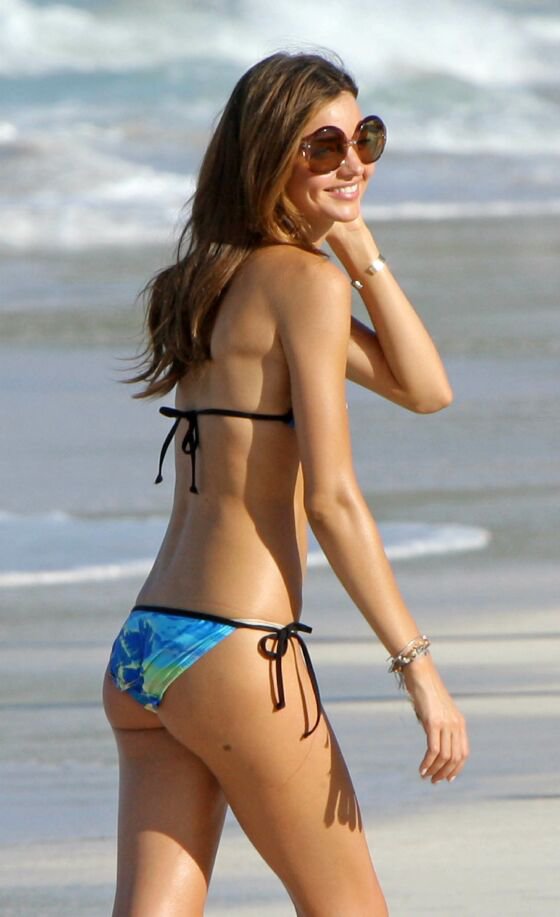 ---
12

Ashton Kutcher

Ashton Kutcher and Katherine Heigl had a ball while filming a scene for their new film, "Five Killers," at the Eden Rock Hotel in St. Barts. Demi Moore was present on set. Perhaps she didn't want to leave Ashton unaccompanied around all those bikini-clad women?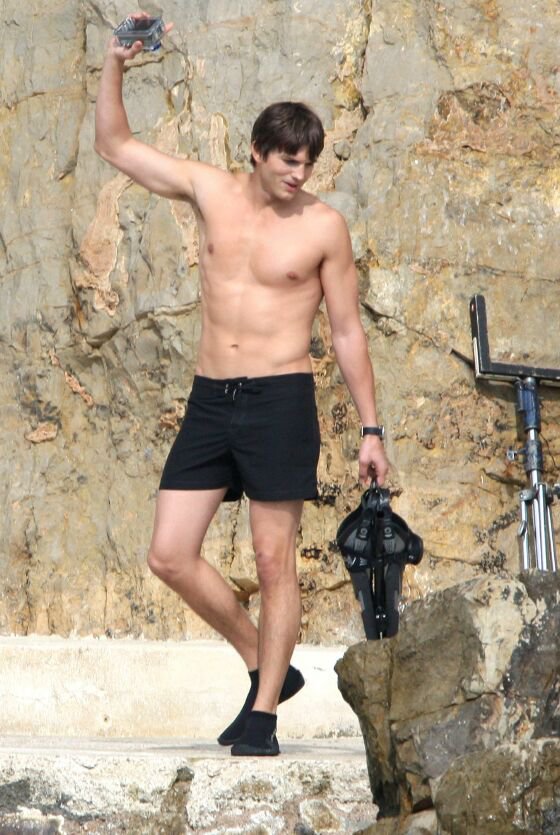 ---
13

Lindsay Lohan

Actress Lindsay Lohan spent her New Year's Eve afternoon on the beach in Miami with friends.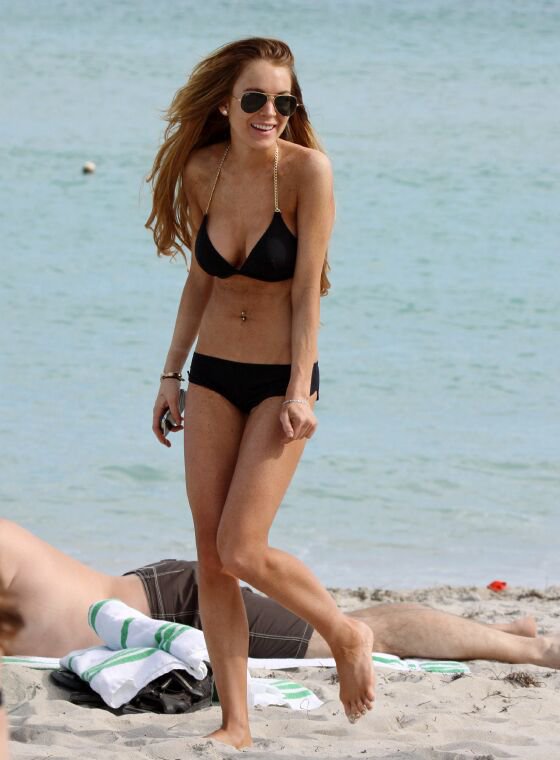 ---
14

Lindsay Lohan and Samantha Ronson

Lindsay and Samantha on their vacation on the beach in Mexico.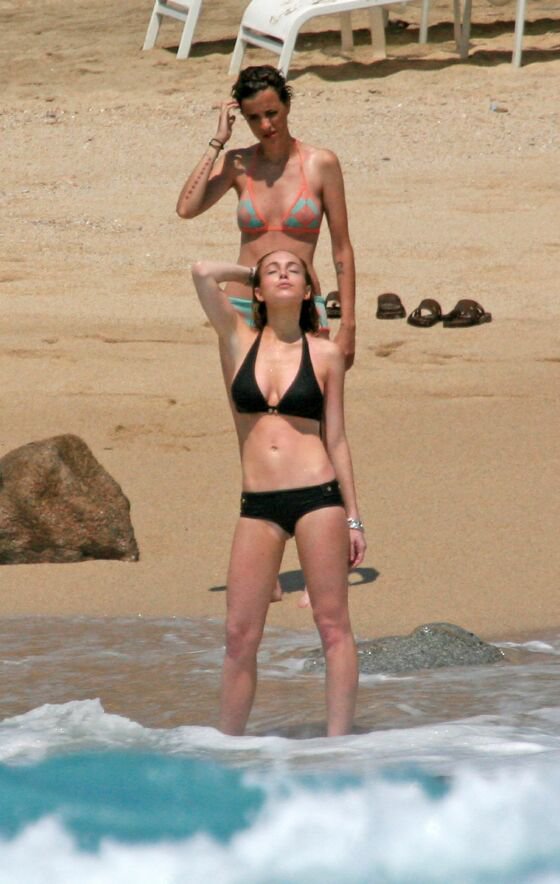 ---
15

Steve Martin

Steve Martin and Martin Short enjoyed the waves while on holiday in Saint Barthelemy, French West Indies.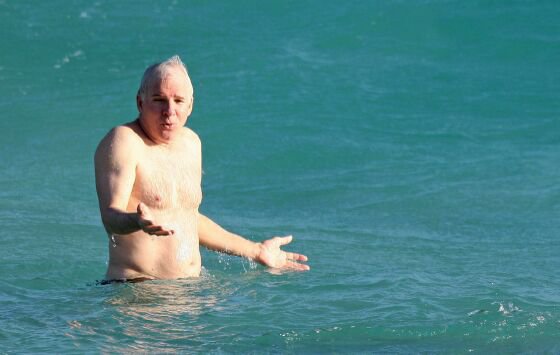 ---
16

Matthew McConaughey

Working out at Ipanema/Leblon Beach.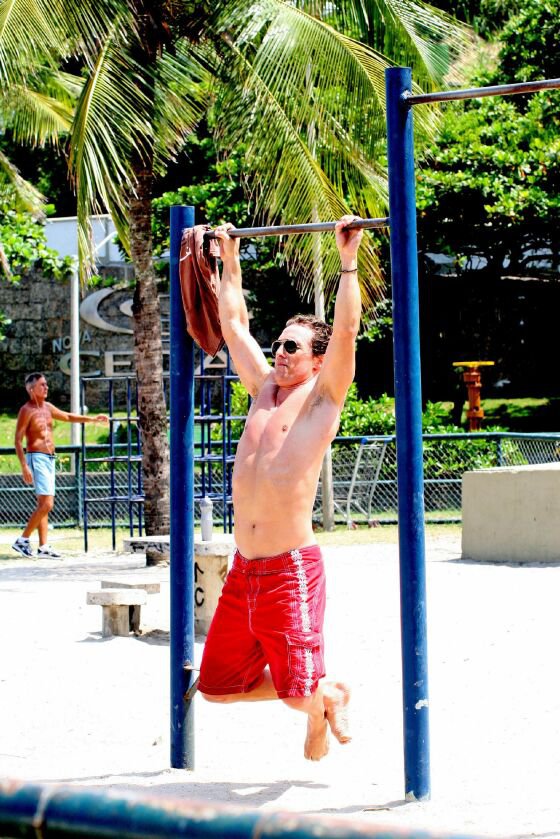 ---
17

AnnaLynne McCord

Star AnnaLynne McCord out in the South Beach sun.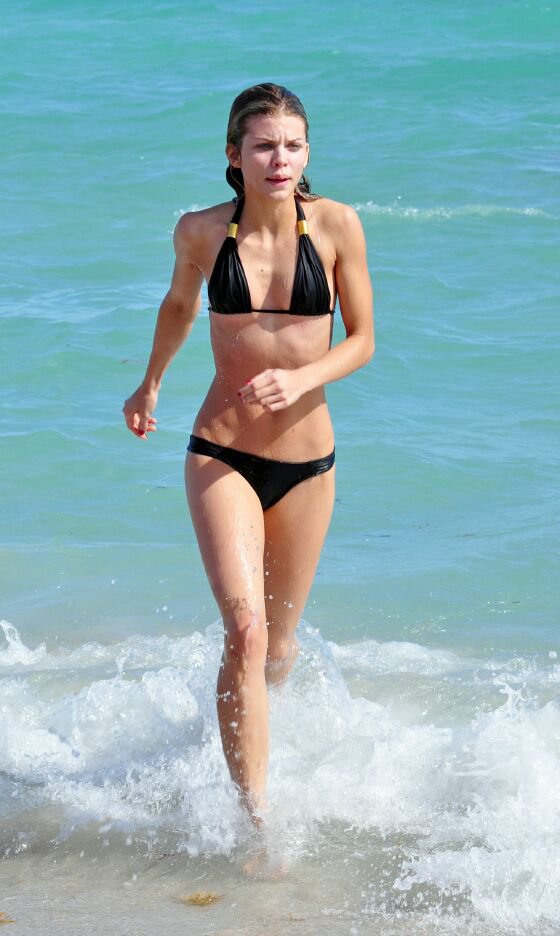 ---
18

Marisa Miller

Sports Illustrated Swimsuit model Marisa Miller following a photo shoot on the beach.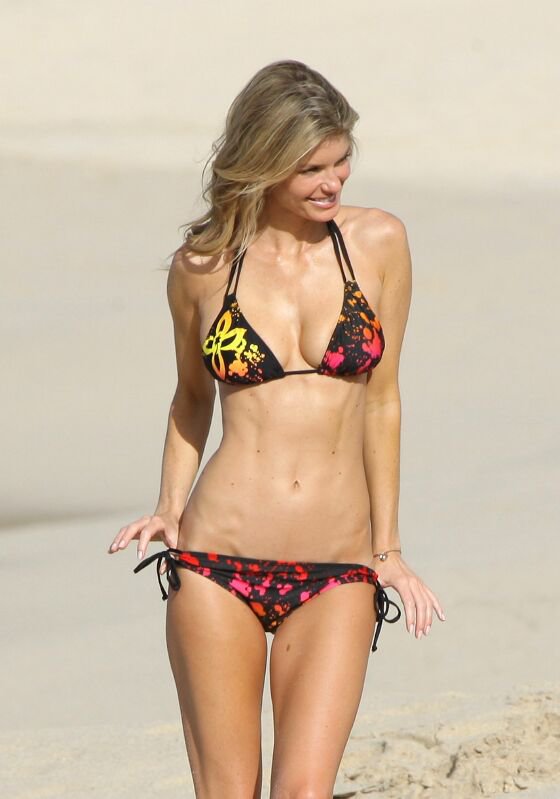 ---
19

Barack Obama

A shirtless Barack Obama vacationing in Hawaii.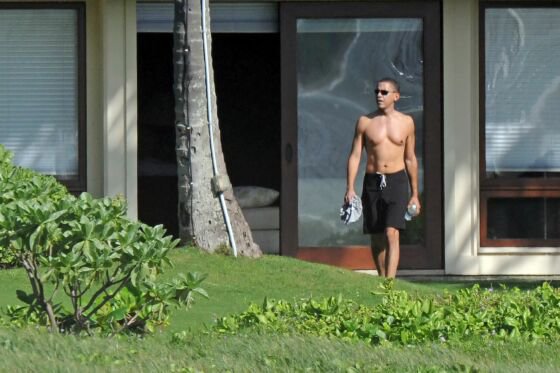 ---
20

Hayden Panettiere

Hayden Panettiere celebrated her 19th birthday a few days late. (Actual birthday was August 21) Hayden put on an itty bitty gold bikini and donned a purple party hat while hanging out with some female friends. The gals eventually took a dip in the pool and brought Hayden's dog (a chocolate lab) along to cool off. The pup didn't seem too happy about it!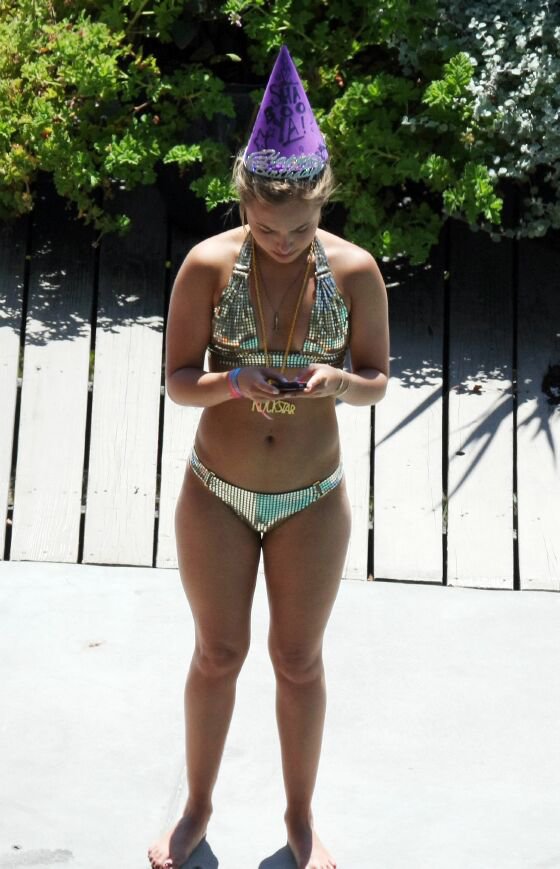 ---
21

Prince Carl Philip

Prince Carl Philip of Sweden snorkeled with some friends before meeting up with Princess Madeleine and her boyfriend Jonas Bergstrom.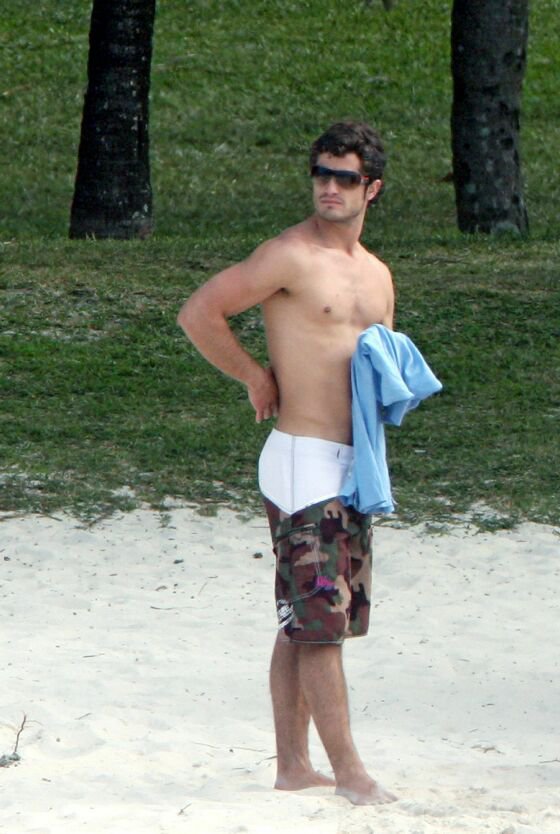 ---
22

Phoebe Price

Phoebe Price enjoyed her day on the beach reading magazines, walking her dog, doing gymnastics, and cheerleading jumps.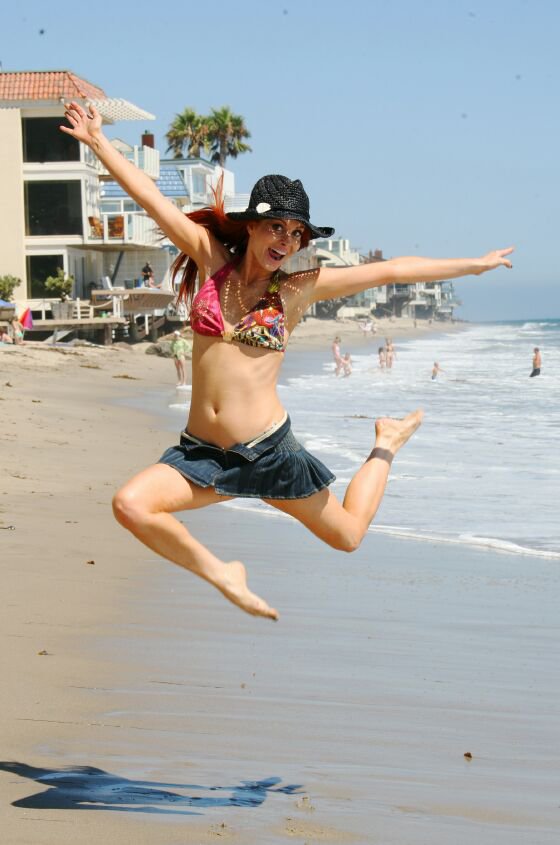 ---
23

Tara Reid

Tara Reid sports a lime green bikini while having fun in the sun with her friends in Miami.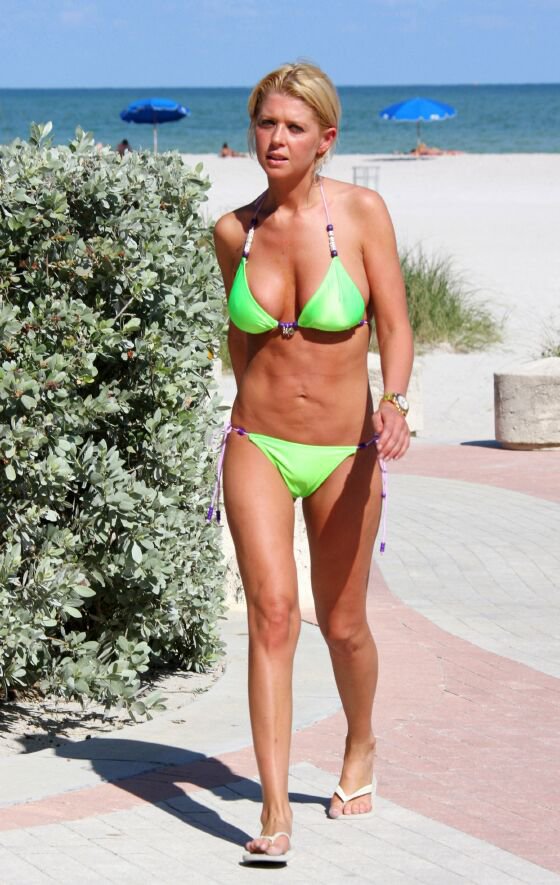 ---
24

Coleen Rooney

Vacationing in the Caribbean.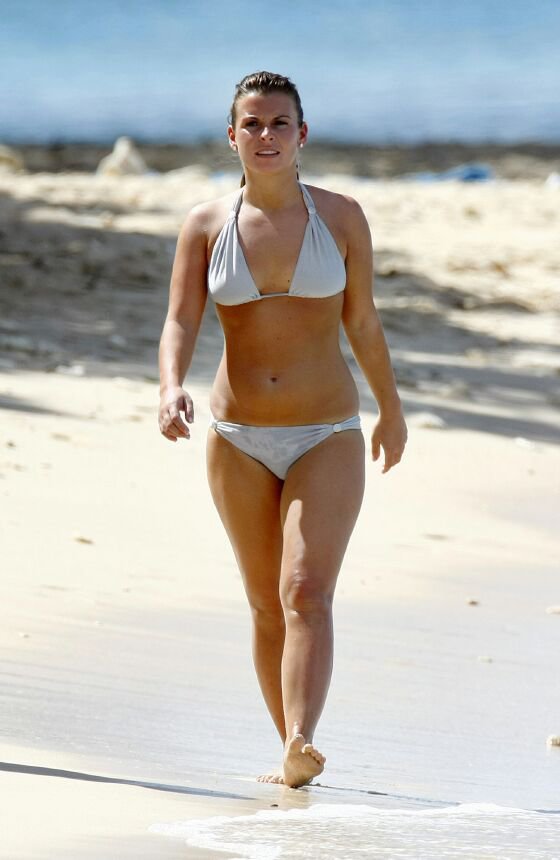 ---
25

Shauna Sand

Before laying in the Miami sun.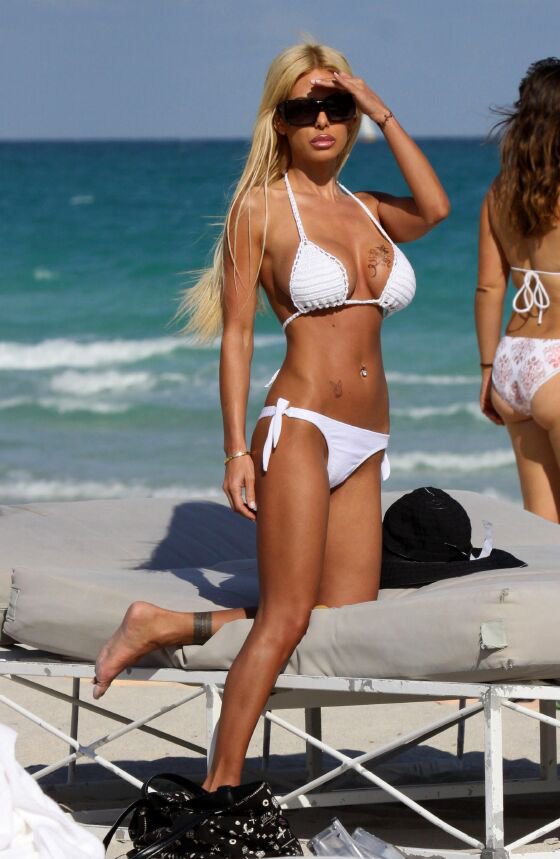 ---
26

Ryan Seacrest

American Idol's Ryan Seacrest and Simon Cowell spent New Year's Day racing jet skis in the Caribbean. Ryan won the race by quite a stretch. Before jumping on their jet skis, the two walk shirtless on the beach.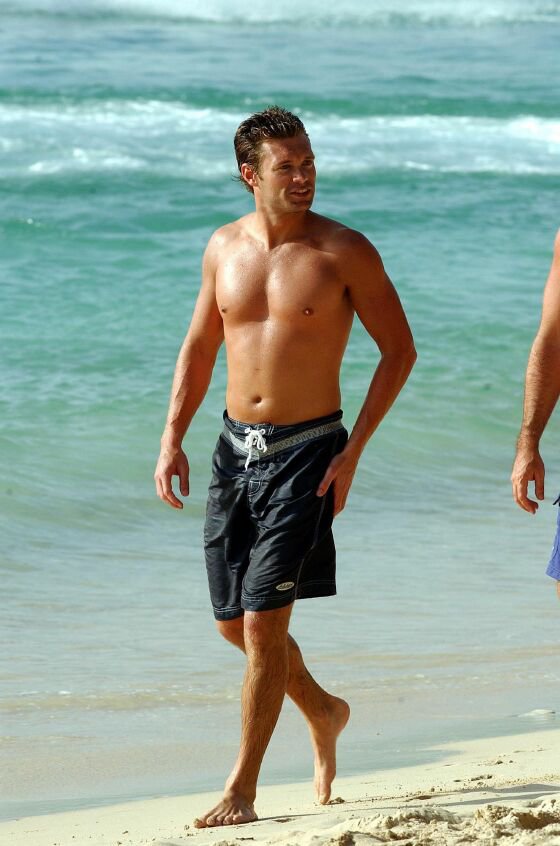 ---
27

Russell Simmons

Russell Simmons enjoys a day at the beach with his daughters.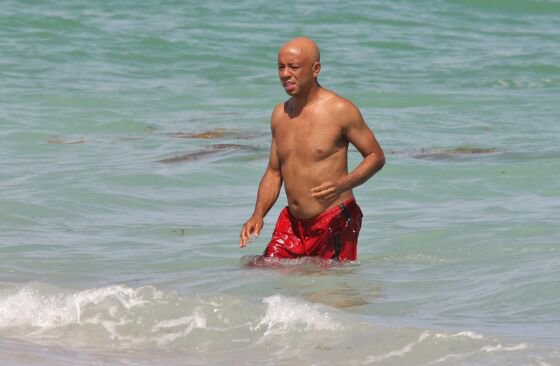 ---
28

Britney Spears

Singer Britney Spears lounges in the sun on a day off from her "Circus" tour.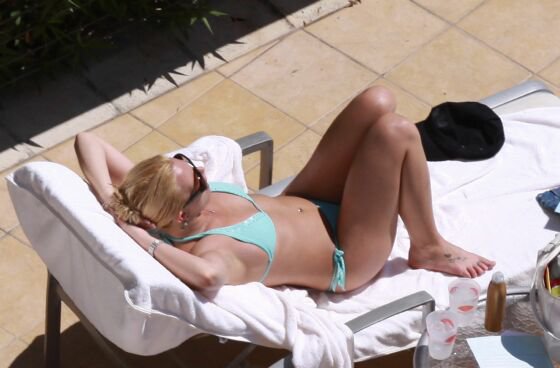 Most of them looked rather ravishing in their beach wear don't you think? All the women in their itsy bitsy bikinis and (almost) all the men with their washboard abs. That picture of Hugh Jackman makes my heart skip a beat. And Obama has to be the hottest president ever EVER! I don't get why Shauna Sand has stripper heels on in a beach though. Who were your favorites and umm....not so favorites?
More
---
Comments
Popular
Recent