A letter to Ms. Blake Lively:
Dear Blake (if I may call you that),
The first time I saw you, I think I had a girl crush on you. It was on the Sisterhood of the Traveling Pants. I loved the book and I loved everything about that movie, you included. Then you became part of one of the biggest teen TV shows today. I saw more and more of you. LITERALLY. You see, I admire your gorgeous and perfect legs and I envy your healthy bosom. But what boggles me is that it looks like you often show them off. At the same time even, that you end up looking unlady-like. I admire your "if you got it, flaunt it" attitude but it would be nice to see you mix it up a little.
I still think you're a beautiful girl, though.
Love,
A fan
P.S. Just for fun, I thought I'd collect photos of you showing your standard Blake style in 2009:
1

January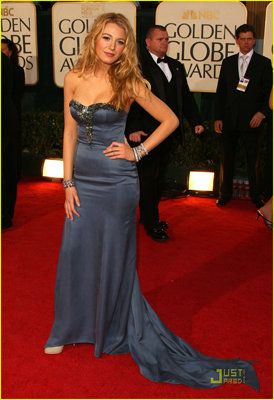 Love the color of your dress for the Golden Globes. This is your standard "tousled hair - hair tilted left" pose, by the way.
2

February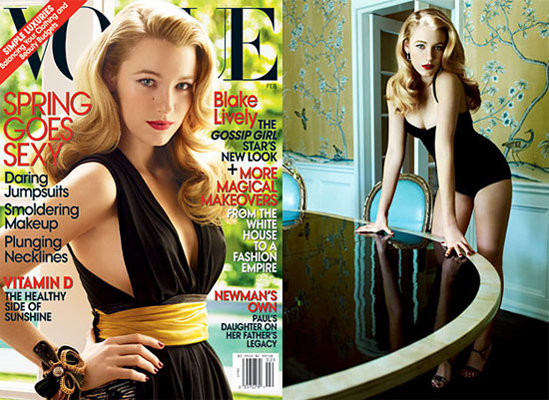 Vogue took advantage of your natural "traits" for February's issue. I have to say that I love the old Hollywood feel to the photos.
3

March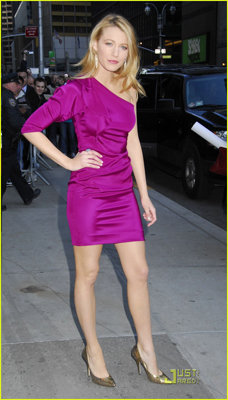 Well, this is just classy. Top notch look, if you ask me. The length is perfect and the one-shoulder style is wonderful.
4

April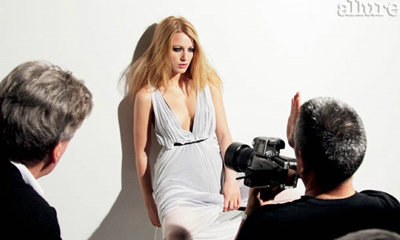 You said that you often feel like a tranny because you're a big girl. Is this the reason why you dress up the way you do? That's silly. You are one gorgeous girl and must NOT feel like a tranny AT ALL.
5

May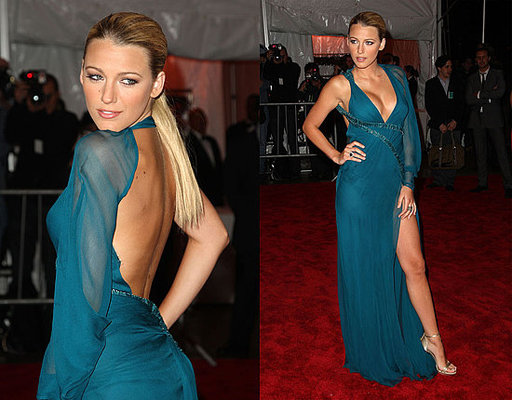 The color of this dress is awesome. But this is one example of "showing off just a tad too much." Hair and makeup are lovely, though.
6

June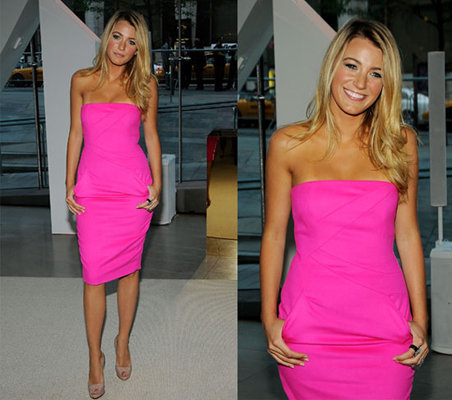 You look like a real Barbie doll! Tan included. This skirt length looks great on you too, FYI.
7

July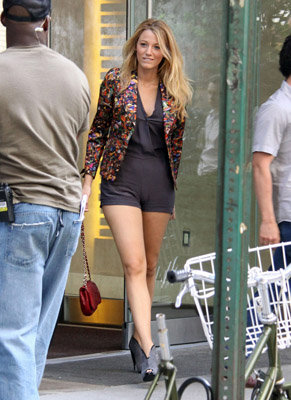 This is a look courtesy of Gossip Girl stylists. I don't mind the length since this is a casual attire. I think you look cute.
8

August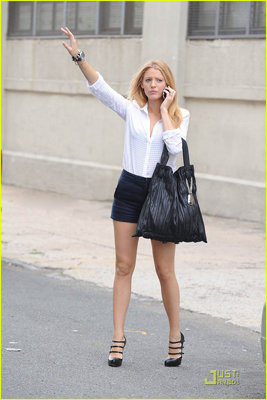 I know I said something about how you shouldn't show off them legs often but I have to admit that this is one of my favorite Blake Lively looks of 2009. Black and white become you. The shoes are great, too.
9

September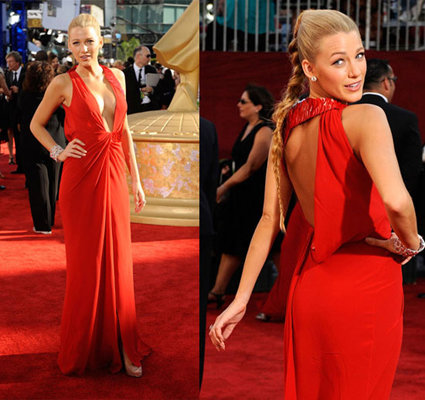 Oy, too much. Love the hair but the upper part of the dress is not nice.
10

October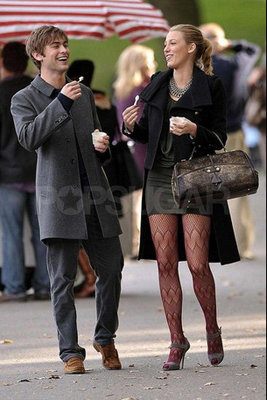 I love this photo because I think Nate and Serena belong together. It's nice that you covered up in hosiery, too.
11

November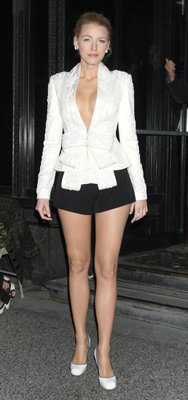 You wore short shorts to a premier? Huh. While I think the bow adds whimsy to an otherwise sultry top, the bottom part of the outfit is kind of inappropriate.
12

December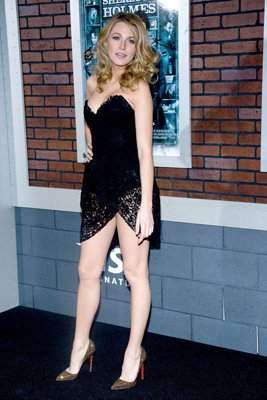 Here you are with your perfect gams and cleavage yet again. Weren't you cold? Anyway, I covet the shoes.