With the power of the internet and that friend of yours who knew someone who knew someone that something crazy totally worked for, there is just cause to be skeptical about things that may or may not work for our pretty. Read on to find 10 little tried-and-true beauty tips that actually work!
---
1

Want to Boost Your Hair Color in Less than an Hour?

Try a hair rinse! For dark locks brew a pot of coffee and let cool. Soak dry or damp hair in brew and comb through. Are you a blonde? Brew 6 bags of chamomile tea in a cup of water and mix with a half a cup of yogurt (plain) instead. Redhead? Use a half a cup of beet juice with equal part carrot juice. Cover your head with a plastic shower cap and let the rinse set for 30 minutes. Rinse then shampoo your hair as usual. For added shine rinse your hair in cool or cold water.
---
2

Did a Zit Rear Its Ugly Head All of a Sudden?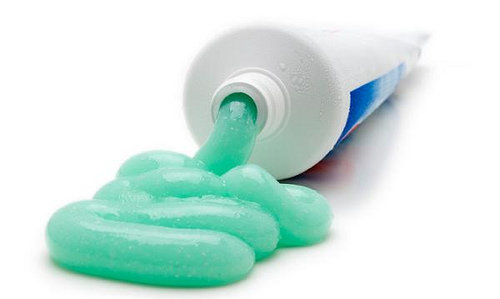 Photo Credit: SmileWarehouse
Dab a little toothpaste on it. The active ingrediants in toothpaste will help dry it out fast. Leave it on for 5-10 minutes then rinse with warm water. Another thing you could try is mixing a few drops of lemon juice with equal parts water and applying with a Q-tip and letting it dry.
---
3

Run out of Shaving Cream?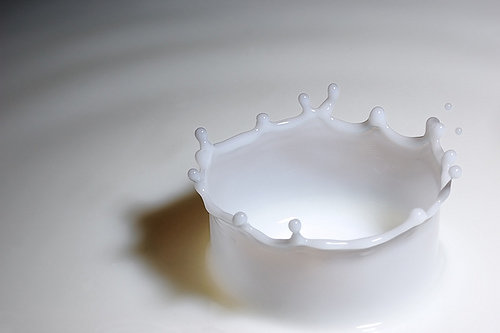 Photo Credit: SioM
Skip the soap, which can leave your skin feeling dry. Use your conditioner instead. Your razor won't be able to tell the difference, and will leave your stems as silky as if you had used your regular cream.
---
4

Snag Your Nail?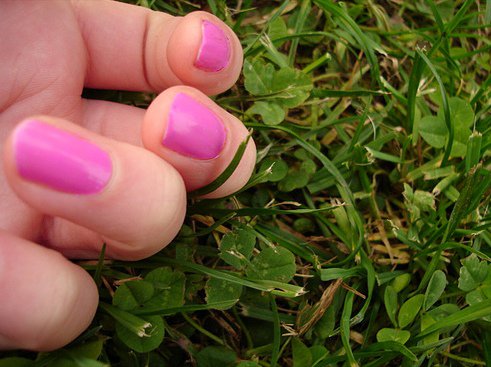 Photo Credit: Sideral
Dab a little superglue on it and let it dry. Paint over it with your favorite nail color. Want to further fortify it? Grab a teabag and cut a small piece of material from it. Superglue the material to the tear and file it smooth.
---
5

Are Your Brows Looking a Little Bizarre?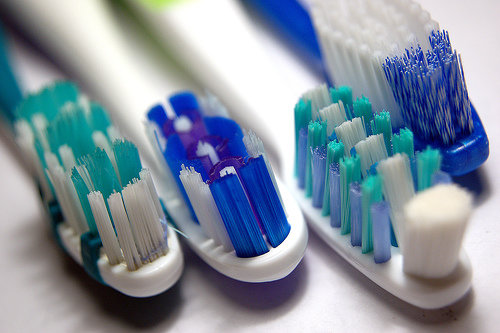 Photo Credit: m4r00n3d
Mist a old toothbrush and brush them into submission. They not only get yours brows back in line but they exfoliate the skin underneath that gets missed in your regular face-washing routine. Use a drop of Vaseline or baby oil on them to get rid of those white flakes that look so much like dandruff. Be careful not to use too much or your might break out around your brows.
---
6

Want to Give Your Hair a Little Boost?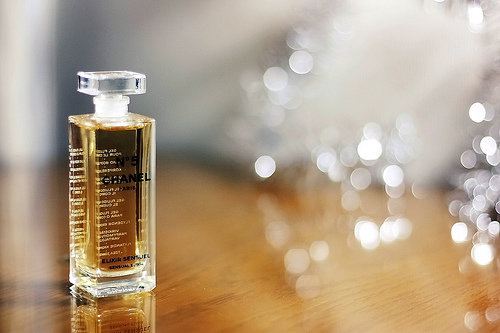 Photo Credit: the HB
Spritz a little of your favorite perfume in your hairbrush and then brush your hair. Your locks will smell sweet throughout the day. For more intense odors, run a sheet of newspaper through your hair first. The ink in the newspaper will draw out the bad smells.
7

We All Love the Smell of Those Expensive Perfumes, but Who Can Afford Them?

Rip the samples out of magazines or grab a few of those fancy soaps (the kind you don't wash with) and throw them in your underwear drawer. The material will absorb the scent and will release subtle hints of the scent when you wear it.
---
8

Forget to Stock up on Your Favorite Exfoliant?

Head to the kitchen and grab a cup of sugar and some olive oil. Put some of your favorite liquid soap in until you have a the mix and slough any dead skip away like you normally would. If you are prone to breakouts on your back or chest skip the oil and use more liquid soap instead. Your skin will be baby smooth in no time.
---
9

Running Low on Lotion?

If you are running low on your favorite scented lotion, put a few drops of essential oils in a not scented lotion instead. If you're feeling really daring you can mix a little of that progressive tanning lotion to it as well, and voila, you have your very own custom tanning lotion!
---
10

Are Your Lashes Refusing to Curl?

Use your blow dryer to warm up the end of your lash curler for a few minutes. Hold them to your lashes for 20-30 seconds. The heat from the curler will help your lashes take shape. Apply your favorite mascara immeadiatly after to the curl set and stay in place all day. Lashes lacking luster? Apply a little Vaseline to them to make them soft and add shine. This is a great way to do up your lashes while giving them a break from your usual mascara.

Top Photo Credit: Vicky_22
---
Comments
Popular
Related
Recent