10 Sexiest New Scents for This Fall ...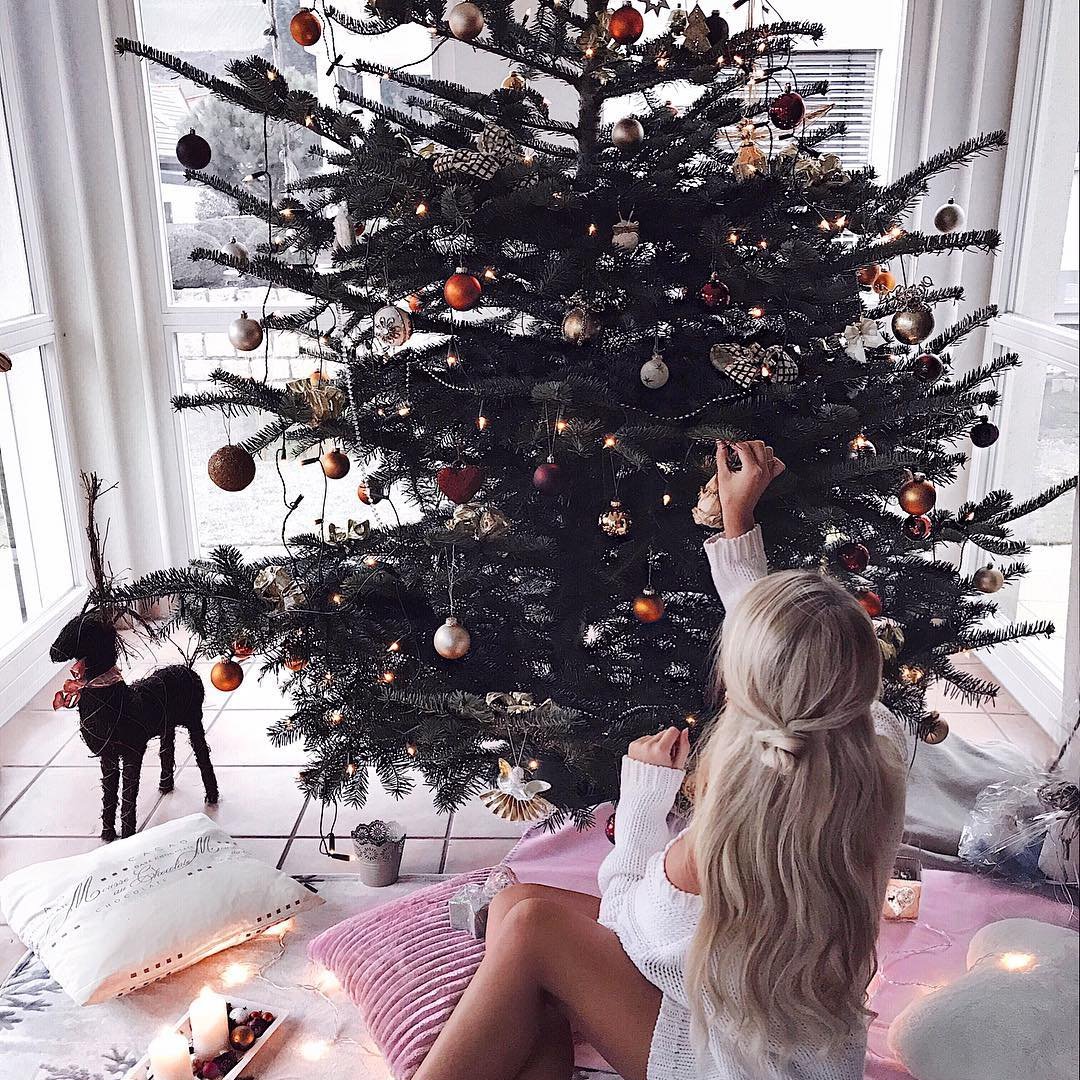 Every time summer runs to its end, I get a little bit sad. No more flirty wedges, no more white summer dresses for the next 8 long months! And with the Christmas holidays being so far away, there's nothing else, but fall with its rainy days, gray sky and chilly mornings.
So, what a girl to do to find it in her heart to look smashing every morning and feel fabulous in and out too? Wearing some provocative clothes or some lace lingerie could help … It would certainly catch your man's eye:
But if wearing fishnet stockings is not on your list, another way to bring that summer groove back would be to try a new ****sexy/flirty perfume!
That's what my girlfriends and I do every fall - we get new perfumes to cheer us up and this fall the designers came up with so many new sexy scents, I am personally at loss as to which one to choose:
10.

New Prada Perfume - L'eau Ambree
Price: $117.00 at neimanmarcus.com
This is a great one that was shown in Vanity Fair 2009. It has some balancing notes of amber, de mai, rose and cedral. It is not a smell that is over powering, like a lot of the perfumes on the market today. This is light in smell and overall, there is nothing to complain about. We know that you will absolutely love it.
Price: $85.00 at neimanmarcus.com
This perfume comes to you with a swirl of lovely layers. It has a signature note of fuschia. Girls, if you are looking for the perfume that makes you alluring and tempting, then this would definitely be the one to choose. When you wear this scent for the fall, you will receive many compliments on it.
8.

Chanel Cristalle Eau Verte
Price: $105.00 at neimanmarcus.com
This is a light sense that has a very fresh smell to it. It will reveal a luminous, sheer heart. It has notes of Magnolia along with Neroli and fresh citrus scents. It will be perfect to wear anywhere for the fall of 2009. I have received some samples of this scent and must say that it is absolutely gorgeous.
7.

New Leiber Purse Spray
Price: $45.00 at neimanmarcus.com
This is perfect as it fits right into your purse and you can use it whenever you need. With this fragrance, you will feel special all day long as it is never going to fade away. It has delicate notes of rose, white gardenia, vanilla and more. Really, with this lovely smell, we cannot see where you would go wrong.
Price: $48.00 at neimanmarcus.com
This scent is specially made for those guys who would like to smell good. When you smell this, you will not smell that "strong" scent like a lot of men's cologne. You are going to smell something that is rich, yet delicate. It has some pretty delicate notes in it that is sweet, yet soft to the smell.
5.

Exclusive Acqua Fiorentina
Price: $130.00 at neimanmarcus.com
If you would like to smell good, then this would be the way to go. Out of all the scents out there, this one will be many people's favorite. It has some delicate light notes of greengage plum. As for the middle notes, it consists of carnation, bergamot orange and Calabrian lemon.
4.

Exclusive Muguet Blanc Eau De Parfum
Price: $185.00 at neimanmarcus.com
Created by the finest smells, you can count on getting many compliments on this scent during the fall time. When you smell it, you are going to smell joyous, uplifting white cedar. Girls, if you would like to smell good all day long, then this would be a great way to go.
3.

Exclusive Halston Women
Price: $70.00 at neimanmarcus.com
In the heart of this lovely fragrance, you will smell lovely roses, Marigold and much more. In this fragrance, you will find a number of deep Ambers and Sandalwood that definitely enhances the trail. This is long lasting and we know you will absolutely enjoy it.
Price: $210.00 at neimanmarcus.com
Since number 3 is for women, we just had to include one that is for men. When you smell this, you will be taking in a powerful scent of lavender, which is absolutely stunning. It also radiates juicy passion fruit, which is outstanding.
1.

Dolce & Gabanna Fall Preview (1,3,6,10 and 18)
Price: $65 at Sephora.com
Dolce & Gabbana presents five perfumes of their D&G Anthology collection. The fragrances have been advertised by top fashion models, who are shot in the nude in black and white by Mario Testino himself. The women models are the incomparable Naomi Campbell, Claudia Schiffer and Eva Herzigova. And the male models are the gorgeous Fernando Fernanes, Noah Mills and Tyson Ballou.
The fragrances of this collection were named: Le Bateleur 1 (Tyson Ballou), L'Imperatrice 3 (Naomi Campbell), L'Amoureaux 6 (Noah Mills), La Roue de la Fortune 10 (Eva Herzigova and Fernando Fernandes), La Lune 18 (Claudia Schiffer). All fragrances will be available in amount of 100ml (3.4 oz). Intrigued?
All these scents are now available in Sephora stores. I was very much surprised by #1.
But I guess I'd go with the new Prada perfume after all, it does makes me feel like Sophia Lauren every time I put some on (got a tester in Neiman Marcus the other day and just can't have enough of it).
And what about you? Have you tried any of these new perfumes? Which of them you'd call the sexiest?
This post was brought to you by Only in A Woman's World.
(Also, if you're in a more giving mood, do check out the Top 10 Colognes to Buy Your Boyfriend)
{{#comments_count}} Show Commnents ({{comments_count}}) {{/comments_count}}