10 Most Delicious Pancake Recipes ...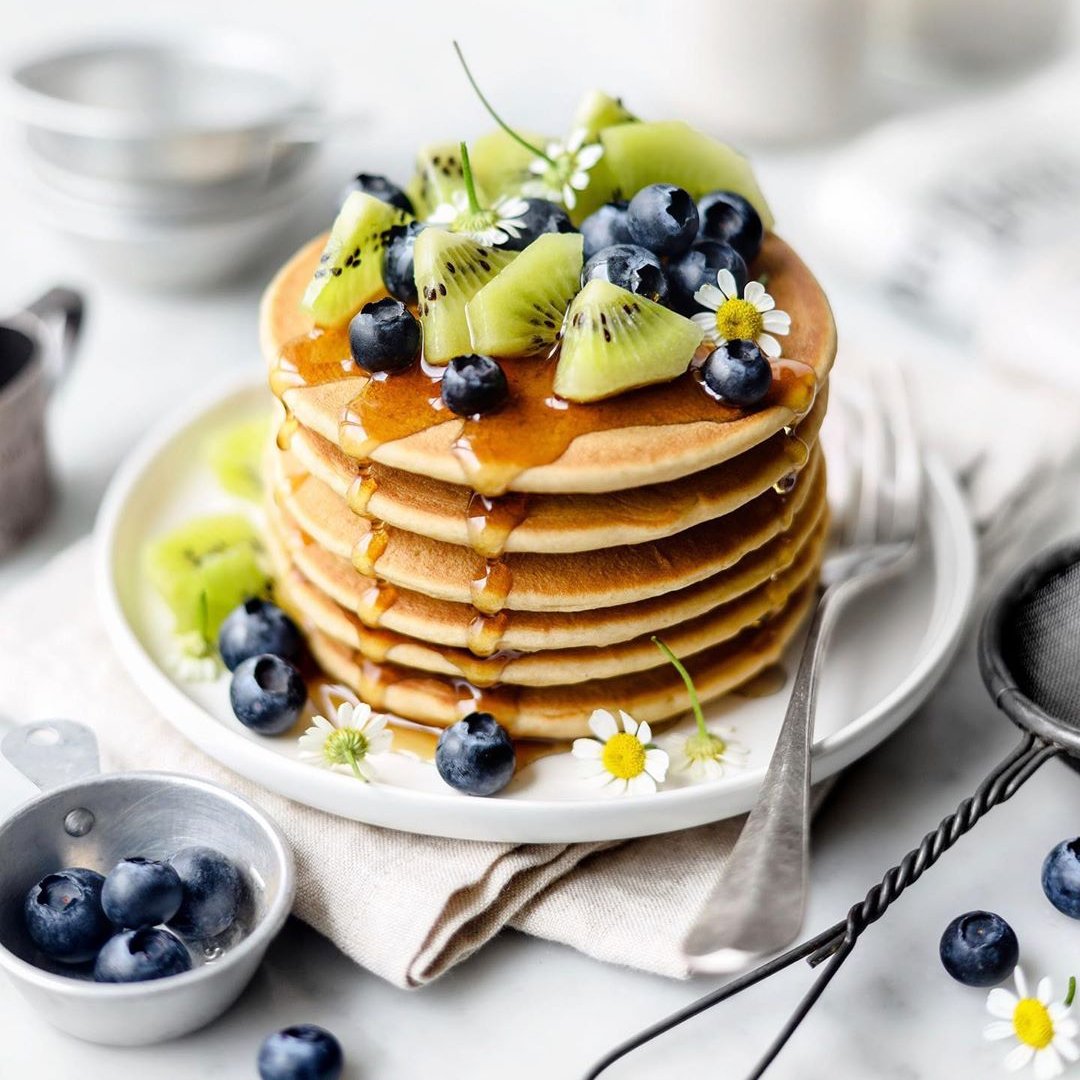 I love pancakes! What can be better than inventing new recipes, and trying to flip pancakes which invariably get stuck to the ceiling, the floor and the sink? They taste divine, too, and if you watch what you put on the top, they can be low calorie too! I've already searched out my top ten toppings, how about giving them a try?
Photo Credit: willow89
This is the basic recipe which you'll adapt for the rest of the recipes!
You will need:
1 ½ cups of flour, 2 tablespoons of sugar, 2 teaspoons of baking powder, ½ teaspoon of baking soda, ½ teaspoon of salt, 1 ½ cups of milk, 2 eggs, 2 tablespoons of vegetable oil and 1 teaspoon of vanilla essence...mmmm!
What to do: These are so easy to make! To start, grab a mixing bowl and add all of the dry ingredients. Dig a well in the centre, and pour the milk into this. I find it easier to add the milk a little at the time, it mixes better with the flour like that! Add the eggs, vanilla and oil, and mix until it forms a lumpy batter, which you can pour into your saucepan! How much to use depends on how thick you want your pancakes. Use about a 14 of a cup for small pancakes, or ½ a cup for an average sized pancake! When the mixture starts to bubble, and is golden brown underneath, flip it over and wait for it to brown on the other side. Once it's brown on both sides, you can test it! If you think it's too thin, add more flour, and more milk if it's too thick. If you just want plain pancakes, you can sprinkle sugar and lemon juice, and enjoy the basic recipe! If you are looking for something a bit different, here are my favourite ideas...
{{#comments_count}} Show Commnents ({{comments_count}}) {{/comments_count}}